NBB - M&A Advisors Franchise
Finance Requirements
Initial Franchise Fee

On Request
Available Areas
Worldwide
See similar franchises in: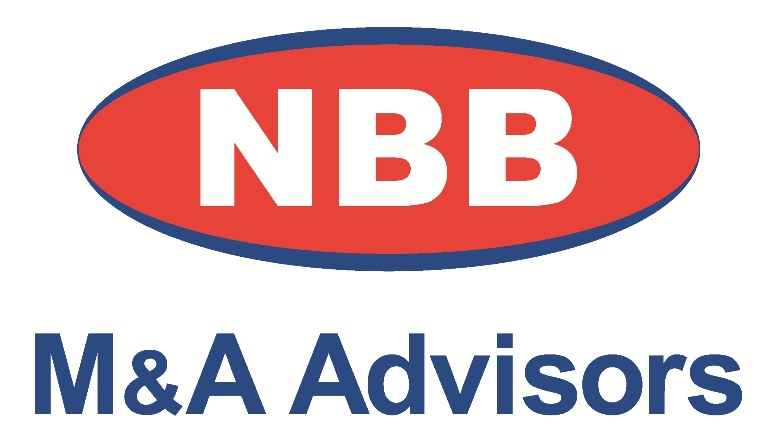 An international franchise network of Partners specialised in Mergers and Acquisitions, Business Brokerage and Corporate Finance.
NBB M&A Advisorsis an international network of specialised consultants in financial services for SMEs. NBB's specialisations include the Purchase and Sale of businesses, Mergers and Acquisitions (M&A), Corporate Finance and Private Equity.

This NBB franchise was founded in 2002 and currently owns a wide network of Offices and Partners in over 28 countries:
Europe: Austria (4), Czech Republic (3), Estonia, Germany (4), Greece, Latvia (2), Liechtenstein, Lithuania, Poland, Portugal (12), Russia (3), Spain (5), Ukraine (4), Switzerland, Turkey
Asia and Middle East: China, Hong Kong, Indonesia, Israel, Macao, Singapore, Taiwan
Africa: Angola, South Africa
Latin America: Brazil (3), Colombia, Mexico (4), Uruguay
Services
NBB offers companies and entrepreneurs tailor-made services in the following areas:
Business Brokerage

Mergers and Acquisitions

Corporate finance

Spin-offs

IPOs and Private Placements

Valuations and Investment Projects

Business Succession

Corporate restructuring

Financial Analysis

Market Research

Real Estate Restructuring Advisory
We adapt our approach and methodology to our client's requirements, both on a national or international dimension, in order to offer the most suitable range of solutions regarding:
Economic Groups

Private Investors

Investment Banks and Commercial Banks

Venture Capital

Private Equity

NYSE Euronext's Alternext Market

Business Angels

Real Estate Investment Funds
The Franchise Opportunity
We are permanently looking for the best and capable applicants for International Masters and Franchisees in any part of the world.
| | |
| --- | --- |
| | The ideal NBB franchise partner is a banker, businessman, consultant, lawyer, tax advisor and entrepreneur in one person. The major qualities our Franchise Partner needs to have are solid knowledge in financial affairs, experience in business administration, commercial and negotiation skills, independent working capabilities, excellent communication means, very good knowledge in English, teamwork experience and he must be able to work independently and needs the initiative and capability to solve problems. |
If you have the above qualities or if you are currently an M&A Intermediary or Business Broker, or you want to become one, we are interested to meet with you.
We offer the following benefits to our Partners
Membership in an international network of professionals with wide experience in M&A and Corporate Finance.

Access to tested methodologies and specialised tools in order to provide tailor-made and value-driven solutions to clients, maximising the transaction value by using international transaction benchmarks.

Access to all seller, buyer and project databases, as well as to a huge flow of knowledge and exchange of opportunities in one of the fastest-growing networks in the world

Partnerships with international private equity and real estate investment funds, investment banks, economic groups, business angels and venture capital companies.

Initial and continuous training and support in marketing and sales activities, consultancy, evaluations and business broker related know-how and software

Regular Partner meetings and annual International Conventions
If you believe you have the profile and feel motivated to join our network of partners do not miss this opportunity and send us your application.
Accept the challenge! Join the leading international M&A, BB and Corporate Finance network!
To receive more information on this m&a advisors franchise opportunity, or to contact the franchisor directly, please complete the contact form below: