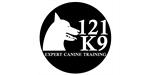 121 K9 - Dog Training Franchise
Providing puppy and older dog training in the clients own home as well as offering socialisation and puppy classes in regional venues.
Finance requirements

Total Investment: £9,995
Profile

Mobile 1-2-1 Dog Training & Canine Behaviour Therapy Business
Providing puppy and older dog training in the clients own home in addition to offering socialisation and puppy classes from various, regional venues.
A complete ready to trade business. You will be providing a mobile 1-2-1 Dog training and canine behaviour therapy business incorporating additional (optional) services and added income streams.
The business will be independently owned by the purchaser and will trade under licence with on-going, all year-round support and marketing included, thus freeing the owner to deal with day to day business dealings such as visiting clients and delivering the 121 K9, proven, fast-track training services and more.
Complete Business including Marketing Launch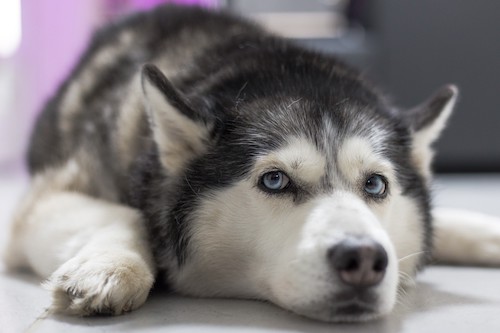 The modest investment includes everything needed including extensive training, 3rd party assessment and qualifications, extensive marketing material, PR, video trailers on behalf of your business, printed promo-material, social media marketing and professional business coaching included. 
We also actively promote your business with a tailored pre and post launch marketing package.
We work very hard in getting your business off the ground and assisting you as the branch and its services go and grow from strength to strength. 
In other words we provide all you could need and much more in order to put your branch under the public spotlight from day one. 
Support
The parent company is committed to not only attracting the right people but to ensuring the services you provide adhere to our strict principles regarding canine training and animal welfare.
We only advocate and teach positive reinforcement techniques. No force, no cruelty and non-punitive. 
We have developed a truly extraordinary, easy to follow fast-track training system ensuring pups and dogs of all ages display remarkable progress, even after a single session. 
Training / Accreditation
You will be  expertly trained and supervised under the guidance of one of the UK's most outstanding and highly qualified instructors, who, amongst endless other accolades also happens to be a Crufts 1st winner and Kennel Club Approved.
You will also be provided with your own @121k9 email address, website inclusion and a substantial social media presence.   
In a nutshell you will receive business coaching and assistance otherwise unheard of at this investment level.  
Additional Income Streams
In addition to providing 1-2-1 training you will be able to run your own regional  (public) puppy classes and can exploit numerous other add-on services and provisions. Allowing your business the scope to grow into what may develop (subject to your preferences) to the point of your role being that of owner / manager as opposed to hands-on trainer or both.
Business Growth
Our partners are expected to enjoy a very comfortable income although this will vary subject to your preferred business model.  We have also structured a progression map for each business.
For example, having traded for 12 months you will have the option to partake in an advanced canine training programme empowering you to address  more complex canine behaviour issues and enabling you to assist clients seeking advanced training services. 
Next Step(s)
In the first instance we invite you to speak with one of the directors over the phone and only then, having explored suitability in principal, a (free of any obligation to proceed on either side) meeting with the Directors will be arranged. Thereafter, and subject to mutual acceptance, a training date will be set (typically 4 - 6 weeks hence) to take place at our dedicated, Manchester facilities - additionally field training and external classes will also be included as well as home-study in Canine Psychology concluding in you receiving accreditation from an examining body.
UNIQUE ON SO MANY LEVELS
This is no ordinary business proposition. We excel in what we do  and will go above and beyond towards ensuring  your success. It is of course imperative that our brand maintains an unblemished reputation - therefore please forgive (in advance) if we appear overly selective in our approach.
It must be stressed that animal welfare is at the forefront of all we do. Therefore anyone contemplating joining us must be genuine animal lovers. We simply could not work with anyone who, for example, would consider smacking a dog or 'rubbing its nose in it' - these cruel practices are not only outdated but wholly un-called for.
Requirements
As extensive training is provided, the main attributes and requirements we seek in applicants are: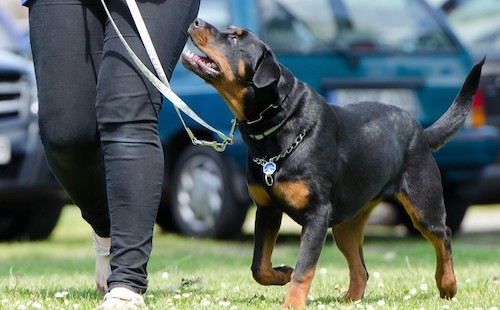 CONFIDENCE - You must feel able to communicate with members of the public and possibly in group settings too.
PRO-ANIMAL WELFARE - As already mentioned our team comprises of true animal lovers and we must ensure it remains exclusively so. Please only contact us if you LOVE dogs!
PRO-PEOPLE - You also need to be good with people, to understand them and have empathy for the challenges they may face when bringing a new pup, rescue dog or older dog into their home.
ABILITY TO LEARN - You will be required to study and retain a lot of information, although structured in an easy to follow fashion, you will be required to demonstrate proficiency -  if you are in any doubt, please contact us to discuss. 
TRANSPORT - You will be visiting clients in their own home. Therefore you must have your own means of doing so.
Full or Part Time
If you would like to run your own business working full or part time, operating just mobile or combining training classes in your community - then we would love to hear from you.
There is not enough room to express the virtues of this business here. But we will close by reminding you that you can earn a very comfortable living whilst, quite literally, changing the life quality of dogs and their humans!
We can arrange for an informal chat over the phone and only then, if we are all happy, we will arrange a meeting without any obligation on either part. 
Finally - Very Important
Unlike many other business opportunities, especially those within the franchise industry, our aim to identify as many likeminded partners as possible - Our goal is not to sell as many franchises as possible! 
We value quality over quantity and animal welfare over getting rich quick. This is of course reflected in the unusually low investment required and in the boundless provisions, inclusions and potential.