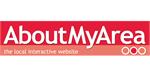 AboutMyArea - Website Franchise
Make Local News your business and receive individual support and guidance on how to make your site a part of the fabric of your community.
Profile

Make Local News your business with an AboutMyArea franchise.
AboutMyArea offers you a unique business opportunity: an interactive Hyperlocal news and what's on AboutMyArea website that provides your local area with up to date information and news about what is really happening in their area.
The successful business model is simple - Content stories, articles and reports, generate Traffic visitors. And your local Advertisers want to engage with the local audience. AboutMyArea is not a hard sell advertising business, its success is based on engagement and careful effective marketing.
Every franchise is:
Exclusive to a postcode or postcodes of your choice to make up a suitable area for example a market town of cluster of villages. (If still available)
For a five-year period (with free renewal) - you only buy the franchise once!
Full support and advice at every step
Training provided by experienced franchisees
An opportunity to generate your own income
An opportunity to be your own boss
An opportunity to run your own publishing business
The opportunity to take control of your own destiny
Training & Support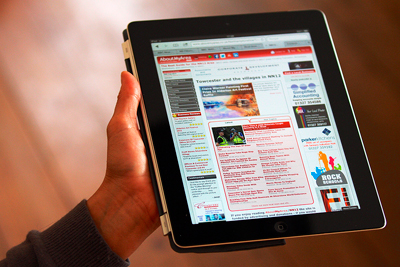 You will receive Individual support and guidance on how to make your site a part of the fabric of your community. Plus a personalised sales and marketing plan tailored to your specific needs to help you target new customers, manage sales and build your income.
Access to Resource Central (our private in-house forum) where you will be able to access advice and tips, head office updates and blogs and talk to other franchisees.
You will be trained by an Editor who runs an AboutMyArea franchise day in day out. With over seven year's experience running a hyperlocal news website.
Investment
Your exclusive website and territory together with tailored training, development and support will cost you an initial fee of £9,995 plus VAT.