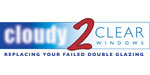 Cloudy 2 Clear - Double Glazing Franchise
A double-glazing replacement service. Training covers everything from accounting, marketing and lead generation to replacing windows.
Finance requirements

Initial Franchise Fee: £24,995 + VAT

Available areas

All areas throughout the UK

"Last month my C2C franchise delivered me over £10,000 in net profit"
Billy Harley, Milton Keynes

Our Business
Thousands of double glazed windows are replaced each year because the glass has failed, either steamed up, broken or damaged. The market is huge, why not do your own research? Once you start looking we guarantee you'll see failed windows everywhere! Traditional double glazing companies will try to sell homeowners a complete window, even though there's no need to. So, why not replace just the glass and not the complete frame? Our amazing system is saving householders £££ whilst helping them avoid dealing with double glazing salesmen. That's the brilliantly simple idea behind Cloudy2Clear.
Whilst our existing franchisees are very successful (why not ask them yourself?) we need to open branches in your area to satisfy the demand that has been created by our own national advertising campaigns that we do every week, at no cost to franchisees.
The Candidate – do you have what it takes?
If you are successful in your application to become a C2C franchisee you will prove to be an integral part of your community and a valued partner of a national company. However, we don't accept everyone, therefore applicants must be aware that to become a C2C franchisee is highly competitive and not every application is successful. Do the following apply to you?
You prefer to take a hands on approach to business

Whatever field you have worked in you have been successful

You are willing to promote your business at all times

You have a strong work ethic

You understand that the money is there for the earning and NOT the taking

You can follow a system
Support/Training
Even if you're not a 'handy' individual the C2C franchise system is extremely easy to follow. C2C franchisees learn how to provide this unique service by embarking on a 5 day business management and technical training course. The course is designed to cover all aspects of running your business, from business set up to accounting procedures as well as advertising and lead generation methods. In addition to this our technical training team will ensure that ALL franchisees leave the course capable of physically 'doing the job'. Ongoing technical and managerial support is provided by the C2C support team who are dedicated to supporting the franchisees at all times.
Why Us?
C2C has been an established and successful franchise for over 6 years with successful franchisees throughout the UK. We have a support team of both franchise and glazing professionals at the disposal of our network, at all times.
The service that you will be providing is in huge demand, failed double glaze units are everywhere - you've probably seen one yourself! There are only 3 things in life that are certain: death, taxes, and that your double glazing will fail. In addition, C2C is a really simple business; it is easy to generate enquiries, and even easier to fit the glass.
Investment
The Franchise Fee - £24,995 + VAT. Working capital required £5-10,000. C2C provides all successful applicants with assistance in raising finance if required.
My Request List
Javascript must be enabled to view your Request List
We Also Suggest