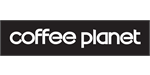 Coffee Planet - Coffee Shop Franchise
We are on a journey to bring our coffee to the world and we are looking for partners to help deliver our mission.
Profile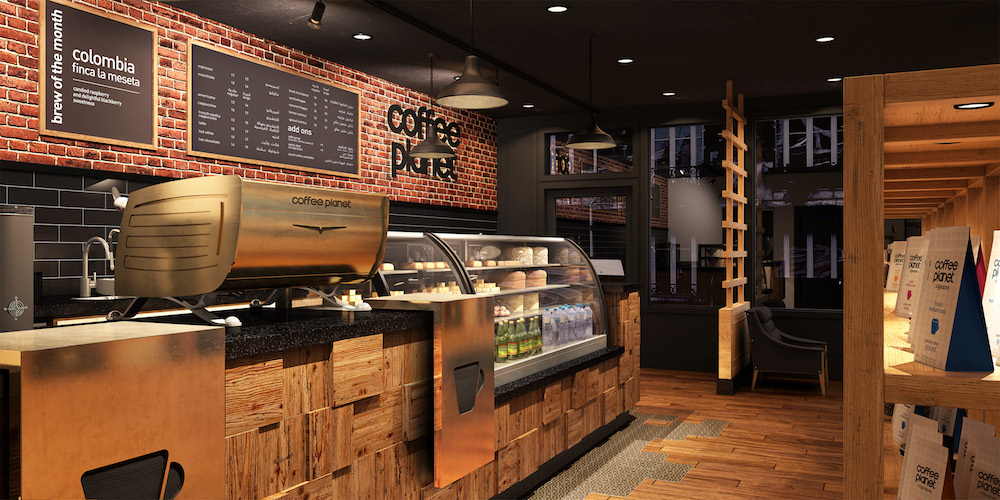 Experience freshly roasted, 100% Arabica coffee with a Coffee Planet franchise
We are on a journey to bring our coffee to the world and we are looking for partners to help deliver our mission and share in our combined success.
Arabica, Coffee Planet & our franchise partners
At Coffee Planet we roast our 100% Arabica specialty coffee in our own roastery on the Arabian Peninsula; where Arabica roasting began over 500 years ago. The combination of this heritage, the world's finest Arabica beans and how expert know-how, helps us create truly unique specialty coffees. We are looking for franchise partners to help as many people as possible experience and enjoy our 100% Arabica specialty coffees; combined with wholesome food in unique and inspiring settings.
We already work with franchise partners in several countries across the world and we believe there is a huge global-opportunity for Coffee Planet.
Our mission
Our mission is to provide our customers with the finest global Arabica coffee, roasted and delivered perfectly every time.
At Coffee Planet we take great pride in our coffee. We want all of our customers to experience the joy of a fabulous cup of coffee every time they choose Coffee Planet. We hope that we can do our bit to help customers around the world demand a better-quality coffee experience.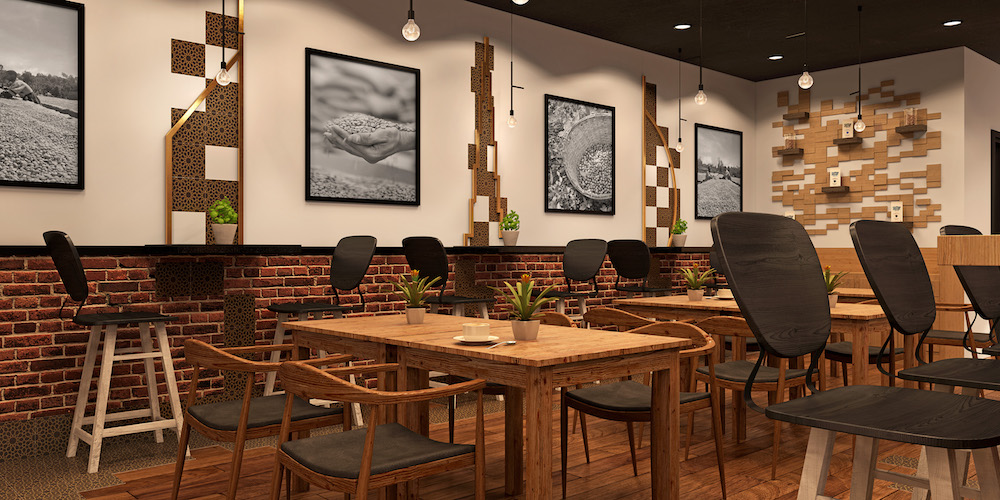 Our business
We directly source 100% Arabica coffee from the world's best farmers in over 20 countries
We roast coffee in our HACCP and UTZ certified UAE-based roastery in Dubai
We create freshly-roasted whole beans, ground coffee and coffee capsules for retail and foodservice clients
We provide and deliver a seamless, 360-degree approach to coffee solutions including:

A range of market leading coffee machines and equipment
All coffee related consumables
Training for staff
Machine service and maintenance
Franchising outlet options
Cafés
Kiosks
Carts
Vending machines
Why take a Coffee Planet franchise?
High growth category
Well-differentiated brand
High-quality product
Stylish and timeless outlet solutions
Competitive franchising charges based on territory size and outlet number commitment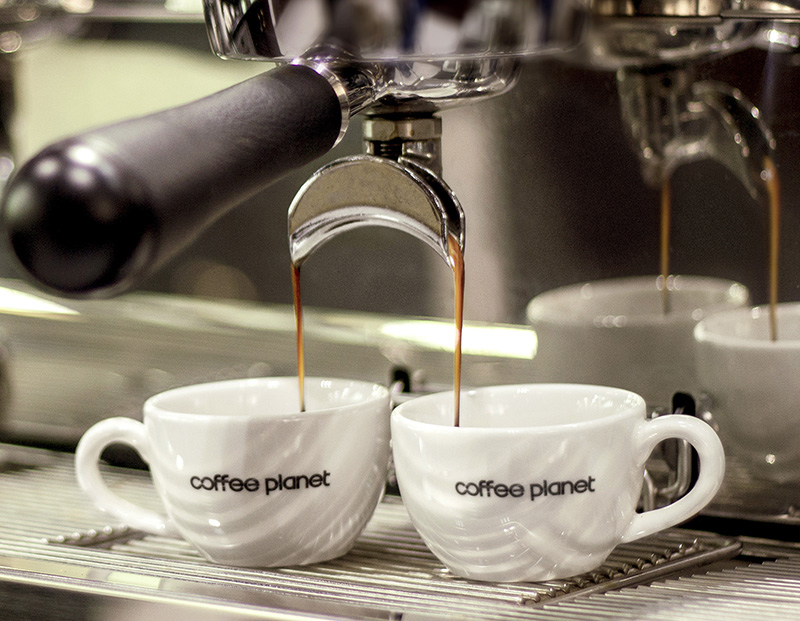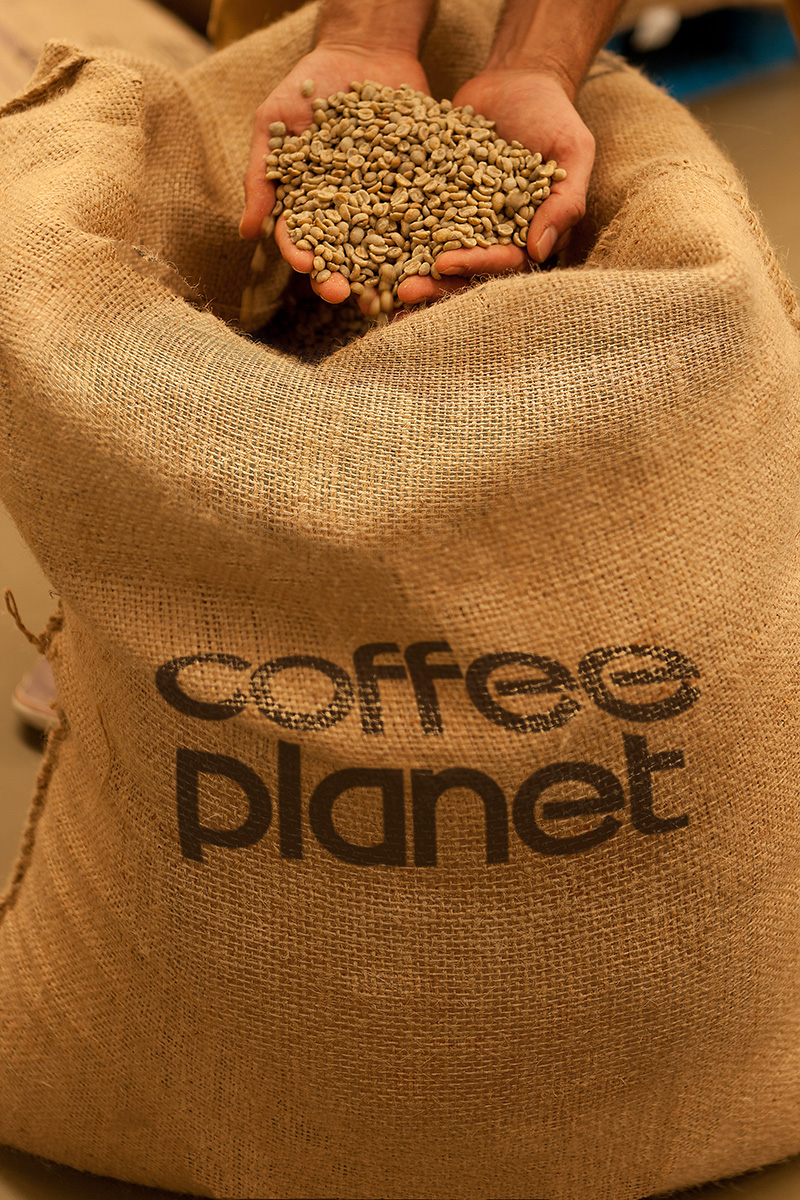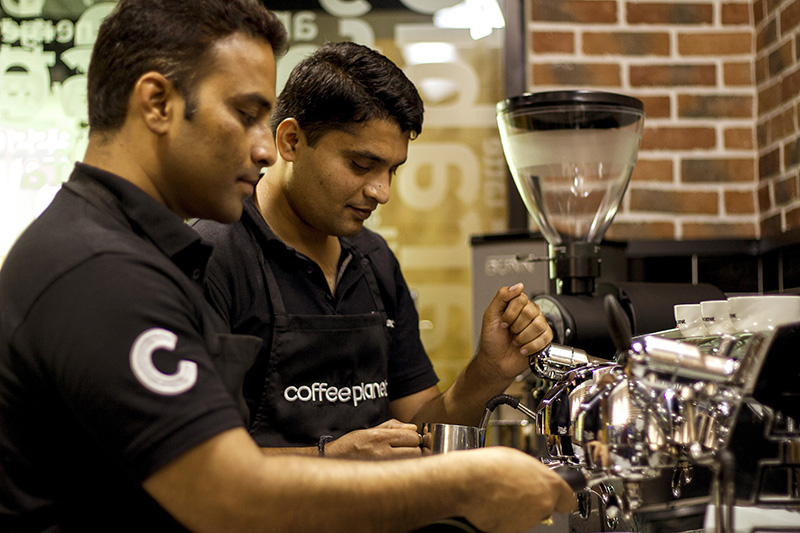 What we are looking for in our franchise partners – it starts with passion…
Passion for coffee
Passion for customer service
Passion for money  making
We want to work with the best new franchisees…
Leaders with vision
Proven relevant operational business skills and achievement
Brand-driven
Ability to invest
Great knowledge of their chosen franchise territory
What we provide our franchisees:
Site selection support
Outlet design support including The Design Manual
Contractor selection support
Training including how to use The Operations Manual
Ability to purchase exclusive coffee roasts at special prices
Food and drink recipes with preparation guides
Ability to purchase branded service-ware and consumables
Marketing support including The Brand & Marketing Manual
Outlet opening support
Ongoing support
Opportunity to apply for financing through our banking partners'
Fee structure
Franchise contract fee
This fee is to secure the franchise rights to a defined territory for a specific period of time, typically ten years
Amount is based on the size of the territory and the contractual outlet-rollout
Monthly royalty fees
This fee is payable monthly and is a fixed percentage of total outlet net-sales
Outlet opening fee
This fee is payable prior to an outlet opening and includes support through the outlet opening process
Amount is dependent on location and outlet size
Next steps
Once you have decided that you would like to apply to become a Coffee Planet franchise partner, please complete the form below. One of our franchise representatives will then contact you to discuss your application.