Home Instead Senior Care Franchise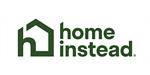 Home Instead Senior Care - Home Care Franchise
The world's largest, most successful, non-medical companionship and home care franchise.
 Watch Video
Finance requirements

Initial Franchise Fee: £39,500 + VAT
Working Capital: £65,000
Total Investment: £90-£110k (plus an on-going royalty fee of 6.5% excluding VAT)

Available areas

Territories throughout the UK
Profile
What does it mean to be a Home Instead Franchisee?
Home Instead Senior Care is a hugely successful global, ethical brand of homecare, focussed on helping to keep older people healthy, happy and in their own homes as long as possible. It has established franchise operations in 1,000 locations across the world and in 17 countries.
Home Instead's brand is synonymous with the highest level of home-based non-medical care for seniors, with franchisees that are the cream of entrepreneurial talent. The selection process is multi-levelled and focused upon identifying who is, and who is not, a 'caring entrepreneur'. If you are offered a Home Instead franchise, you will join our elite family of franchisees who are all delivering the highest level of homecare to seniors.
Does being a 'caring entrepreneur' mean that I need a background in care?
Not at all.  If you establish a new business, having been offered a franchise opportunity with Home Instead, you will recruit a team of office staff, including a Care Manager, who are responsible for the day-to-day care operations and managing your CAREGivers.
These passionate people will be matched with your clients on the basis of background, culture, hobbies and interests, as well as being introduced to your clients, before a meaningful care relationship is established, to check their compatibility.
You will, in the meantime, be handling all managerial duties, business planning and recruiting clients and getting out into your territory to forge relationships with key influencers, stakeholders, charities and community groups that are concerned with the issues that affect older people.
Does the model only work in affluent areas?
Absolutely not. All of Home Instead's 150 available territories – along with over 170 existing franchised territories – have been carefully mapped. This approach offers a franchisee a minimum of 25,000 people aged over 65 who could be potential clients. What is crucial, however, is having an understanding of an area and the people within it, as this is a people focused business above everything else.
Are the financial rewards sufficient to warrant the franchise selection process?
If you asked any of our franchisees, we are confident that they would say 'yes'.  We are totally honest about our model and highlight the fact that the first 18 months, as with any new business, can be a challenge whilst demonstrating how much support you will receive to help you in the early days of your business.
However, by years 3-4, you can typically own a business with a £1 million turnover, and one that is generating an operating profit of 15%-20%. This milestone is typically achieved with around 130 clients, a very small percentage of the 25,000 people over 65 in each territory. The potential exists to go on to build a highly successful multi-million pound business, like many of our current franchisees. We also currently have a number of territory resale opportunities throughout the UK.
How will I spend my time as a franchisee?
Networking is absolutely crucial to your business success, so you need both confidence and an engaging personality, in order to forge the community-based links that will help you recruit and retain clients and CAREGivers, as your franchise grows.
You will also spend your time managing your business, overseeing the work of your team, including your Care Manager, and the CAREGivers who deliver your care at the frontline.
You will also be a local thought leader on the issues affecting seniors in your territory, comfortable with talking to local figureheads and your local media for example.
Home Instead's executives champion the rights of older people at a national and international level and know that our franchisees are equally capable of doing the same at a local level, if they have the same passion and empathy for providing quality homecare.
Do you offer a good level of training and peer support?
Definitely. Our tailored training programme, which is continuously evolving, is second-to-none and totally focused on your individual needs as a franchisee.
For the first 180 days, you will undergo a thorough induction and a motivating training programme that will also see you supported in your search for office premises and in the recruitment of your trained Care Manager.
After 180 days, you will be nurtured by the IT, marketing, quality, care, support and business development teams at Home Instead, who will offer lifelong support to you and your business.
You will also benefit from best practice sharing, and the input of expertise from other franchisees, both at formal conferences and informal neighbour networking sessions.  Additionally, there is an online forum from which you can gain a great amount of help and advice.
Can I benefit from the Home Instead brand?
One look at the number of awards we have won should answer this question. We have scooped the prestigious Gold Award from the British Franchise Association, for Franchisor of the Year (2013), and also won the British Franchise Association Customer Focus Award in 2015.  Individual franchisees have also won awards and accolades in the care sector and for our marketing campaigns.  This means we can offer you a holistic, successful brand proposition that is ethical, strong, admired and the envy of competitors.
How much do I need to invest?
This is an investment for serious entrepreneurs, who will give a lot and receive a lot in exchange.  The overall investment required, to get you to break even in month 18, is £90,000-£110,000. The royalty fee is 6.5% of annual turnover (excluding VAT).
How do I apply?
For more information, please complete the short form below.