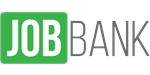 Job Bank - Recruitment Franchise
We are now offering nationwide opportunities to franchise our Job Bank Recruitment Network to potential recruitment agencies.
Finance requirements

Initial Franchise Fee: £15,000

Available areas

UK
Profile
THE KEY FEATURES OF THE FRANCHISES ARE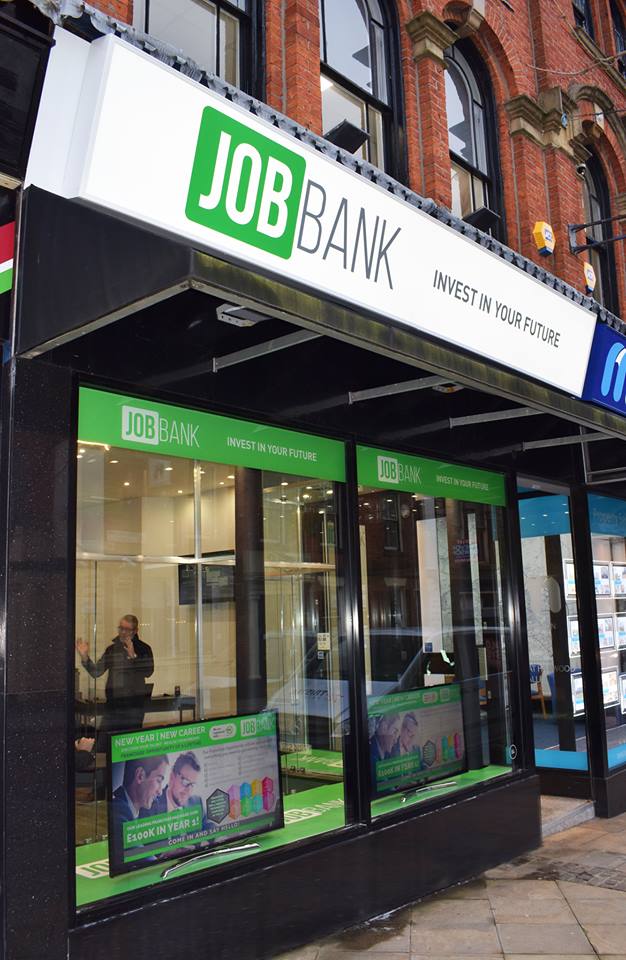 White Label Franchise
Run your own business for yourself, not by yourself.
Personalised Branding and Website with incorporation of Job Bank Recruitment Network Software which enables an agency to do Online Recruitment as well as Permanent Recruitment.
Job Bank will give you all the tools to begin. Laptop, Microsoft Office, Business Cards, Online Marketing Material etc.
We provide training and a launch facility for franchisees and then on-going support.
Potential billings of £20,000 - £100,000 in first year dependent upon success.
We would expect an established Job Bank franchise to achieve annual sales revenues of at least £250,000 with the potential for sales significantly more than this figure.
An opportunity to develop an income within CV Development or Improvement. In addition, Training candidates in Job Search and Interview Techniques.
An opportunity to enter a multi-billion-pound industry.
Run your own business from your own home or office with support from our national hub and with market leading software.
ABOUT JOB BANK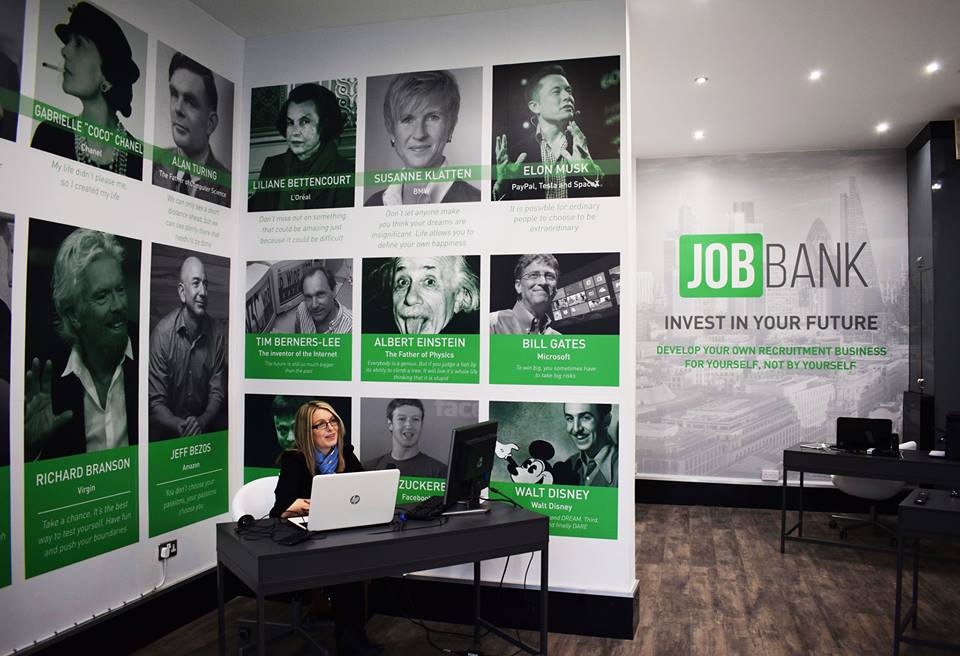 Job Bank Recruitment Network is a CRM brand and has been in business for over 2 years with the chairman putting innovation, client focus, compliance and staff welfare forefront to margin and malpractice, which make Job Bank unique not only in its approach to recruitment but the way a recruitment agency business is conducted through Job Bank.
Job Bank is a support of franchises of permanent and online recruitment for staff to the public & private sectors across the UK for recruiters. This means that every day Job Bank franchises provide thousands of staff to a variety of customers ranging from small businesses to national organisations.
JOB BANK FRANCHISE FEES AND WHAT YOU GET
Start-up Franchise Fee, £15K (Excluding VAT).
Management Fee of £360 (Excluding VAT) per week will apply.
The costs include: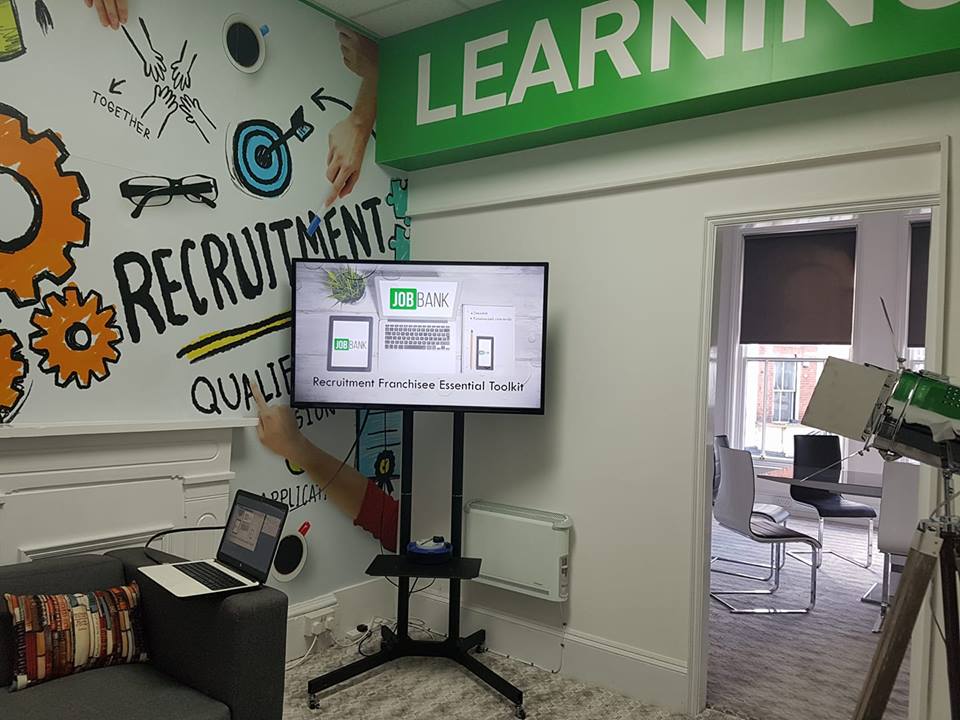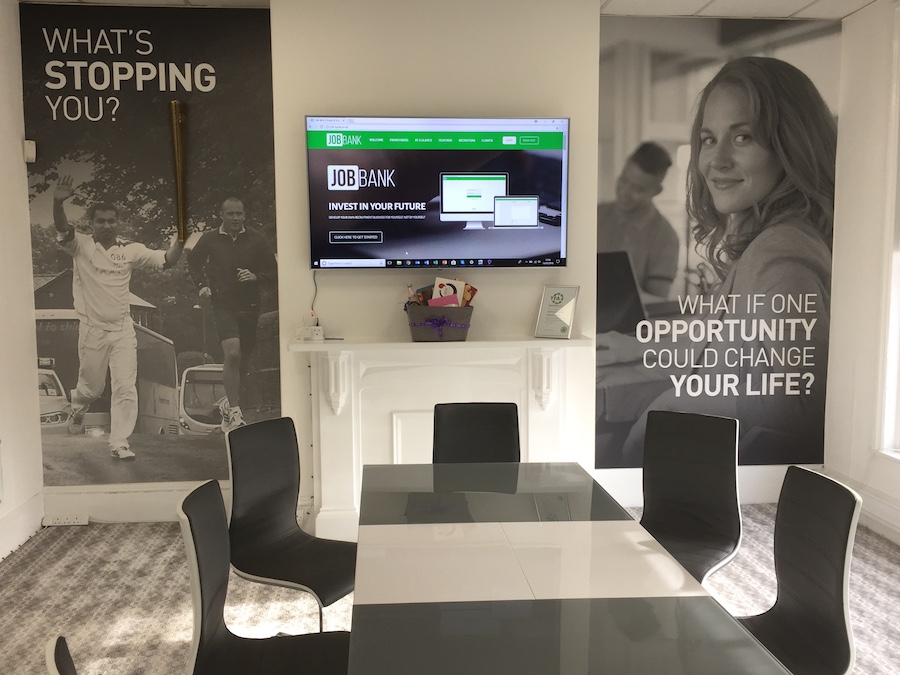 None committal meeting with our Chairman of Job Bank to overview the package.
Pre-Launch advise – all legal and financial aspects, business planning and we will assist in the recruitment of staff and introduce to staff banking to help you recruit your first pool of labour.
2 Days of Foundation Training – The training provided equips you with all the skills to operate Job Bank which will give the skills to operate a compliant and successful business.
Ongoing Mentoring, Training and Support
Brand management – Full support from our marketing team supported by a wealth of centrally produced marketing, promotional and sales material.
The Job Bank software is specifically designed for Online Recruitment. This benefits Clients, Candidates and Recruiters and minimises recruitment costs for clients.
National sales – You will receive full support from all the directors who will assist you in negotiating and join you for all national or major sales meetings.
Sales – regular sales and marketing training plus support for local and national tenders.
Finance of up to 100% could be available (subject to status) from the major banks and Franchise Finance Partners, although you may need to offer security to guarantee the loan. Alternatively, the Enterprise Finance Guarantee Scheme may be applicable.
We would expect an established Job Bank Franchise to achieve annual sales revenues of at least £250,000 with the potential for sales significantly in excess of this figure.
As with any other franchise business, your individual profitability will depend upon several factors, not least your own effort and hard work, correct application of our system, commercial skills, judgement and market conditions.
CONTACT US
If you are interested, please contact our Franchise Specialists by completing the form below.
Testimonials
After many years working as a Car Salesman at Citeroen and Mercedes, Yas Bacar from Southport decided to take some of his own career advice and make the jump into self-employment. With no previous experience in recruitment, we asked Yas some questions regarding his experiences on training and l...
After spending the last eight years working as a solicitor and being a mother she wanted to take back control over her work/life balance and spend more time with her family. It was time for a change! Nusheen knew she wanted to spend more time with his family but he still wanted to be successful...