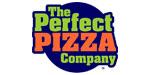 Perfect Pizza - Pizza Franchise
Established in 1982 the Perfect Pizza Franchise is one of the UK's leading pizza delivery and takeaway businesses with over 50 stores.
Finance requirements

Initial Franchise Fee: £16,000
Working Capital: £80,000
Total Investment: £200,000

Available areas

New and existing trading stores available throughout England and Wales
JOIN AN ESTABLISHED,
GROWING BRAND,
AS A MULTI-OUTLET FRANCHISE OWNER
 


OPPORTUNITIES AVAILABLE IN MAJOR CITIES & TOWNS
ABOUT US:
Established in 1982, Perfect Pizza is a uniquely British brand & are aiming to be the 4th largest pizza delivery chain in England.
We are creating a positive environment where our franchisees generate profits in excess of the industry as a whole. We are embarking on our latest expansion programme and, unlike many others, are able to offer franchises in major towns. In return, we require franchisees that will commit to multiple stores & grow with us over time.
WHY CHOOSE PERFECT PIZZA

You'll be part of an established brand, with over 50 stores, that has been successful for 30 years. You'll enjoy the rewards of working for yourself with the full support of the Perfect Pizza team.
As a multiple operator you don't need to be hands on in the kitchen, as we will train your staff to make great pizza leaving you free to manage the business. This opportunity is ideal for anyone with business experience who wants their own business and wants to participate in the on-going growth of Perfect Pizza in the fast-growing home delivery pizza market.
The Perfect Pizza set up costs are lower than average, compared to many other franchise operations.
 
"To be successful in this business, you've got to know your market and then give them what they want. We have a lot of students around here, so our marketing focuses heavily on them." 
Perfect Pizza – Cambridge
Training and Support
Comprehensive training and support is provided for you and your staff; from making the perfect product to successful local marketing.
Training takes place at our training centre in Staffordshire and in one of our approved training restaurants.
We allocate one of our experienced marketing mangers to guide you on developing your individual local plan and strategy. We also negotiate the best prices for our franchisees on top quality ingredients to help you make perfect pizzas for your customers.
Our team of Regional Managers is there to help you develop your business and grow sales. They also keep an eye on the competition in your area so can act as fresh pair of eyes on your behalf.
Financial Information
The Perfect Pizza franchise development team knows the importance for franchisees to get their franchise business open as soon as possible. For this reason we offer a Total Turnkey Solution for around £190,000 (subject to site survey) which includes:
Training;

Shop fitting;

Lighting;

Extraction system;

Full kitchen including double oven and cold room;

Franchise fees;

Launch marketing
Please note any lease premiums and planning costs are additional to the above figures.
Royalties are currently 5% with an additional 5% towards the marketing fund and are based on net sales, after VAT and discount vouchers.
"Our business model is based on making sure everyone is doing the job they are best suited to. It's been a great success and, with plenty of hard work and commitment, we are now ready to open our second store."
Perfect Pizza - Leamore
 
Who's Ideal for Us
A successful Perfect Pizza franchisee is someone who has a high level of drive and self-belief – and they have to give up their time to build the business. So give it serious thought before applying: you can be sure of our commitment, but we'll need the same from you. Ask any Perfect Pizza franchisee and they'll tell you that you need to be ready to work hard but it's worth it. Below you will find just some of the key attributes we are seeking in our new franchisees:
Key Attributes
Proven Entrepreneurial skill

The necessary funding

Hard-working • Desire to succeed.

Excellent communication and people skills,

Business, management and customer service skills.

Ability to work within a proven operating system.

Experience in food etc will be considered a plus, but not a prerequisite.

Strong belief in the brand and similar cultural values.

Passion for great customer service and developing people.

Good administration skills.

The ability to have fun and work in a young, energetic & vibrant organisation
In order to progress to initial interview stage, Perfect Pizza insist on the following: The applicant must be the holder of a valid UK or Irish Passport and be part of the EU or Have indefinite leave to remain within the UK or Ireland.
Territories/Locations
Perfect Pizza have locations available in selected areas of the UK including London & the South East; so if you see yourself as having the necessary funding and the ability to own and run multiple Perfect Pizza outlets, get in touch today.
My Request List
Javascript must be enabled to view your Request List