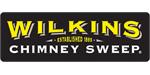 Wilkins Chimney Sweep - Chimney Sweep Franchise
A modern take on a traditional business, this chimney cleaning opportunity has everything you'd expect from a quality franchise model.

WILKINS CHIMNEY SWEEP, Established 1895 is a modern take on a traditional business. A 'man in a van' franchise, the package comes complete with everything you'd expect from a quality franchise model.

Provided you don't mind getting a bit grubby, being a chimney sweep ticks many of the boxes for a business owner in 2012;

Almost debt-free 'pay on the day' model

Good cash flow 

Repeat business 

A 'need, not a want' service
Chimney sweeping is a year-round service with franchisees offering a, clean, punctual, efficient, friendly and value for money service. 
Work is primarily in people's homes, so applicants will need to be police checked.
Our franchise fee is £14,000 plus VAT and includes:
Practical Training

 – all technical aspects of sweeping chimneys, (no previous experience necessary and actually preferred!)

Business Training – how to run a business that delivers chimney sweeping services; finding and retaining customers, administration, customer service and accounting
PR and Marketing Launch – getting you started with your own web page, professional photographs, bespoke PR, marketing and promotional material
Professional Accreditation – HETAS Approved Chimney Sweep course, APICS assessment and membership plus certification with the Ladder 

Association

Branding – Our franchisees tell us that one of their top marketing tools is their liveried vehicle, so we brand it for you with the WILKINS CHIMNEY SWEEP logos and your local telephone number.  To make sure you're promoting your business at all times, you'll receive fully branded overalls and shirts for business meetings.
Equipment – A full equipment package that meets and exceeds APICS membership requirements
Operations Manual – whilst nothing beats picking up the phone and asking for help (and we're always happy to hear from you) we'll loan you a complete operations manual, which covers everything, from sweeping to getting paid, from accounting to reporting and everything in between
Software Licence – our unique back-office customer booking system is licensed to you for the term of your franchise
Territory - based on number of properties, you'll have a territory that is yours alone to trade as WILKINS CHIMNEY SWEEP Established 1895
Trading Name

 – your right to trade as WILKINS CHIMNEY SWEEP, established 1895, is granted for an initial 6-year term
Husband and wife team Peter and Louise Harris are the Directors of the business and their philosophy is to make the process of becoming a WILKINS CHIMNEY SWEEP franchisee an easy one.

It starts with an initial phone call to establish a few basic facts: Do you drive? How are your computer skills? Are you practical? Do you mind getting grubby?  This phone call allows them to establish some basic facts before they can move you on to the next stage; it will give you the chance to ask some initial questions too.
Next you'll be invited to a one to one meeting or a Discovery Day, where you'll have the chance to ask questions, find out more about the franchise, and the rest of the recruitment process will be explained to you in detail.

 

First and foremost Peter and Louise's aim is to build a good working relationship with prospective franchisees so everyone feels comfortable when the time comes to make that all important decision. 

 

Would you like to take the first step? Then contact us today!

 
My Request List
Javascript must be enabled to view your Request List
We Also Suggest