When investing in a franchise, get advice from a bfa affiliated accountant!
It is important that you have the right team behind you. Your choice of accountant and solicitor will affect your franchise business from day one. Your chances of being successful will depend on the advice, their knowledge and level of service.
Before signing your franchise agreement, you should meet with a bfa affiliated accountant due to their expertises in franchising and accounting. We recommend franchisees to concentrate on growing the business and getting someone else to run the accounting function of the business in at least the first year as sometimes there might not be a second.
They are able to offer you advice on the business formation and also on issues with Customs and Excise and Inland Revenue. For these reasons, Franaccounts must be your first and only choice.
About Franaccounts:
Franaccounts are leading bfa affiliated accountants who specialise in the provision of bookkeeping and accounting services for franchisees. Our Directors have over 40 years of combined experience within the franchise industry. We have several offices over the United Kingdom including South of London and the Midlands, and are able to support franchisees from all franchises no matter where they are based.
Our services:
Franaccounts is able to meet all your accountancy needs, anywhere in the UK.
Formation Services;
We offer advice on how to best trade, whether you should trade as a sole trader, partnership, or a limited company.

Company Formation
Business plans
VAT Registration
Inland Revenue Registration

Book keeping;
We can complete your bookkeeping at one of our offices, at your premises or via our online accounting system, subject to agreement. By utilising our online system, analysis and reconciliation can be carried out by us without disrupting the day to day running of your business.
VAT Returns;
These can be prepared following completion of the bookkeeping for the relevant quarter. There are several schemes available and we would advise on which is best for your business.
Management Accounts;
These can be prepared monthly or quarterly as required and can be designed to meet your requirements.
Annual Accounts;
Preparing a set of Annual Accounts for the Sole Trader, Partnership or Limited Company as appropriate, for submission to the Inland Revenue.
Corporation Tax;
Computation and Tax Return prepared for limited companies for submission to the Inland Revenue.
Self Assessment Tax;
Computation and Tax Returns prepared for the Sole Trader, Partners or Directors, as required.
Payroll;
Using our Online Payroll system, the data is entered into an online data form and downloaded directly into our payroll package. Payslips, gross pay and deduction summaries, and Inland Revenue Remittance are supplied monthly. The P35, P14 and P60s are supplied annually to the Inland Revenue, together with P11Ds, if required.
Other services;
Registered Office Services, Company Secretarial Services, Tax planning and Pension Planning.
We offer a free initial consultation at your premises to discuss your chosen franchise business.
---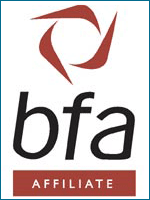 Reasons to use:
Free initial consultation at your premises
Accurate monthly management accounts
Very competitive prices
Efficient turnaround of annual accounts
FRANACCOUNTS understands the principles of franchising
FRANACCOUNTS will provide you with a dedicated team
FRANACCOUNTS provide a free accounting help-line
We will stay in regular contact
Our secure, online accounting systems are backed up daily
---
Testimonials
Listen to what our customers say:
"FranAccounts have shown very detailed knowledge of the retail industry time and time again to not only us but also franchisees, giving us confidence to recommend them to all new franchisees to our business" - Simon Giles - Budgens
"Whether it is monthly management accounts, payroll, VAT or tax advice, FranAccounts are always there for me." - Rich Ashby of Alldays, Gosport
To receive more information about Franaccounts and contact them directly, please complete the contact form below: