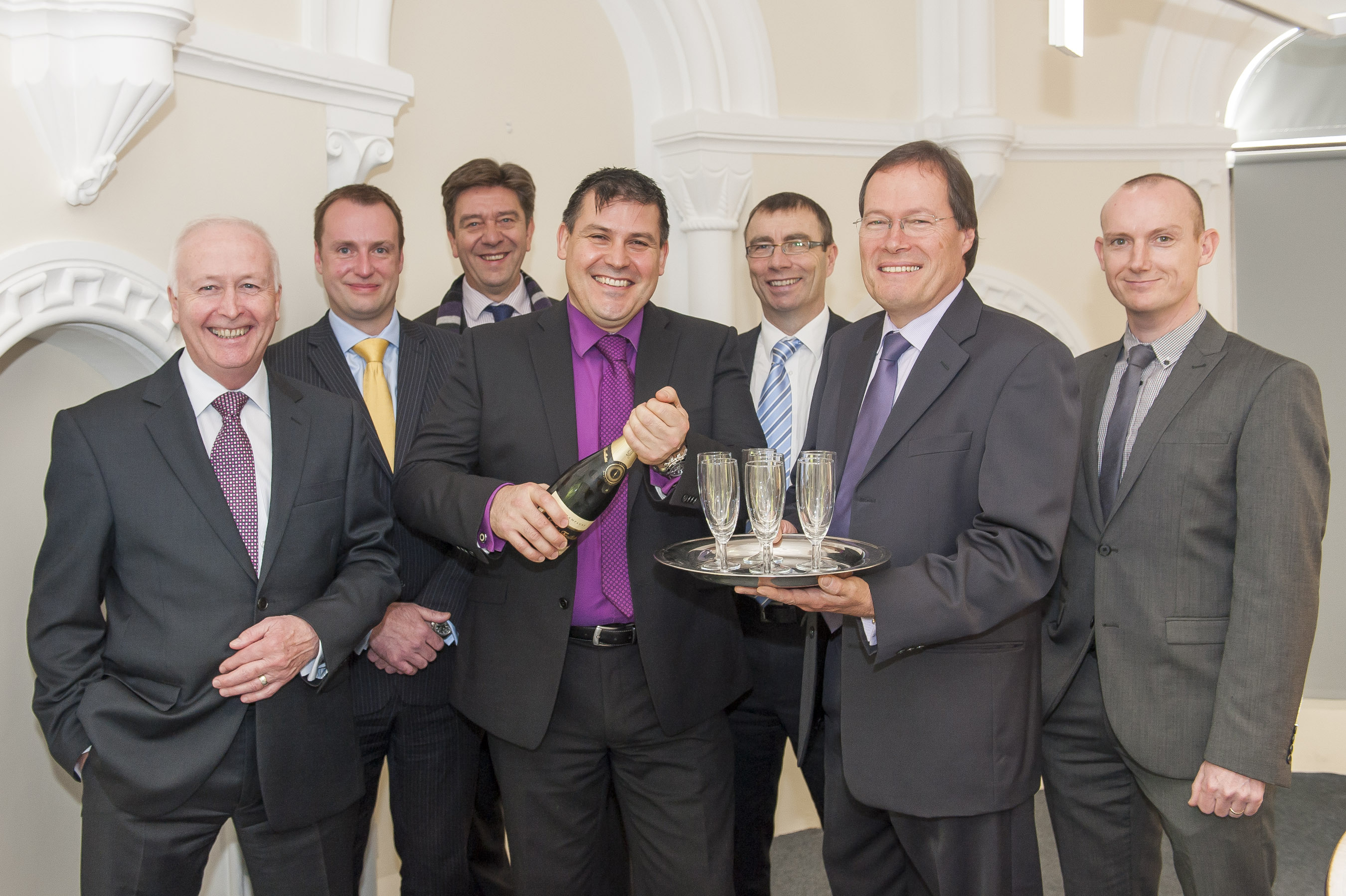 A team of local advisors from Price Bailey, Leathes Prior and HSBC has worked together to help bring about a successful management buy-out (MBO) at leading signs and graphics franchise Signs Express, headquartered in Norwich.
Signs Express was established in the in 1989 and is now the UK and Ireland's largest sign franchise, with 70 franchises across the country.  The company was founded by David Corbett and Frank Eliel with the specific aim of offering a professional one-stop-shop for business signs and graphics. 
Following a successful 3 year pilot from their custom sign production centre in Norwich, the company began franchising in 1992 and now has a large support team in the city offering advice and guidance to the nationwide network of franchisees.
Craig Brown, managing director, joined the company at its inception, and, along with operations director Peter Sayles and sales director Tony Marsh, was already a shareholder following a 2007 partial MBO.
Following the conclusion of the full MBO, Jonathan Bean has been announced as a fourth equity shareholder, joining the management team and being promoted to finance director.  The deal sees the buy-back of the remaining shares from founding shareholders David Corbett and Frank Eliel.
Craig Brown at Signs Express said: "Throughout the years I have seen the company grow and prosper to become the UK's largest sign franchise and it's a great pleasure to be reaching the next phase of our company's development. David and Frank have left us with a fantastic legacy and one which myself, Peter, Tony and now Jonathan are relishing the opportunity to build on in the coming years."
Summarising their hopes for the future, David Corbett and Frank Eliel said: "We are delighted to pass the baton on to our well balanced and experienced team. They have the knowledge and skills needed to progress what we started, and most importantly will maintain the ethos of what we built. With a large 'family' of franchisees across the UK and Ireland it is fundamentally important that they feel confident that the business will continue to be developed with ethical franchising at its core."
Stephen Reed, corporate finance director at Price Bailey advised on the deal which was funded by HSBC. Paul Warman at Leathes Prior acted as legal advisor to the company and Rob Colman of Howes Percival advised the vendors.
Commenting on the deal, Stephen said "We are delighted to have been able to assist with all aspects of this transaction. It is very satisfying to be able to help clients undertake deals of this type, particularly long-established local businesses with national representation, as the business changes ownership  from one generation to the next".
Signs Express has a staff of 20 at the Norwich headquarters and a group turnover in excess of £20m. The company is a full member of of the British Franchise Association and British Signs & Graphics Association.  With a focus on leadership, training and business development, 40% of the Signs Express group have been trading for over 10 years.