Amigos Burgers & Shakes Franchise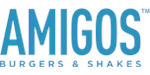 Amigos Burgers & Shakes - Restaurant Franchise
An amazing opportunity to become part of an exciting casual dining franchise.
Finance requirements

Franchise Fee: £25,000

Available areas

UK
Profile
Amigos Burgers & Shakes Seek Entrepreneurs Throughout The UK!
'The Good Stuff!': This tagline sums up our ethos, our goals and our entire approach to building up our respected franchise network.
Amigos aims to be the casual dining venue of choice for discerning customers wherever we go. We do this by utilising high-quality products, services and proven operational systems run by you and your fellow Franchisees.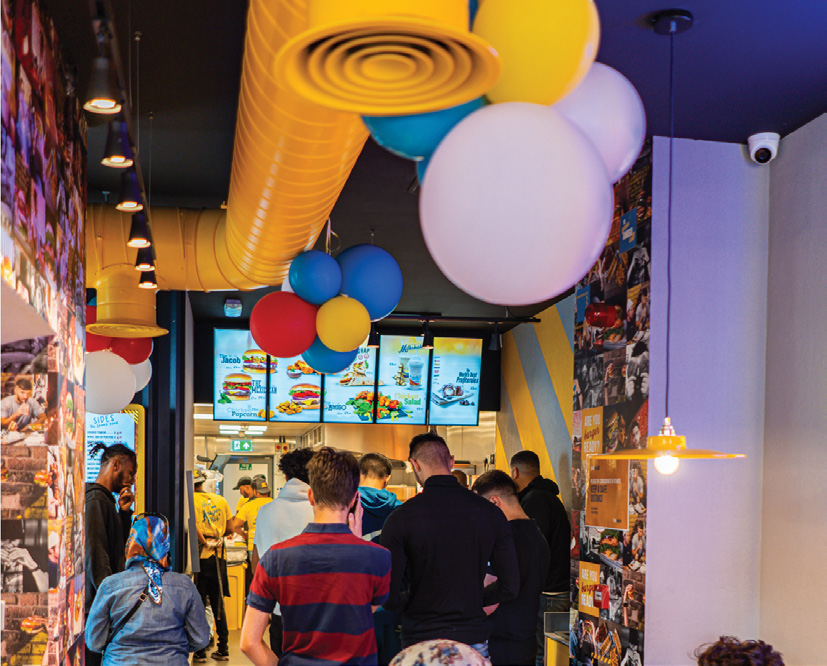 At Amigos, we're committed to sharing the rewards inherent to our business system and abiding by the principles of ethical franchising. We want you not just to succeed as a business owner but to feel the excitement and pride that comes from being in a top-line dining experience.
Getting to the top and staying at the top are two different things, which is why we've already set ourselves up to maintain our highest standards through ongoing research development within our market. We want to keep on creating, improving and innovating our products!
Why Choose Amigos?
Amigos has spent many years perfecting recipes with the best quality ingredients available. We take pride in our range of food that appeals to a wide demographic of people across all age groups.
As people come out of lockdown due to the vaccination programme, now is the time to strike out in new directions. People want to go out, socialise with friends and family over a bite to eat and drink. In such an environment and with an attractive brand like ours, our franchise is set to skyrocket!
As a Franchisee, you will be part of a growing network committed to your success because it's also our success. You will be the boss of your business but never find yourself alone when you require support from us!
What Does Amigos Do?
Since successfully launching their first store in Acton, London, lifelong friends Kaz & Wax have embarked on building Amigos into a nationally recognised brand and a family favourite. They've worked hard so everyone can enjoy their iconic burgers and shakes, applying years of business and food experience alongside a strong in-house team of industry veterans.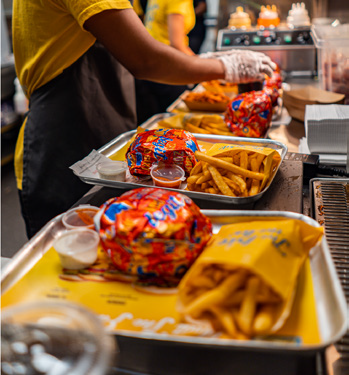 Amigos' core business is building long-lasting and direct relationships with local communities through offering high quality, consistent and tasty food at the best value for money. We want everyone to be able to enjoy something off our menu and leave wanting more. Fundamental to this is our commitment to customer service and our desire to be pivotal in all local communities. We feel our commitment to these values has resulted in our growth.
We have created a highly specialised menu, taking time to select the best ingredients that align with our values. Amigos is recognised for its bespoke burger and chicken selection. It has been rewarded by a loyal customer base that regularly frequents our restaurants. In the next stage of our journey, we have been receiving interest from people from all over the UK, looking to set up franchises. We're excited to be working with new partners as we continually expand and innovate.
Franchise Benefits
Access to support throughout your franchise operation, from setup to launch and beyond
Indicative annual turnover of £750,000+; indicative gross profit of 70%+
Amigos has a thorough understanding of the sector and market conditions
Effective marketing strategies including social media presence on Instagram & Facebook. Our bright brand and ongoing marketing campaigns have drawn enough attention for us to go from a 'cult' enterprise to a full-on, high-quality national brand developed in London
As Franchisees, you are following a proven business concept developed over years of successful, profitable trading
We have established our own supply chain for the Amigos menu
A comprehensive Training & Ongoing Support Programme has been created to take our franchisees through all aspects of Amigos' business methodology, policies and practices to maintain the quality of service upon which our business is built
Franchisees receive excellent hands-on practical training at our stores
A passionate, knowledgeable and experienced management team ready to provide ongoing support and advice to potential Franchisees
Franchise Requirements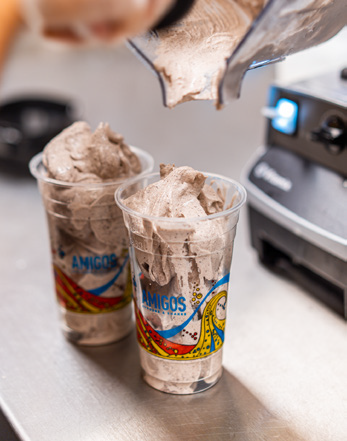 An Amigos Franchisee will be involved in running the business and will need to understand the variety of roles and responsibilities required in running a franchise. This will cover all of the practical skills necessary to operate, maintain and grow your Amigos franchise.
Part of the journey will be on-the-job training, undertaking all of the various roles within the business. We expect that you will be involved in the day to day running of your restaurant and in time – with our guidance and support – on the development of new sites!
Financial Requirements
Initial Franchise Fee: £25,000
Fit Out Fee: £280,000
Management Fee: 7%