Aspray Property Services Franchise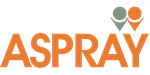 Aspray Property Services - Property Insurance Franchise
An award winning service provider. Stepping in when disaster strikes, specialising in project managing both insurance claims & repairs.
Finance requirements

Franchise Fee: £28,000 + VAT
Minimum Investment: £37,500

Available areas

All areas throughout the UK
Profile
Aspray's Journey
Established in 2005, Aspray is led by Managing Director, James Whittle, James has over 30 years' experience within franchising and business development.
Aspray works with a wide range of introducers to help smooth the claims and repair process for both residential and commercial property owners. We can help our customers save time and ensure they receive a fair settlement from their insurer.
As an appointed representative of Aspray you will manage Property Damage Insurance Claims, with using vetted contractors on each claim. As an appointed representative of Aspray you will ensure that each property is reinstated to its previous condition as swiftly as possible.
Aspray's core values:
To ensure our customers are treated fairly and with respect at all times.
To support our growing network of franchisees in building their business to the income level they seek without compromising integrity.
Support customers throughout the UK and continue to ensure their best interests are protected at point of claim.
Recruitment Process
Pre-Registration
Head Office 121 interview for selected candidates
Guided Due Diligence
Speak with existing franchisees
Submit research project
Directors offer or decline
Deposit paid
Final balance paid
Signing of franchise agreement
What Next?
Book a One to One 'Insight Meeting' With the Director of Aspray
Held within our Head office, Unit 9, Dalton Court, Commercial Road, Darwen, BB3 0DG at either 9.30am or 1.30pm (Alternative times can be arranged upon request)
During the One to One meeting you will be privy to reasons why Aspray is an award-winning service provider and many of its clients and introducers. Just as importantly, we will discuss the extra ordinary income opportunity available for credible and driven individuals.
To arrange your introductory One to One meeting at our head office, please fill out the below form.
The Financials
As a franchisee you will be embarking on the development of a start-up business opportunity and it is important that you do not lose sight of this when considering whether a franchise is right for you.
The franchise purchase fee is £28,000 + VAT
Earnings in excess of £50,000+ are achievable for franchisees who have developed a good introducer network within their territory. Influential and charismatic negotiators will achieve good profit margins.
When you purchase a franchise with Aspray, you will operate a well-developed and proven business model, but will of course still need to be prepared to promote your service to others in order to drive your business to the levels of income you seek.
To request a One to One meeting please fill out the below form.