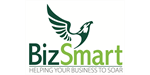 BizSmart - Business Consulting Franchise
BizSmart® is offering exclusive franchises to a select number of high-calibre, experienced businesspeople.
Finance requirements

Franchise Fee: £35,000
Minimum Investment: £35,000

Available areas

UK
Profile
Join a Rewarding, Low Overhead Business Consulting Franchise
BizSmart® focuses on providing small to medium sized businesses with advice, guidance and support to help them scale. The innovative programmes we have developed are proven to be highly effective at enabling business owners to achieve sustainable growth and fulfil their potential.
We offer a business consulting franchise. The programmes our franchisees offer to members involve Peer-to-Peer groups, networking workshops and 1:1 consultations. They combine to create our Flight Academy®. This has been designed help inspire owners to achieve business success by sharing experiences, ideas and feedback with other owners. The focus is on enabling members to gain more freedom and control; to spread their wings and soar gracefully!
BizSmart has been successfully operating for over 8 years and having perfected its service and business model is now primed to expand and take full advantage of the substantial market for business growth support.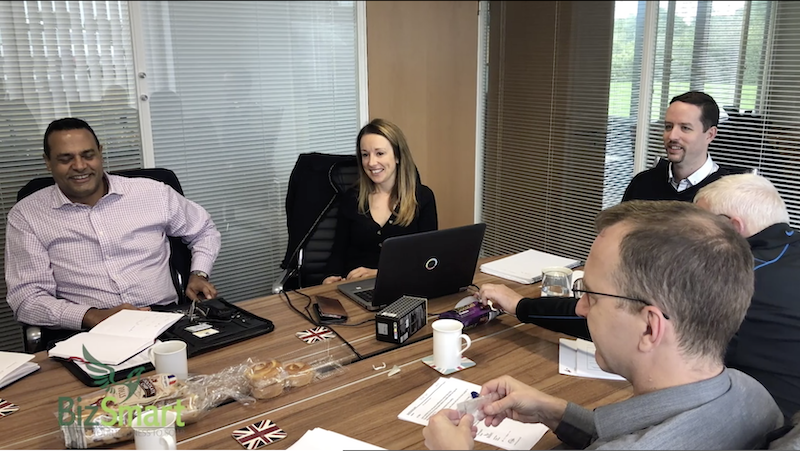 Why Choose BizSmart?
There is nothing quite like BizSmart on the market and no other business support provider UK wide who competes with our approach, service and proven business model.
We are on a mission to disrupt the support market for owner managers of small and medium sized businesses, as we believe that the alternative support available is mediocre and uninspiring. We know that we can do much better.
The timing of the BizSmart franchise launch could not be more perfect, with national recognition and initiatives promoting our way of working and encouraging business owners to seek additional support.
We are a technology-driven business, comprising an impressive digital platform that delivers a professional, user-friendly client experience and consistency of service.
BizSmart is offering experienced managers the chance to apply their commercial skills and experience to build a dynamic consulting business. The focus is on recruiting a select group of local business owners as members, facilitating workshops and panel discussions and conducting 1:1 consultation meetings. The tools required to do this have proven effectiveness and full training in how they should be used will be provided.
What Does BizSmart Do?
BizSmart is a catalyst for change. Our Flight Academy® programme gives business owners the 'wings' through a rock-solid system for scaling up and building value. By becoming members, owners are able to participate in Peer-to-Peer discussions, workshops and events that provide the inspiration and reassurance needed to develop growth strategies.
We facilitate, mentor, encourage and guide. Our systems and techniques encourage collaboration, from which members are able to identify tactics and design initiatives that transform business performance. It's a liberating and dynamic service that engenders huge loyalty amongst members; retention is very high and referrals drive the client base.
Franchise Benefits
For those with proven commercial expertise and good leadership skills a BizSmart franchise represents an ideal opportunity to build a consulting business with six figure earning potential. Our model features:
Consistent, recurring revenue from membership subscriptions
Excellent Return on Investment
High membership retention levels
Low overhead
Large, protected territory – circa 10,000 target businesses
Effective membership marketing techniques
Thorough training at our HQ in Worcestershire
Dynamic software to ensure efficient administration
Ongoing mentoring support
There are huge personal rewards. Working with like-minded business owners to help them achieve success and be a catalyst of change provides a genuine glow of personal satisfaction.
Franchisee Requirements
BizSmart® is offering exclusive franchises to a select number of high-calibre, experienced businesspeople. Our Flight Academy® programmes are unique and our innovative approach is genuinely disrupting the market sector. We will select only the very best people to join our franchise. We seek individuals with the attitude and desire and who want to be part of a movement – a true business partnership with BizSmart® and with your clients. Previous business consulting experience is not necessary.