Business Sales Plus Franchise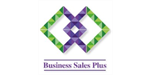 Business Sales Plus - Business Broker Franchise
Find business owners looking to sell their business and earn a potential Six-figure salary in Year 1!
Finance requirements

Franchise Fee: £20,000
Minimum Investment: £20,000

Available areas

UK
Profile
About Business Sales Plus
Business Sales Plus is a well-established, fast-growing nationwide franchise pioneering a new generation of business brokers. Combining over 40 years of seasoned industry experience with new technology and our own unique systems to successfully buy and sell businesses every day, we strive to provide our clients with a professional, bespoke service. Offering around the clock advice, an extensive network of trusted connections and unrivalled negotiating skills to achieve the best possible outcome for all parties. Whether it be an acquisition, merger, partial company sale, we take the stress out of selling, reassuring clients by guiding them through each step of the transaction, organising viewings, facilitating discussions and ultimately, helping complete the sale.
Why Choose Business Sales Plus
Business Sales Plus empowers you with the chance to become a director of business brokering within your chosen region, or as we refer to them, 'Local Business Experts'. Where your role would involve overseeing the sale and purchase of small businesses across your nearby area. With millions of firms on sale all over the UK each day, rapidly rising demand for our services is showing no sign of slowing. In truth, with the ongoing pandemic and the UK's EU departure causing economic uncertainty, we have actually seen a flurry of activity nationwide, as business owners look to sell and widespread redundancy pay-outs prompt potential buyers. Consequently, Business Sales Plus presents a stable, 'pandemic-proof' venture, with unlimited potential sales commission.
There is even scope to emulate the success of our current franchisee directors by making six-figure earnings in your first year, depending on the number of hours you put in and the market in your region. With 100% funding available to cover the start-up cost through the government's 'Start-Up Loans Scheme' you do not need to have substantial savings to undertake this opportunity.
Providing carefully guided franchise support is intrinsic to our business model, with full training delivered at the Business Sales Plus head office. We will supply you with accommodation in the affluent Yorkshire spa town of Ilkley during this period, ensuring you receive a tailor-made programme with one-to-one training centred around your specific region and individual strengths. Even once you are up and running, you will still benefit from our nationwide marketing efforts at no added cost and our head office team make all your appointments on your behalf, supporting you with the administrative aspect of running your new business however you need.
Another key reason to choose BSP as your franchise is that we give you the autonomy needed to make this enterprise your own. Empowering you to choose your workspace and with flexible working hours encouraged, you can easily run operations from the comfort of your own home or if you prefer, a designated office space. Either way, with flexi-time you can adapt your working week around the lifestyle you live, ensuring you stay on top of that essential work-life balance.
What Do We Do
Business Sales Plus prides itself on its reputation as an award-winning broker and franchisor renowned for its distinctively personalised service. Honoured as the winner of 'Best Emerging Business Brokerage in the UK for 2019' and the 'Best Commercial Sales & Acquisition Business for 2020' by Corporate Vision, we have been disrupting the conventional business sales market with our fast-evolving nationwide brand and dynamic business model since inception.
Our rapid expansion has seen us launch a franchisee base across much of the UK and Ireland. With only a small number of territories remaining we provide extensive coverage to small businesses all over through our established network of 'Local Business Experts'. With each one offering unrivalled insider knowledge and exclusive contacts within their respective regions, delivering a very localised, hands-on service to their clients that you won't find elsewhere in the brokerage market.
This approach echoes our core values, as at Business Sales Plus we believe that the person you meet should be the person you get. Instead of the same old story of persuading a client to list their business with a charming representative and being shipped off to deal with a faceless organisation hundreds of miles away, Business Sales Plus ensures the consultant clients engage with at the start of the process, is the same at the end. Offering a familiar point of contact throughout so that we can really get to grips with each of our customers' business and specific ambitions, providing 24/7 support and a highly personalised service to achieve the best possible outcome for them.
Franchise Benefits
A potential six-figure annual income in your first year
We book your appointments for you allowing you to focus on converting the deal
Extensive, personalised training and support at our head office and your chosen territory
We manage all marketing and administration on your behalf so you can focus on your sales
Opportunity to work from home or in office with flexible working hours
Purpose-built customer relationship management system and a bespoke website for you
Franchisee Requirements
When it comes to recruitment we are always searching for dedicated, confident and client-focused personalities with the ambition and commercial awareness required to thrive at a fast-growing company. More specifically, we look for natural communicators with a solid sales background, capable of demonstrating strong leadership skills and the self-motivation necessary to set themselves up efficiently. Calling on your own corporate knowhow and independent initiative to grasp this opportunity and ultimately, pioneer new markets to drive Business Sales Plus forward.
Additionally, with the pandemic steering the sector online, then now more than we ever, we are on the hunt for digitally proficient and computer literate individuals who can take a solution-orientated approach. Possessing the resilience and adaptability to overcome the challenges of operating in today's unique external environment, giving BSP the competitive edge needed to excel during this unprecedented period.
Testimonial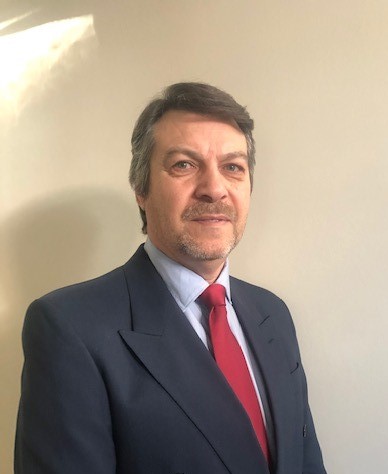 "I am thoroughly enjoying my experience as a Business Sales Plus franchisee, it is an exciting new journey. The training from Paul (MD of Business Sales Plus) has been superb, including the support from the head office team. It is great to be part of the Business Sales Plus team, I love getting to know each of the businesses. I am looking forward to what the future holds."
– Kevin Hammon