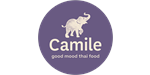 Camile Thai - Fast-Casual Restaurant Franchise
Join a unique thriving food delivery brand with solid support in a booming market.
Finance requirements

Liquid Capital: £100,000
Total Investment: £100,000
Minimum Investment: £100,000

Available areas

Opportunities available in London.
Profile
Camile Thai is a healthy and sustainable fast-casual restaurant brand operating in the home delivery category which is poised for significant growth in the UK.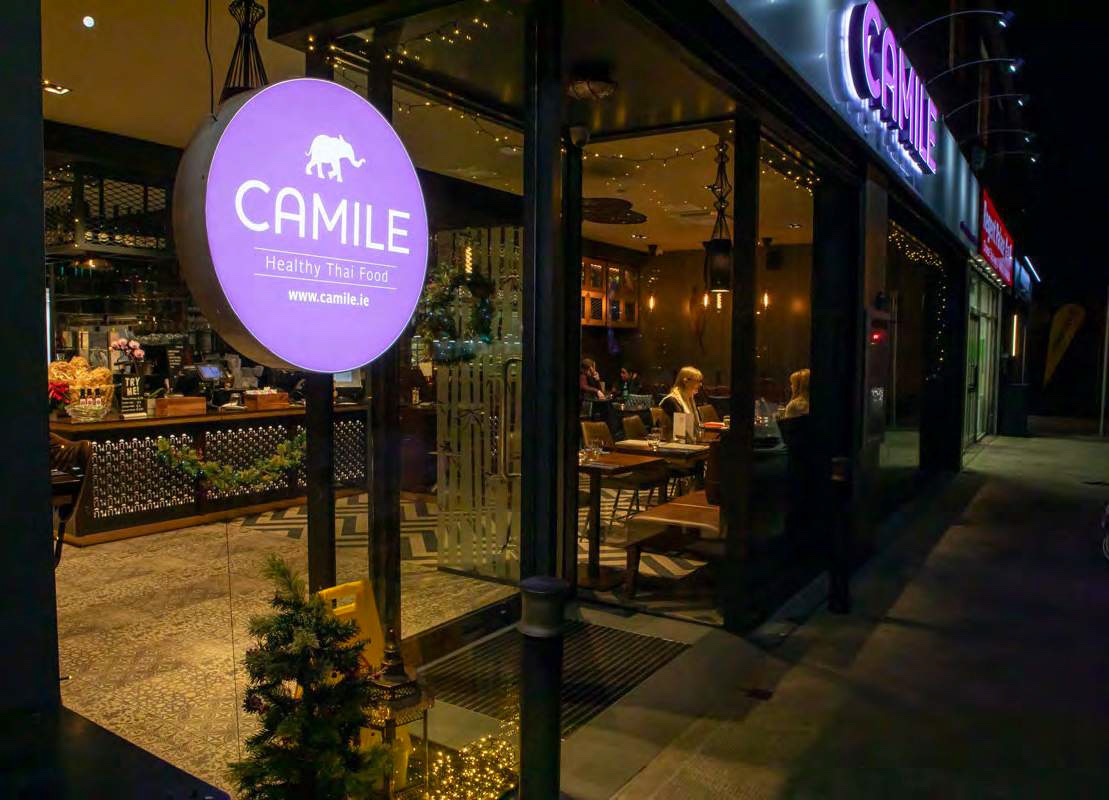 With 30+ restaurants and counting, Camile Thai is rapidly growing its sustainable and healthy business across different revenue models.
Camile Thai has consistently won awards for Best Thai and Healthiest Takeaway every year within the Irish market. Camile now aims to continue to leverage that experience and knowledge further across London and the South of England.
Camile Thai believes that small acts lead to big change. We create delicious Thai inspired food and community activities for our conscious guests to support the balanced life they're already leading. Making the Camile choice is a signifier of intention. We research emerging nutritional trends and collaborate with a team of talented chefs, to produce dishes our community expects. We find more sustainable ways for you to enjoy Camile, guilt-free.
We created an innovative food product that is perfectly tailored to holding its heat and quality during delivery. We also optimized our in-store service, increasing sales for dine-in, takeaway and collection, facilitating the lunch break for our guests. Each touchpoint of the customer's journey is closely considered to create a world-class guest experience that leads the casual restaurant industry.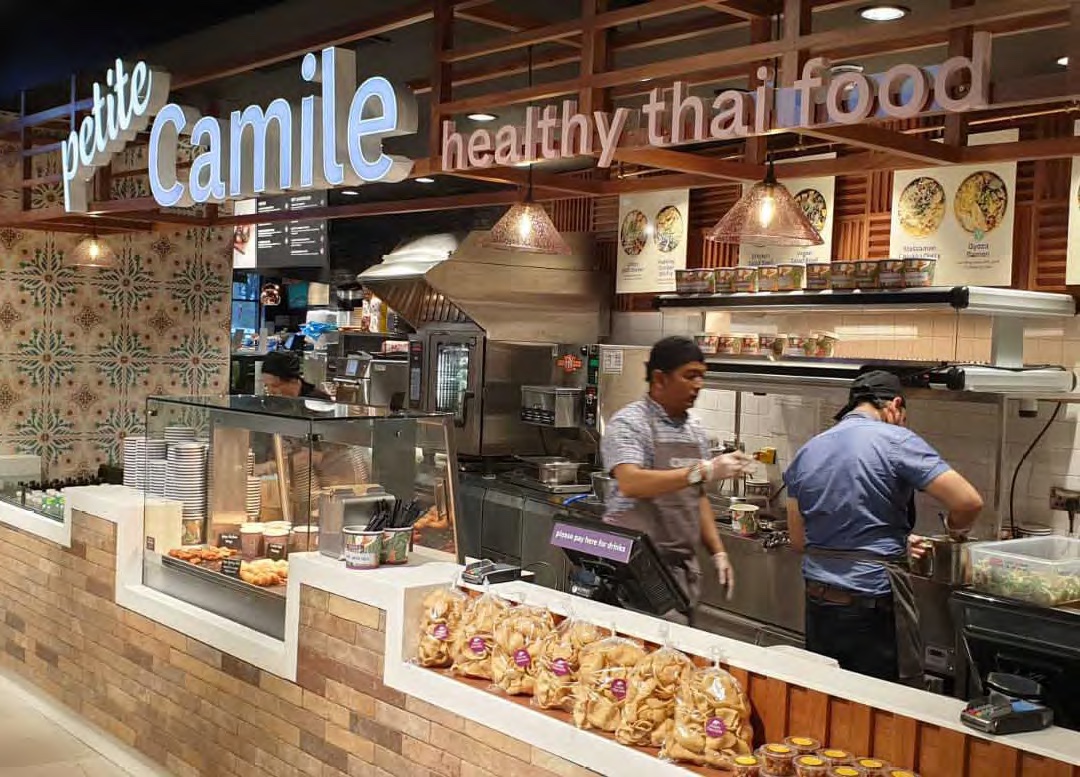 Since opening its first location in 2010, the business has expanded to 30+ locations through a combination of company-owned and franchised restaurants. Expansion in London currently exists. The Camile franchising model has been well developed in Ireland and remains a winning business model.
With single-unit and multi-unit franchisees growing our businesses at a steady rate, it's an amazing time to be at Camile Thai.
With online food delivery and the on-demand economy set to increase to a hefty $200 billion in the next 4 years, Camile is well-positioned to flourish and thrive in this environment. We addressed our customers expectations and market trends by building our brand new app, offering a flawless ordering service for home delivery and collection.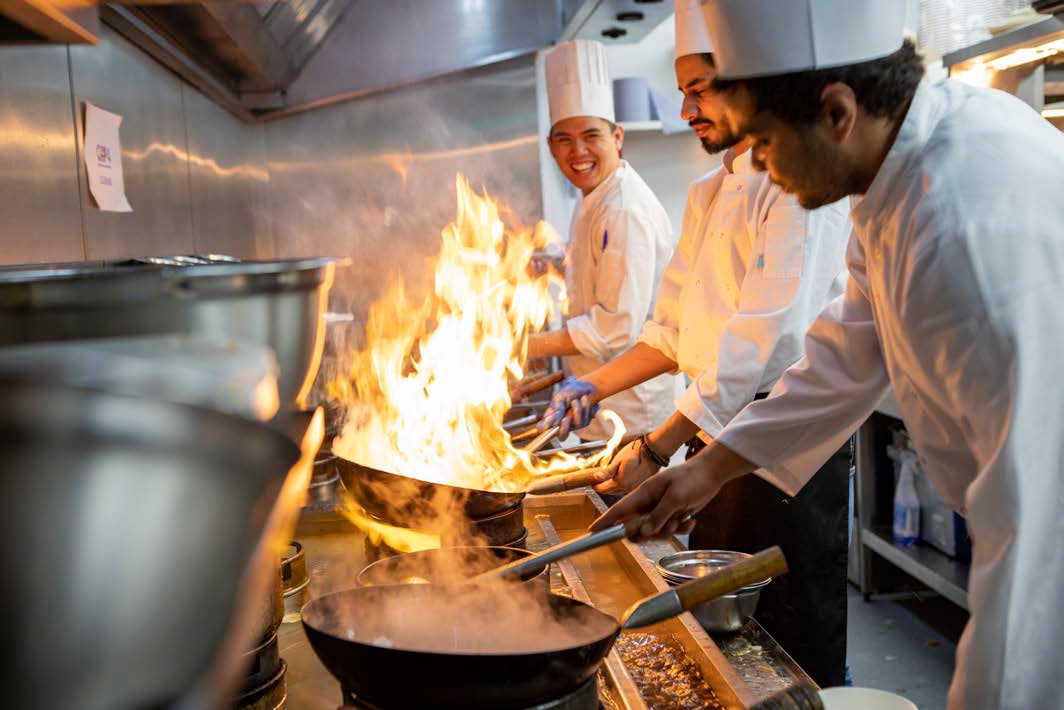 We put trust in our staff and in our workspaces. We recruit carefully, and it's our ambition to create a culture of great service inspiring our team to think intuitively. This is how we build the best teams. Restaurants run their own driver fleet, while also maintaining mutually beneficial relationships with industry-leading aggregators. This two-tiered approach to delivery gives us a significant advantage over our competitors.
Camile Thai is a market leader, uniquely positioned as a healthy and purpose-led Thai food brand, providing calorie counts on all dishes and catering to diets of gluten-free, dairy-free and vegan customers. With over 7,000 people attending Camile Thai's Free Yoga in Park events in 2019, Camiles' customer base is well established as health-conscious, time-poor, and frequently engaged in online shopping.
Why Join Camile Thai
Healthy and sustainable food offer to appeal to young urban professionals (compostable packaging, dairy-free and vegan options, calorie counted, to name a few).
Existing restaurants turnover up to €35,000 per week in Ireland (where Camile are brand leaders) / £20,000+ in London. Most franchisees are opening or have opened further outlets.
We use the latest bespoke technology to manage the logistics of delivery and user experience online.
Suits owner-operators capable of building their own team.
Contemporary restaurants and unique packaging design, with a brand focus on innovation.
Investing in Your Future
Camile''s franchise model offers a fantastic balance between the freedom of being your own boss and the support of an established network. This model has allowed many entrepreneurial individuals to work for themselves, without feeling alone.
Each Camile Thai store is individually owned and operated by franchise owners who are committed to contributing to their local economy. Investment in a new Camile restaurant will be from £200k, to cover not only the pre-opening expenses and franchise package fees, but to fit out a fully functioning restaurant kitchen.
The Franchise Package
Pre-Opening Training & Support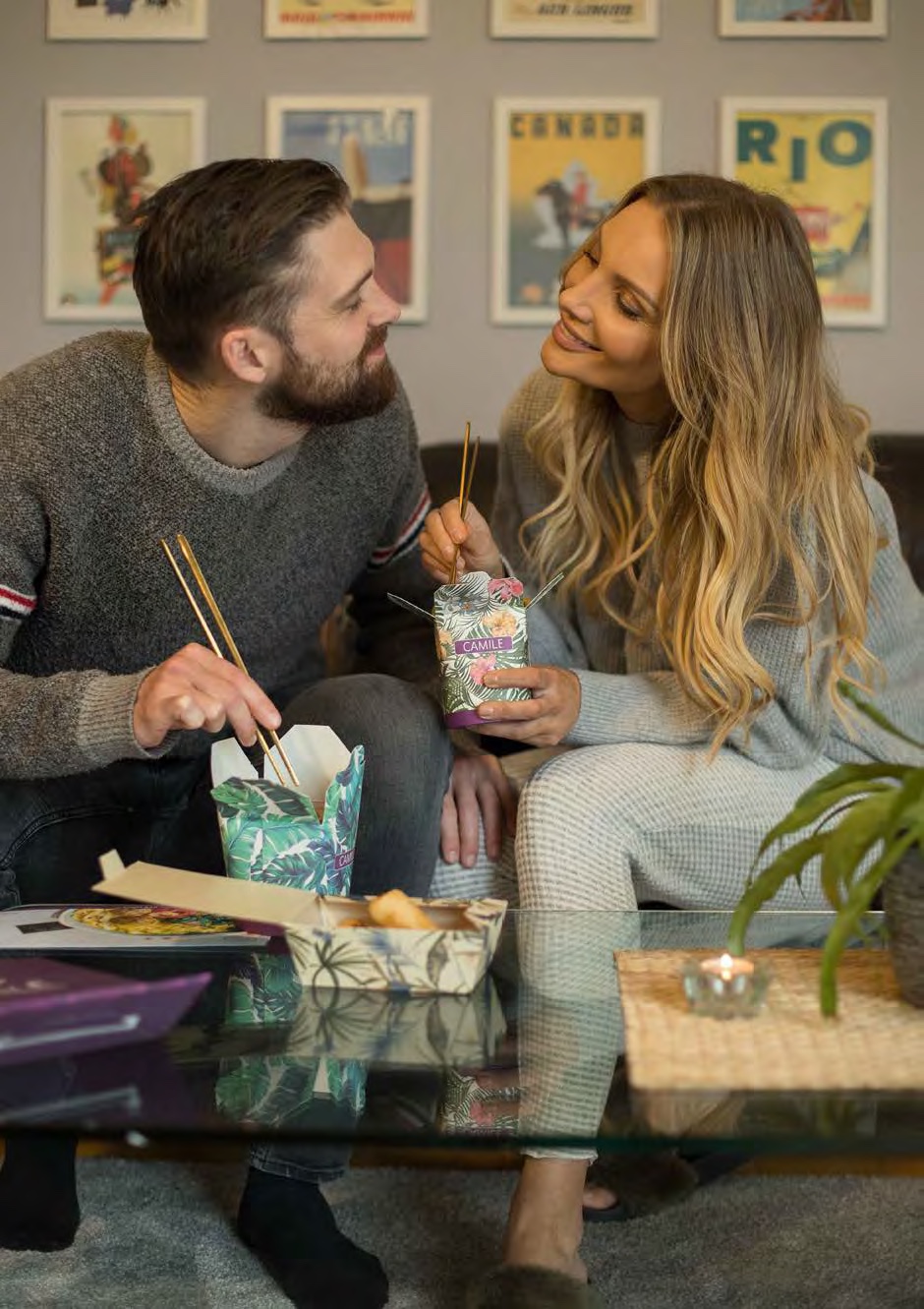 Market research on the proposed development area.
Assistance with site selection, store design, equipment selection.
6-week fast track franchisee training programme.
Operations manuals.
Pre-opening staff recruitment and training.
Assistance with hygiene and health and safety registration.
Assistance with business plans.
Lifetime Support
Ongoing communications with the Camile community.
Central purchasing – food, consumables, uniforms etc.
Marketing and advertising support
Website and online advertising
Facebook, Instagram and Twitter pages
Leaflet distribution
Product and concept development
Post-opening hand holding and training
Lifetime training, assessment and support
Regular local and national meetings
Franchisee Characteristics
Minimum personal investment £100k (total £200k+)
Hands-on operators who are keen to grow
Relevant management experience
At Camile Thai, prospective franchisees will find the opportunity to join a unique thriving food delivery brand with solid support in a booming market, and an incredible opportunity for growth. Contact us today for more information.