Care Needs - Home Care Franchise
With our business model, you can start up and grow your business with confidence.
Finance requirements

Franchise Fee: £25,000 + VAT
Minimum Investment: £25,000

Available areas

UK
Profile

CARE NEEDS franchises available in the UK
ABOUT THE COMPANY
Established in 2001, mother and daughter Brenda and Lucy founded Care Needs to meet the growing requirement for compassionate home care and support. Brenda and Lucy combined their diverse skills and experience to build Care Needs from the ground up and make family values the foundation of their service. This passion continues today under the leadership of Lucy and as a legacy to her mum.
From the start, Care Needs has put people at the forefront of everything it does.
This is reflected in our commitment to enhancing and empowering our Service Users' lives whilst providing fulfilling careers for our dedicated team of trusted, supportive care experts. Driven by a passion for making a difference, we are proud to lead the sector by championing innovative and flexible services.
Care Needs is committed to positive change by continually evolving and offering forward-thinking solutions that meet our Service Users' changing individual requirements. We offer specialist care, companionship services and support work. We appreciate the importance of empowering and enhancing the lives of those in need of care. This is why our friendly, highly skilled team are always on hand to ensure our Service Users are seen, heard, valued and respected.

WHY CHOOSE CARE NEEDS?
Care Needs is a family-owned company with 20+ years of care experience. With our business model, you can start up and grow your business with confidence.
Care Needs has developed a trusted brand and reputation with a 100% 'Good' rating with the Care Quality Commission. We have established and nurtured long-standing relationships with both local area authorities and the NHS, with whom we have a reputation for our best practice approach.
Our Stockport-based franchise support team provide the expertise dedicated to making your Care Needs franchise business successful. Our approach is a collaborative partnership, where we will provide you with ongoing support, training and evaluation.
WHAT DOES CARE NEEDS DO?
Care Needs is a care sector leader dedicated to delivering outstanding, effective care focused on the Service User whilst being cost-effective.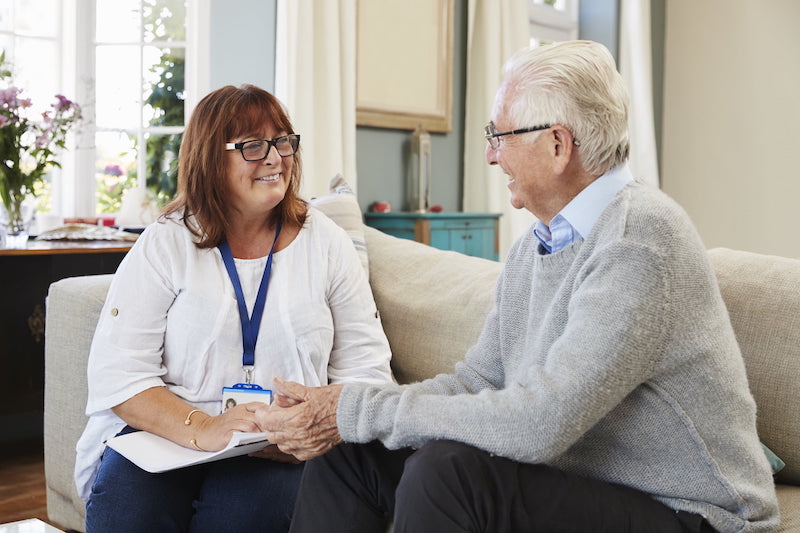 Care Needs has developed an unrivalled reputation. We combine a values-led approach with forward-thinking initiatives that put Service Users at the heart of everything we do. This is reflected by both our CQC rating and reputation.
We are passionate about improving the care sector, and we dedicate ourselves to working with those who share that enthusiasm. As a result, we have assembled an outstanding team who, in turn, do their very best for our Service Users.
Put simply: Care Needs is trusted.
BENEFITS
We will help you with your business planning & set-up, including financial projections, registration with the CQC, recruitment, as well as networking and business introductions.
Our new franchisees will receive initial training focused on ensuring you have the knowledge and confidence to set up and run your business. We will give you invaluable insight and understanding of the care sector in which you will be operating. This training is for two weeks and maybe undertaken at our Stockport support centre or a location that works for you.
We recognize that managing relationships with your key stakeholders is essential, and we will provide the support and guidance you need to build local brand awareness. We will give you the tools to build these relationships, including marketing collateral, uniforms, hosted email accounts, stationery packs and much more.
All our franchisees get state-of-the-art cloud-based systems set up and a franchise portal to provide support, ongoing monitoring and access to documents, focus topics, etc.
We provide ongoing operations and business development support to our franchisees through our dedicated Care Needs franchise manager and team, roster system, invoicing and payroll services.
FRANCHISEE REQUIREMENTS
We are looking for ambitious, proactive, passionate, and empathetic partners who care about the Care Sector. Knowledge and experience of the sector are ideal but is not essential.
You must demonstrate an understanding of what it takes to build a business that reflects the reputation and ethos of Care Needs.
You should have the financial capability to launch and grow your Care Needs franchise. A partner will have to manage recruitment, training and the Carers' motivation to deliver our holistic care provision for Service Users. High ethical standards are fundamental.
We expect all our partners to have a reputation for honesty in their business dealings while being aligned to our system and approach to our Service Users, thus maintaining the Care Needs reputation.