Chicken Cottage Franchise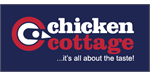 Chicken Cottage - Fast Food Franchise
Start up your own store as part of the global Chicken Cottage franchise network!
Finance requirements

Franchise Fee: £15,000 - £30,000
Liquid Capital: £100,000
Total Investment: £180,000 - £300,000
Minimum Investment: £180,000

Available areas

UK
Profile
Chicken Cottage Franchises Are Opening Across The UK & Beyond
This is your chance to start up your own store as part of the global Chicken Cottage franchise network!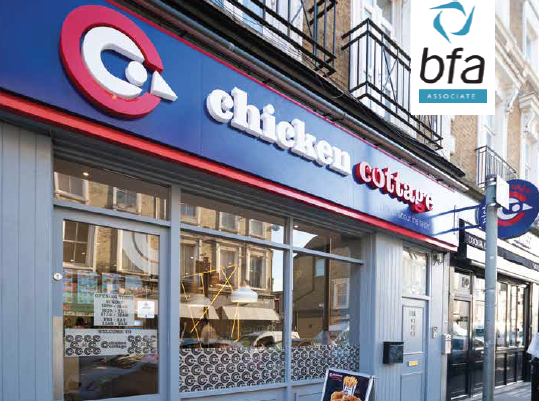 The first-ever Chicken Cottage opened in Wembley, London, back in 1994. Since then, we have enjoyed tremendous success and expanded to over 100 stores worldwide across ten different countries!
Spread out we may be, but we maintain the highest standards by having our head office and international distribution centre in the same place in Croydon, London. This means we have a robust and reliable supply chain and a single point from where we can handle all elements of our franchise network.
We are also undergoing a business enhancement programme so that every one of our franchise partners is in line with our sleek, vibrant store design.
We have designed our menu around the wide range of tastes that people have, so there is something for everyone in our stores. We are proud of our unique flavours and our genuine east-meets-west fusion using only 100% muscle Halal chicken.
'It's all about The Taste!'
Why Choose Chicken Cottage
From day one, you as a Chicken Cottage franchise partner will be allocated a Business Development Manager to be at your side through the planning, building and opening of your very own store.
In the run-up to the opening, you will have a Franchise Support Coach to provide you with on-hand training. After you open, consistent and ongoing support is provided as and when required.
You will find yourself the boss of your business, but you will never be alone as you have the full support and the brand recognition of the Chicken Cottage franchise behind you every step of the way.
In terms of setting up, little is required of new franchisees as Chicken Cottage is a business ready to go in any suitable location where we open a new store. We help you make your store 'customer-ready' from the moment you open your doors for the first time.
What Does Chicken Cottage Do?
People want to eat out – especially as the lockdown comes to an end and we can see our friends and family again – but economically. Chicken Cottage fits the bill!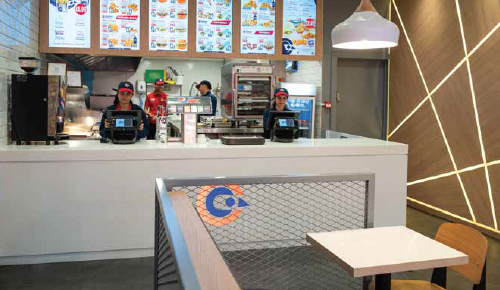 Through ongoing research, development and marketing, Chicken Cottage stays on top of trends and demands from our loyal customers and finds ways to attract new trade.
By constantly anticipating the new directions of an evolving society, we make sure we are always ahead of the curve. It allows us – and you – to reap the rewards of our continued growth and success.
We have also partnered up with industry-leading delivery companies, thus providing further revenue streams for all franchise partners.
"If you are hard working and want to be your own boss then you will be a great success."
- Muhammad Ali, franchise owner
Franchise Benefits
Full support and training from day one, through the opening of your store and beyond
Supply chain network alongside the Chicken Cottage international distribution centre so you can be assured of the finest ingredients and the highest standards. Regular inspections make sure these standards are maintained
Strong marketing – we know both your success and our own are entwined
Regular 'Franchise Forums' with a range of guest speakers touching on a variety of topics
Award-winning Senior Management runs the whole network smoothly to optimise your chance at success
Minimum of 4 weeks in-store training. One day at the franchise support centre. Full administrative support
"I can call it a very successful 13 years."
- Khalid Daulatzai, franchise owner
Franchisee Requirements
No prior experience required
Dedicated and committed to making a success of what will be your business
Willing to lead from the front
While you are the manager, we expect new franchisees to be heavily involved in their store. It's hard work, but the store will have a much better shot at success if the manager is on the frontline working with their staff and for the customers
Financial Requirements
Franchise Fee: £15,000 - £30,000 for ten years
Minimum Liquid Capital: £100,000
Net Worth Required: £350,000
Total Investment: £180,000 - £300,000
Financing assistance available via third party