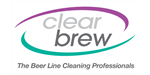 Clear Brew - Beer Line Cleaning Franchise
Regular dedicated professional beer line cleaning service.
 Watch Video
Finance requirements

Franchise Fee: £17,500 + VAT

Available areas

Opportunities are available all over the UK
Profile
Professionally cleaning beer lines since 2006
Our tried and tested methods, along with our own unique portable, water-fed mixing units, market-leading chemicals and industry tested inhibitors, mean that our eco-led fully managed repeat line cleaning service reduces costs, cuts waste, minimises risk, maintains and in most cases, improves draught beer line quality. With no upfront costs and seeking no contracts, Clear Brew becomes a vital repeat service that are customers come to rely on and are happy to endorse.
Our Current Franchisees
We have a nationwide network of highly trained franchised owner / operators who really care passionately about what they do by providing a transparent service that really adds value to any operator in today's licensed sector. We have just welcomed our 41st franchisee, and with 2019 set to be our best year yet, there really has never been a better to time to get involved!
The Franchise Package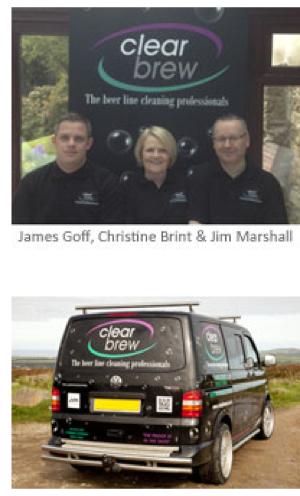 Clear Brew are looking to continue to expand nationwide and are seeking highly motivated individuals who are enthusiastic, good communicators and have a desire to succeed.
By choosing Clear Brew Ltd, you can become your own boss, running a highly successful franchise with your own huge, protected territory, a training package, a full equipment pack, marketing launch and full on-going support.
This really is a golden opportunity with a complete package at only £17,500 + VAT.
You can run your business from home and enjoy benefits such as low overheads, an excellent daily cash flow, high profit margins and massive growth potential. The franchise offers a vital repeat service to your customers, regardless of the state of the economy.
Further to this we are now proud to have become members of the Approved Franchise Association, which has adopted the Code of Ethics for Franchising from the European Franchise Federation.
By becoming members of the AFA, and as franchisors, we must continue to satisfy certain criteria: making sure that our business is and continues to be sustainable, ethical and shared.
Videos
Watch this video to find out more about Clear Brew.
Testimonials
"Having had a bad year of weather which subsequently slowed my previous gardening business down I was looking for an extension to my portfolio that I could rely on to gain a regular income and not have to heavily rely on the weather. After meeting Steve and being impressed with the Clear Brew c...
"I was looking to improve my work life balance; as a retail area manager I was working 24/7 and was a slave to the 'Blackberry and emails'. I realised to achieve the change I needed I would need to be self employed, so had been looking at potential franchises on and off for 2 or 3 years. Clear Br...
News
08 February 2019

Buying a low cost franchise is a great option for those who may have dreams of owing their own business but have smaller pockets from which to invest. Generally, low cost opportunities are those whose cash requirements range from less than £20,000. Once you determine what you can afford, you can beg...
24 July 2018

The Uk's leading independent beer line cleaning company, Clear Brew, is well on its way to achieving complete National coverage after signing its 41st Franchisee. Neil Hickton has secured the Leicestershire and Rutland region and having completed his training during a residential course in sunny C...