Concept Building Solutions Franchise
Concept Building Solutions - Insurance Claims Management Franchise
Project manage property insurance claims for accidents such as fires, floods, storm damage and other similar incidents.
 Watch Video
Finance requirements

Franchise Fee: £32,995 + VAT
Minimum Investment: £32,995

Available areas

Opportunities are available throughout the UK.
Profile

Covid-19 hasn't dampened our spirit!
Our Concept franchisees can be classed as key workers! We are one of the few franchise opportunities available right now barely affected by the current economic crisis.
Do you want a successful career helping people get the justice they deserve?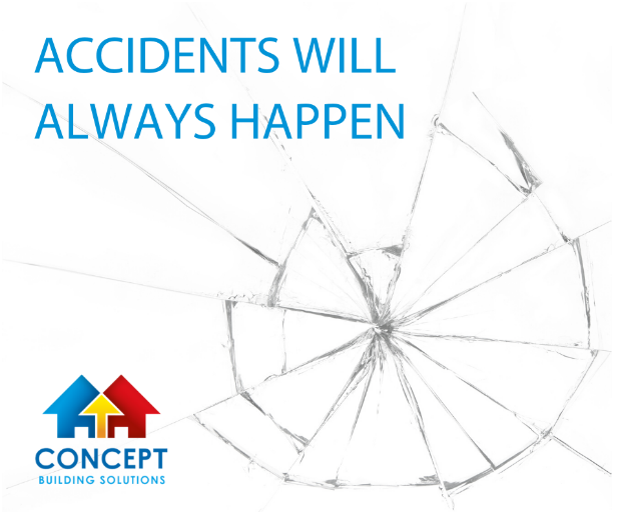 Concept Building Solutions is an opportunity that gives you the ability to run your own successful business whilst helping your community get the most out of their insurance claims.
We help individuals and businesses restore their homes and premises to their former glory after disaster strikes.
In today's current climate, more and more people are making claims whilst working from home, so you can be safe in the knowledge that this franchise is recession proof. And with almost 2 decades of experience in our training and support, by following our business plan you will be well on the way to making a six-figure salary within three years.
What we do…
Concept are all about ensuring justice for the homeowner.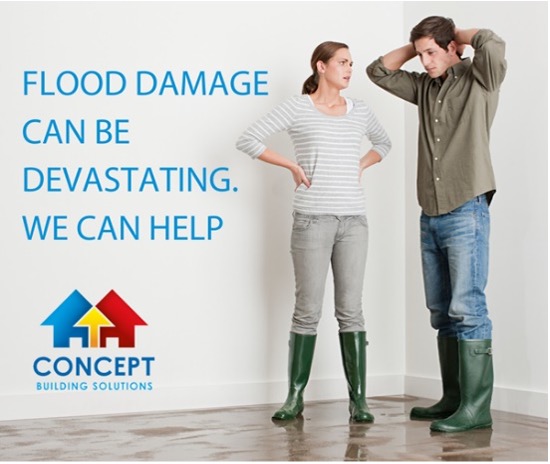 We support the homeowner in their time of need, ensuring they receive a fair outcome from their insurance provider. In today's world, people often take out insurance policies to protect their homes from potential disasters in the hope that if the unthinkable should happen they are covered. Not all homeowners get around to reading the full policy before signing up to it and quite often find themselves in a situation they didn't expect. That's where Concept come in…
We can ensure homeowners get everything they should out of their policy and handle all the hard work and jargon so they don't have to. We then go on to manage the repair work, giving the homeowner peace of mind that it is being carried out efficiently. This service is free to the homeowner - we are there to ensure they rest easy knowing the home they love will be restored to its pre-loss condition as soon as possible, without having the pressure of dealing with the insurance company and building works.
Why we do it…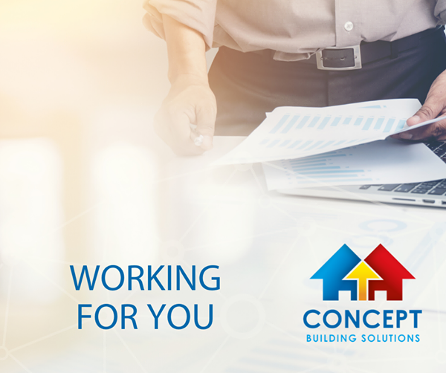 Our mission is 'To best serve policyholders in their time of need through exemplary customer service and high-quality workmanship'.
Concept strongly believe there isn't enough support out there for homeowners at the point of claim, meaning that in the past vulnerable people have been taken advantage of or not understood fully the deal they have been offered because there was no one there to tell them otherwise. Concept provide that expert experience to help people wade through the stress, jargon and mounds of paperwork so they are able to carry on with their busy lives, trusting that we will get it done right and get them what is fair and just.
Who are we looking for?
Be part of the solution – start a franchise!
There is no experience required in building repair or insurance claims. Our franchisees come from many different backgrounds, from accountants to the automotive industry. It's the below key qualities which will make you the ideal person to be triumphant in this industry and make a success of your new franchise business:-
Be professional and focused
The desire for a flexible work/life balance
A hard-working ethos
A passion for helping people
Likeable and trustworthy
An ability to project manage
Be driven and enthusiastic
An ability to follow a business model precisely
A strong desire for growth and success
For people who are looking for flexibility in their career, to spend more of their time with their family and doing the things they love, you can certainly be the master of your own destiny with Concept.
How you will be supported…
Our Concept franchisees receive some of the best training in the industry from the team at our headquarters. With combined experience reaching almost 2 decades under their belts, as well as the team of dedicated support staff, we are with you on every step of your journey. The successful franchisees on board are no exception to this, they are happy to mentor any new starter that joins our network and share their wisdom and methods - we can assure you that you will be in very good hands.
We want to set you up for success and help you on your way to making that 6 figure salary you always dreamed of.
Sabrina Socrates, Franchise Support Manager says:
"We look to recruit franchisees for the long term and as we assist them in creating a successful business and by doing so our reputation soars too. We give our franchisees everything they need to build a strong and lucrative business and we are there to give a helping hand at every turn."
You can expect profits of…

What you get for £32,995(+VAT)…
To kick start your career in this recession proof industry we have compiled a franchise package with a recipe to succeed. Alongside our 2 decades of industry experience and unrivalled on-going training and support, our proven franchise method will have you on the way to earning a six figure salary in no time:
A comprehensive 2 week training programme
A 6 week follow on support package know as our Launch Establishment Action Programme to help you make the most out of your training
6 months of mentor support with a current franchisee who has a wealth of knowledge in insurance and property repair to show you the ropes
Advice, guidance and support across the franchise network including support and conference meetings with Head Office key support managers
A 50% Contribution to Local Business Networking Group subscription fees
A 6 month subsidised management service fee structure
A complete in-house claim management system for scheduling and managing every aspect of a claim
Pre-funded FCA AR application process
A multiple item equipment package
A library of promotional materials
A 3 month social media package, provided by 3rd party specialist
A stationary pack and online stationery portal
All franchisees trade from a dedicated territory exclusive to them for all directly advertised work. After an in-depth training course, franchisees are ready to hit the ground running from day one.
Why you should choose us…
If you have what it takes to be a front-line worker, as well as the passion for justice and helping people then this could be the business for you. If you are professional, driven and have the motivation and desire to build a successful business, then we hope you'll want to take a closer look at this opportunity because it could be the perfect fit for you.
Here's one final word from our franchisee Simon Reed and we look forward to hearing from you:
"The on-boarding process at Concept is very straightforward and a week in the classroom combined with a week in the field with an experienced mentor gives you all the learning, tools and support you need to get started. Even now two years down the line advice is there to help me when I need it.
What gets me out of bed in the morning? – being your own boss, making a difference to people's lives, different projects and support when you need it."
Simon Reed, Concept Franchisee
Concept Building Solutions are proud members of 
the Quality Franchise Association and to have been 
selected for the 3rd year running as a top 100 elite franchise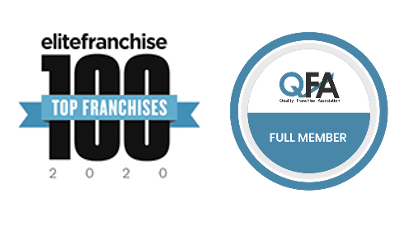 Videos
Alan Howell chats to Tino about Concept Building Solutions

<iframe width="560" height="315" src="https://www.youtube.com/embed/n8XlXBZPyPE" frameborder="0" allowfullscreen="" />
Testimonials
Mark Goldsack is a new addition to the Concept Building Solutions franchise network but he has not let grass grow under his feet.  Concept, the highly successful franchise based on providing building claim management services to domestic policy holders has recently benefitted from one of its ...
News
01 June 2017

Due to the continued success of our franchise network we need to recruit new professional members quickly over the coming summer months to meet business demands. We have steadily grown over the last 15 years developing a network of claims managers; in fact we are having one of our best ...
04 April 2014

We met with Andy Walmsley, Group Operations Director at Concept Building Solutions, to see what's new at Concept and why they have recently increased the price of their franchise. Concept Building Solutions is a franchise Network of over 160 territories each specialising ...