Conservatory Valet Franchise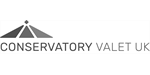 Conservatory Valet - Specialist Conservatory Valet Franchise
If you love working with your hands and enjoy quick results, then maybe the Conservatory Valet UK franchise is right for you?
 Watch Video
Finance requirements

Minimum Investment: £11,150

Available areas

UK
Profile
Welcome to Conservatory Valet UK. We're a specialist conservatory valet business which has been operating for nearly 15 years within the South East of the UK. Conservatory Valet UK offer a comprehensive conservatory valeting and maintenance service that includes: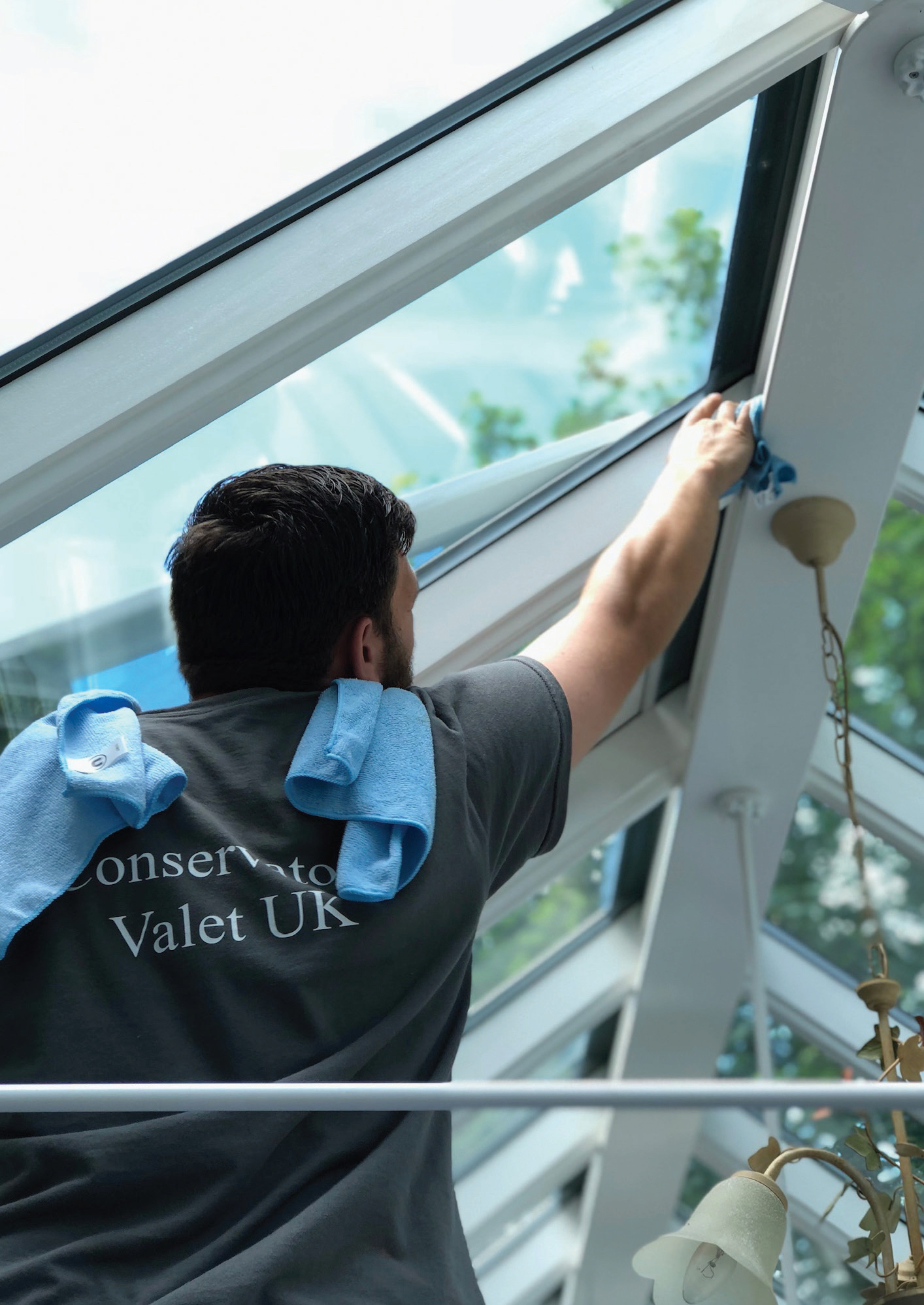 External conservatory valet
Internal conservatory valet
Conservatory minor repairs
Property roof valet
Window and door valeting servicing
Solar panel valeting
We're experts in valeting conservatories so they look like new, and we've decided to share that knowledge with our own network of franchisees. That's why we've just launched the Conservatory Valet UK franchise opportunity, which brings our unique services to every home in the UK.
Conservatory cleaning is a specialist service that takes time to learn. We've built up years of expertise providing a high-quality service to many customers. It's this knowledge that customers look to when it comes to cleaning and maintaining their conservatories.
Now that we've conquered our home territory, we're now looking for motivated people who can share our passion and want to build up a long-term business that will be both rewarding and profitable.
UK Conservatory Market
Conservatories are big business, and its estimated that around 18% of the UK's 27 million households have a conservatory. The average value of a new conservatory is around £12,000, so you can see why it's important to look after the one you have!
Conservatories require a methodical clean, which takes into accounts its size and its structure. And working safely means that you get results without any damage to yourself or the conservatory.
Combined with windows, the total value of the UK market is well into the billions, which means franchisees can work in an industry where the limits to their income is set only by how hard they want to work.
Why Join Conservatory Valet UK?
We're a successful growing business operating in a very lucrative market. The conservatory sector has millions of properties (that includes windows), and all of them will require a return visit. This means you can build a long-term customer base that you see again and again.
By working with us, you'll be providing a service that every home and business wants, with the added bonus of being one of the few conservatory valet specialists' in your area. We'll also provide training on basic conservatory repairs, which will give you an additional income stream.
There's lots of reasons to join us, and establishing your own lucrative business is the biggest reason.
Our Franchise Package
Initial Franchise Training (up to 10 days) - covering all aspects the franchise training.
Pre-Opening Support – for one day covering all aspects of pre-start activity.
On-site Support for opening (up to two days).
Full setup kit and equipment plus initial business advertising.
Marketing & promotional materials.
Conservatory Valet UK email and full listing on the company website and access to the Valet Info App.
Operations Manual - we will use it to train you as well as provide an electronic copy for you to use on a day to day basis. This will also be backed up with the Conservatory Valet APP, and includes video footage.
An Exclusive Territory - we recognise that franchisees need large territories to exploit the business opportunity, so our typical franchise area is around the size of a county. Large cities will be split into multiple territories.
Our franchise model has been designed for an owner operator franchisee who will manage the business on a local basis. Each franchisee will have an assistant (who will be a sub-contractor) to support them in the delivery of the service.
Ongoing Franchise Support
Our support is built into every stage of your investment, from the moment we first meet to the point where you are opening your doors to your first customers. This support is vital to your success, and includes:
Ongoing help and advice on all aspects of your Conservatory Valet UK franchise.
A comprehensive training programme that equips you with the rights skills.
Ongoing field visits to help you run your franchise successfully.
New ideas for improving the range of services we offer.
Refresher training for you and your staff, as and when you require it.
Operational advice to ensure maximum profitability.
Ongoing marketing campaigns to get your maximum publicity to generate enquiries and sales.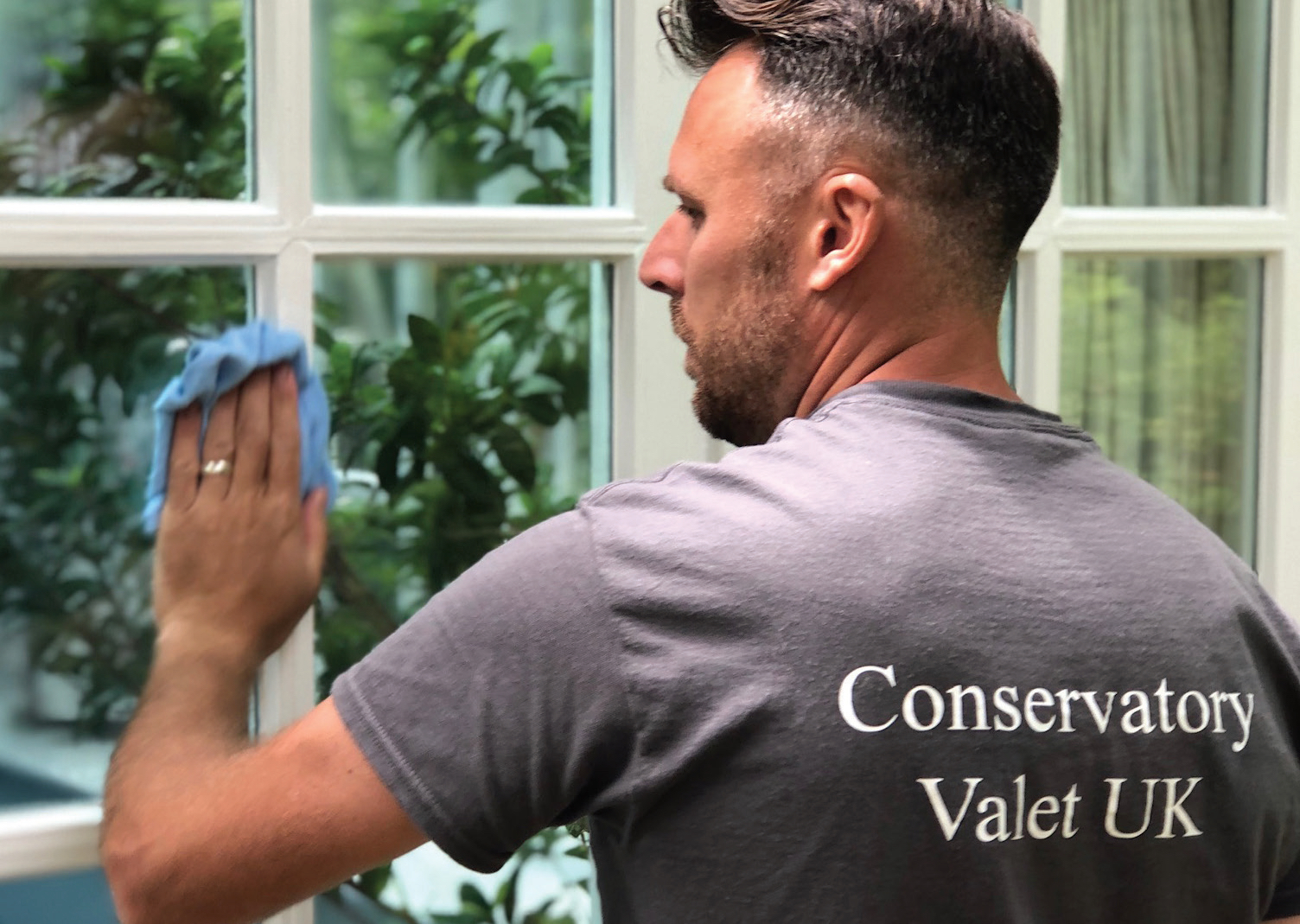 Franchisee Income Projections
We've developed franchise forecasts that will detail everything you need to know about the Conservatory Valet UK business. They illustrate the income and profit potential of a typical franchise outlet. We will provide you more in-depth information when we get a chance to talk to you, but here's a flavour of what to expect:
Year 1
Turnover - £60K
Profit – Approx £25K
Year 2
Turnover - £75K
Profit – Approx £27K
Year 3
Turnover - £85K
Profit – Approx £45K
Who Do We Want?
We want people who can be just as passionate as we are when it comes to conservatory cleaning. Every time we do a job, we approach it with the same dedication and commitment. We want fantastic results, so that customers use us again and recommend us to family and friends.
Our primary objective is to always leave the customer satisfied and raving about how clean their conservatory looks. That's why we need franchisees who can buy into this ethos and want to build a strong local business with continuous local demand.
Ok, What's the Next Step?
We will only offer you the chance to become one of our franchisees if we think you have what it takes to succeed contact us today. Once we receive your enquiry, we can then progress your franchise application to the next stage. We would love to hear from you!