Countrywide Grounds Maintenance Franchise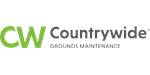 Countrywide Grounds Maintenance - Commercial Services Franchise
Enjoy virtually unlimited growth potential within your territory with this grounds maintenance franchise. Only a handful of areas available.
Finance requirements

Franchise Fee: £44,950 + VAT
Minimum Investment: £44,950

Available areas

UK
Profile
A Cut Above The Rest. Countrywide Grounds Maintenance Is A Truly Exceptional Franchise Opportunity
With over 49 franchised outlets and franchisees employing over 600 staff, Countrywide Grounds Maintenance has a multimillion-pound turnover maintaining 12,000 sites across the UK, ranging in contract value from £500 to over £1,000,000 per year.
Are you a Countrywide Grounds Person?
Countrywide carefully selects franchisees to maintain outstanding brand reputation and ensuring a mutually successful future for both parties. Whether it be creating business relationships, motivating your staff or retaining valued customers, we're looking for personable individuals with strong leadership qualities.
This isn't for anyone, we want to speak to serious franchise prospects considering a serious business opportunity.
About Countrywide Grounds Maintenance
Countrywide Grounds Maintenance provides an extensive range of all-year-round grounds maintenance services to the commercial sector including; grass cutting, sports pitch marking, pruning, hedge cutting, road sweeping, litter & leaf clearance, hard & soft landscaping, fencing, turfing, gritting, snow clearance and tree surgery.
With large exclusive franchise territories, an impressive blue-chip customer base, extensive national accounts and very low market penetration, each Countrywide Grounds Maintenance franchisee has virtually unlimited growth potential within their territory.
Countrywide's customer list reads like the Who's Who of the business world with numerous national account contracts and a wide variety of blue-chip clients ranging across the business spectrum including customers such as supermarket chains, schools & colleges, business parks, hospitals, airports, housing associations, offices, retail parks, theme parks, sports grounds, motorway services and heritage sites.
Accordingly, Countrywide franchisees are building high revenue businesses, with turnovers in excess of £1,000,000, ensuring strong financial security for their future.
Countrywide is widely recognized for its excellent initial and ongoing support and training. New franchisees benefit from 3 weeks initial training at Head Office and on-territory, they also spend time shadowing existing franchisees to fully understand the business. New franchisees also benefit from an initial Head Office marketing launch and ongoing Head Office telesales and tendering support, with the vast majority of contracts being sourced through head office on behalf of the franchisees.
Limited Availability
Due to Countrywide's phenomenal success over the last 30 years there are only a handful of virgin territories available. There are resales where franchisees are looking to retire.
Please request information for more details of opportunities near you.
A Neighbourly Group Business
When you invest in Countrywide Grounds Maintenance, you become a part of one of the largest franchise groups in the world. With a network of nearly 3,500 business owners worldwide Neighbourly is the go to for service franchises. Being a Neighbourly Brand, you can be safe in the knowledge that you'll be benefiting from expert training, proven systems, and dedicated franchise support.
Costs
The cost of Countrywide's franchise package for a new territory is £44,950 + vat.
Included within this franchise package is everything you need to get you started running your own business, including training, equipment, manuals, software, uniforms, stationary, and much more.
Countrywide Grounds Maintenance also has an excellent relationship with the franchising banks who can offer financial support of up to 70% of the start-up costs, should you require any financial assistance.