Floral Impression Franchise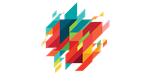 Floral Impression - Monthly Flower Rental Franchise
A small investment, lifestyle business that generates residual monthly income with exciting return on investment
Finance requirements

Total Investment: Available on request

Available areas

UK
Profile

Floral Impression is changing the way flowers are enjoyed both at home and at work.
Why Join Floral Impression?
Our simple business model is designed to help franchisees build a profitable lifestyle business quickly that fits around you.
All good businesses are simple. This is why a Floral Impression franchise is an affordable business opportunity, that offers great return on investment and support to build a strong residual monthly income business within a short period of time.
Contact us to learn more about our flexible franchise options.

About Us
As a franchise owner you will operate a van-based business within your exclusive territory. Previous sales or floristry experience is not required to make a success of your franchise, because we will provide all the necessary operational and technical support that you need from day one.
We deliver our life-like floral designs to our customers every month, keeping their business refreshed with an injection of colour. We are the vibrant, sustainable alternative to cut fresh flowers - at a fraction of the price.
Floral Impression is growing rapidly and may have a franchise opportunity available in your area.
Request more information today and join our growing team.