Go Direct Lettings Franchise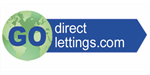 Go Direct Lettings - Property Franchise
There has never been a better time to start a property rental business and with a Go Direct Lettings franchise
 Watch Video
Finance requirements

Total Investment: £10,000

Available areas

Areas available all over the UK
Profile

Become your own BOSS by joining the "Rental Revolution"
There has never been a better time to start a property rental business and with a Go Direct Lettings franchise you have success just waiting for you.
About Go Direct Lettings
Go Direct Lettings founders have been in the business for over 25 years and have in that time developed a wealth of experience in all aspects of residential property management, lettings and property portfolio growth.
We have on the back of this experience developed the franchise business model to offer like-minded people the opportunity of our experience and enter this lucrative rental market place, and take advantage of the many income streams available to them.
The UK rental market (PRS) private rental sector is growing year-on-year and since 2009 when it was at 11%, it has grown to what is now about 19% of the housing market and is predicted to grow to in excess of 20% by 2020. This translates into many more properties coming on stream in the next few years, in addition to those 500,000 self-managed who due to developing legislation will be looking to the industry in the near future.

RENTAL IS HERE TO STAY. WHERE ELSE IN BUSINESS CAN YOU GUARANTEE THIS LEVEL OF GROWTH?
With a Go Direct Lettings Franchise we offer:
Comprehensive training and support
The benefit of choosing a Go Direct Lettings franchise is the comprehensive training and support in 'know how' systems, technique and trade secrets that you will receive from day one. We will also support you and be on hand to help 24/7 with any questions or issues you may have throughout your journey with us.
Become part of a network/team
For a franchise to be successful it needs to have been a successful business in the past, it must have good leadership and support behind it which is why we create a team environment here at Go Direct Lettings we are all responsible for each other, our success depends on your success, so you will be able to tap into the wealth of knowledge from our existing franchisees, alongside the support team at head office who are on hand to answer and support any issues you may have 24/7.
Flexible starting Investment Levels
We have a duel entry opportunity with: 'Head for the High Street' or 'Home Start' allowing you the flexibility of choosing your investment level.
Be Part of Our Growth
As a new dynamic developing franchise with national ambition you can grow with the group and not have to play catch up.
Why go the hard way when you can Go Direct
What does it cost?
Depending on your level of investment and ambition, but our entry level cost is £10,000.
We are proud to be associated with Franchise Finance who will be happy to assist with any application for funding you might submit.

What Now
If you are looking for your next opportunity in an growing industry then contact us today for more information and see how we can help you achieve your dream of running your own business.
"In business for yourself but not by yourself"
Videos
Find out more about a Go Direct Lettings Franchise