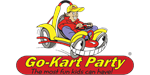 Go-Kart Party - Children's Go-Karting Franchise
Go-Kart Party has the UK'S largest network of mobile go kart business owners and is the UK'S ONLY established, proven go-kart franchise.
 Watch Video
Finance requirements

Franchise Fee: starting from £14,000 + VAT

Available areas

UK
Profile
You've Seen The Rest...
Now Join The Best!
Go-Kart Party is the UK'S largest network of mobile go kart business owners and is the UK'S ONLY go-kart franchise exclusively for children.
Go-Kart Party offers its franchisees full business support from an experienced, dedicated and enthusiastic Head Office team and a network of skilled and practised operators throughout the country.
As a Go-Kart Party franchisee you will not be alone in your business. You will be working from home within your chosen territory, using venues that Go-Kart Party have sourced using their unique, and established, relationships with the country's leading management run leisure centres, local councils and event management agencies.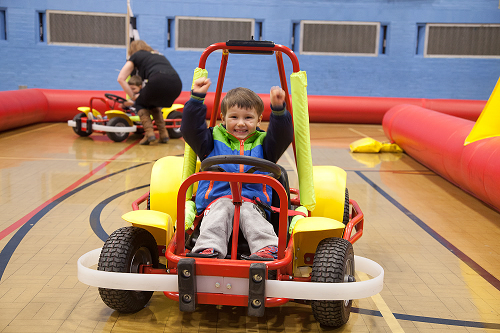 Go Kart Party was established in 2004, and is well respected by leisure industry professionals, event organisers and parents alike.
Every day is a Party day here at Go-Kart Party, but there is more to the Go-Kart Party business than just parties! We operate within Shopping Centres, attend Shows, Fetes, Fairs and Carnivals and we can also provide a Road Safety Awareness programme within schools, as part of their education programme. There is also children's out of school clubs... in fact anywhere there is a gathering of children. Money is earned whilst children and their parents are being entertained!!
A number of Go-Kart Party franchisees have been with us since 2005; as a franchisee you can always rely on the full support and experience from our dedicated team at Head Office and the vast knowledge of our franchisees and will help you to build a successful and profitable business.
We are here to help you every step of the way, from helping you with your business plan, obtaining any funding (if necessary), securing the venues you will use, launching your business including advertising materials and even booking events into your diary so you get off to a Flying Start!
The go-karts are environmentally friendly as they are battery operated with virtually no noise, no pollution or emissions, so we are able to host your parties at indoor venues as well as outdoors. HRH Prince Charles found this out for himself and gave us the Royal 'thumbs up' for doing our part towards helping the environment and rewarded us by inviting us to one of his private personal events!!
The Benefits of Being a Go-Kart Party Franchisee:
Work from your home using the venues we have secured for you, no overheads just pay as you attend.
All year round business indoors and outdoors:
Birthday Parties (September- June)
Outdoor Events (July- August)
Corporate Days (All year round)
The UK'S Biggest Go-Kart Network
The UK'S ONLY Go-Kart Franchise
Van Based – No Storage Required
No experience necessary – Full training provided
Earn money from the parents using the pester power of their children!!
LOW Investment from £14,000 + VAT - all the equipment is owned by you, all you will need to supply is the transport, a van or a trailer
Completely mobile
Part time or full time start up
National and Local website provided
National call centre provided
Low fixed royalty/management fee – we are not percentage based
No stock requirements
Cash rich business
You control your own diary and life
Large protected territories – you will be the only Go Kart Party franchise in your in chosen territory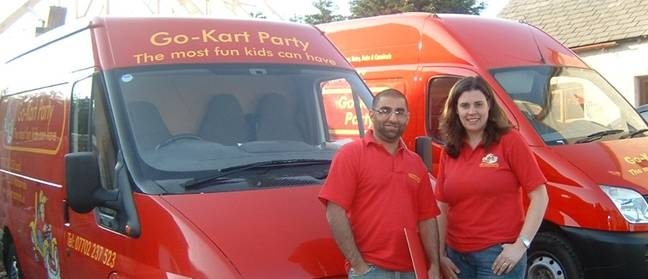 "From day 1 the support has been, and continues to be fantastic, from training days, to the head office team travelling up north for 2 days at launch time, to assist me with venue interviews and operational roll-out. Any new ideas I have, are warmly received and investigated, the Head Office Team are always happy to help and listen to my progress" - Elaine O'Dwyer (Go-Kart Party)
All materials such as your policies and manuals that are required to work within this industry are supplied as part of the franchise fee.
We have employed professionals to prepare our Risk Assessments, Method Statements, Child Protection and Health and Safety Manuals and, most importantly, Go-Kart Party will obtain your DBS clearance, a must to allow you to work with children!
Don't be fooled by companies that will have you to believe that they are able to provide you with enquiries! Our Google topping National website will provide you with your enquiries which will go directly to you by email and our call centre is there to handle all your customers calls when you are busy working.
Test certificates are not required for insurance purposes, we will arrange for your annual ADIPS test on your equipment, which is the only test recognised in the industry. Our unique bespoke Go-Kart Party insurance has been specifically designed especially for Go-Kart Party franchisees and provides you with all the cover that is required.
Any parts or equipment that may be required in the future in order to keep your business running efficiently, can be purchased direct from Go-Kart Party at a reduced rate ensuring that your overheads are kept to a minimum.
The Go-Kart Party Franchise Package Consists of:
4 Electric Go Karts
Track
8 Batteries
Advertising and Printing Material
Training, operations manual and uniform supplied
Venues Secured
Local and National Web Site
Large Protected Territories
Fully PLC included
No franchise fees to pay for 12 months
Available Territories:
Contact us for details.
The Next Steps...
We have so much more to tell you about the Go-Kart Party franchise business but before we do that we would like to talk to you and find out more about you and your suitability for joining our team, so contact us today to find out more.
Videos
Go Kart Party franchisee Claudio Galdes talks us through the buying process and the day-to-day running of his buiness.