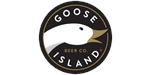 Goose Island - Taproom Franchise
Goose Island endeavours to brew beers worthy of conversations, debates and celebrations.
Finance requirements

Franchise Fee: £50,000-£70,000

Available areas

Uk & Ireland
Profile
 GOOSE ISLAND TAPROOM   

Franchises Available Now

Goose Island endeavours to brew beers worthy of conversations, debates and celebrations – we don't need to be the only beer you drink, we just want to be the best beer you drink.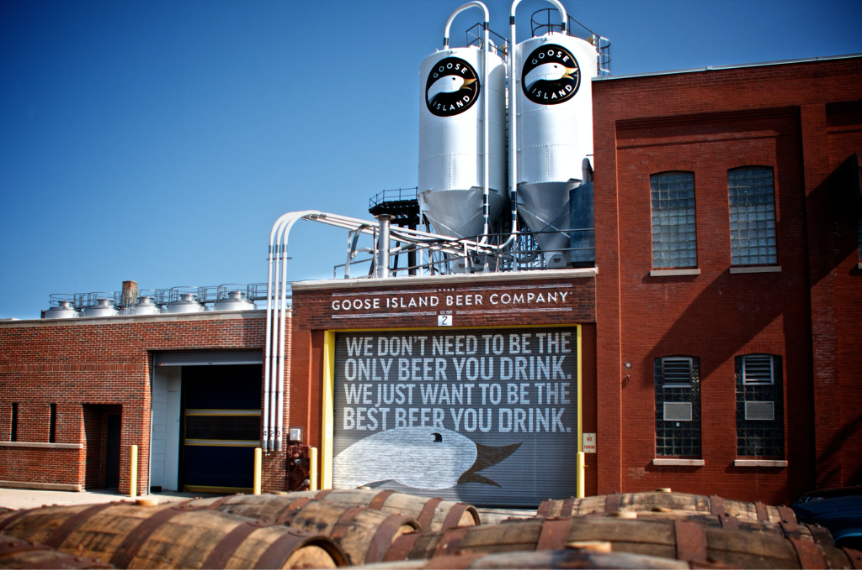 Goose Island - Taproom Franchise
Goose Island's mission is to continue being an innovator and leader in the craft of brewing, and to create beers that define styles, win awards, and captivate the hearts, imagination and palates of beer drinkers.
Our Taprooms are an extension of that mission - aiming to provide best-in-class experiences that allow our consumers to experiment and explore great beer.
ABOUT GOOSE ISLAND
Goose Island brings the storied Chicago brewery to the global stage with a fresh take on the pubs that started it all. We're constantly innovating how we brew and age our beer, because like you, we love discovering a great beer and that mission hasn't changed since John Hall first started Chicago's first craft brewery in 1988.
At Goose Island we serve a variety of our award-winning beers. From the English style bitter that started Goose, all the way down to our innovation lines and seasonal variety, our Taprooms highlight the deep passion and care we invest in our craft.
The design incorporates key elements from Goose Island, from the Vintage Ale Bar that celebrates our unique vintage portfolio to our barrel-inspired room where vessels represent our unique pioneering approach to the craft of beer making, and the care of creativity we bring to every step of the brewing process.
Our Taprooms  are raw and refined, co-existing in an ode to the spectrums of our passion-driven beer-making process and signifying our storied American history and its industrial roots.
WHY CHOOSE GOOSE ISLAND?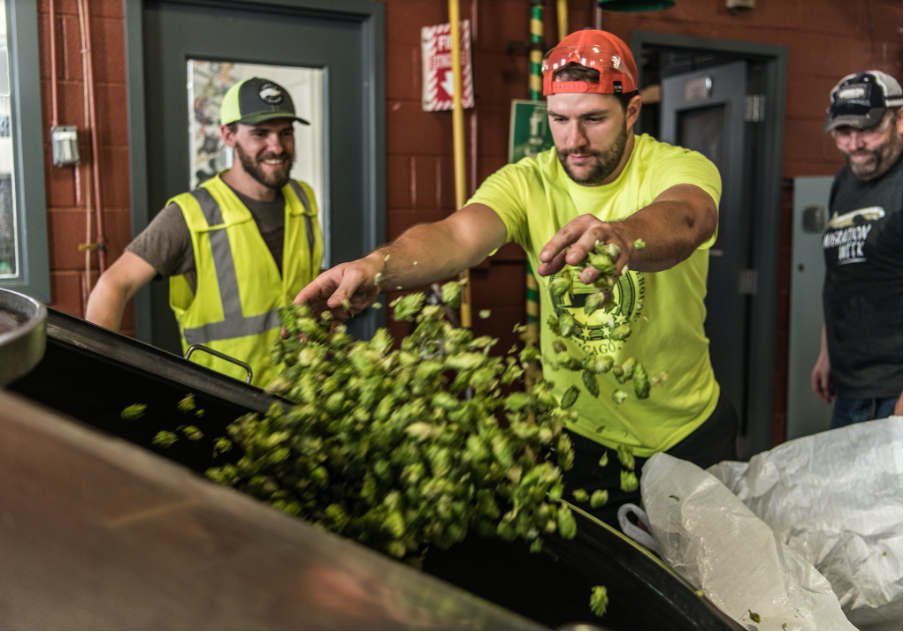 Running your own business is an immensely satisfying and rewarding experience. Doing it as part of a franchise means you have the benefits of being the boss without finding yourself on your own when you require support. However, being part of a franchise under AB-InBev takes all this and pushes it to the next level.
AB-InBev has an enviable track record growing and supporting franchise businesses. Goose Island is one of our leading craft brands, with Goose Island Taproom a proven and successful concept across a variety of markets, including London and Shanghai.
Our team will be invested from Day 1 to help you succeed. We provide support in:
Long-Term Planning
Real Estate, Unit Design
Construction
Training
Marketing
Operations
Purchasing
Logistics
P&L management
Our team visits your bar regularly to offer ongoing support and, most importantly, listen to your feedback so we can develop and improve both your bar and the brand as a whole.
We actively measure franchisee satisfaction, averaging 80%+ globally. Our dedicated team provides you with a best-in-class franchising program. Being the world's leading brewer, we have a strong team of Cicerone®, beer experts, and dispense technicians ready to train your staff.
WHAT DOES GOOSE ISLAND DO?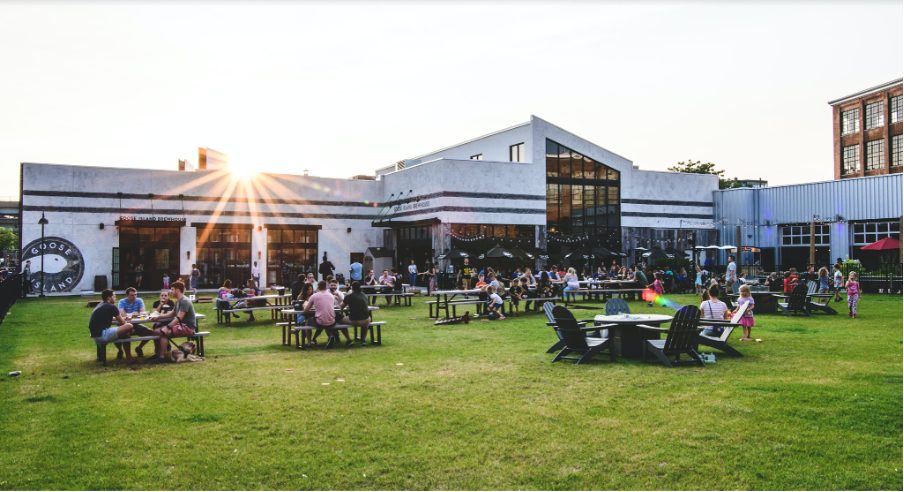 Goose Island is dedicated to putting beer at the centre of everything we do - from design and copywriting, to environmental and events, we aim to provide a best-in-class beer experience for all our consumers.
If the pandemic has demonstrated one thing about human beings, it's how much we live together. We're social beings that crave and thrive on connections. This isn't just through family and loved ones, but friends, colleagues, even acquaintances who you might meet only once but create a memory that stays with you for a lifetime.
Our Taprooms  aren't just a watering hole – they're a place to socialize with friends, relatives, even the person at the table next to yours. We live in the moment, share food and drink, and make ourselves who we are through interactions.
With centuries of brewing history, we've seen countless new friendships, connections, and experiences built on a shared love of beer. Our dream of bringing people together drives everything we do.
BENEFITS
In 2020, AB-InBev spent $6.8B on sales and marketing to promote our brands – including Goose Island – and connect with consumers.
AB-InBev operates over 9,000 retail units globally – spanning formats, geographies, and brands. Our team brings unrivalled global operating experience to your franchise.
AB-InBev is the largest brewer in the world. We are the beer experts, and we share this expertise with your team. In 2020 alone, we won 237 beer awards: 72 gold, 72 silver, and 93 bronze medals at major international competitions.
We bring our customer-oriented innovations to our franchisees. For example, we've custom-built a digital flywheel for our retail business, including capabilities like mobile order & pay, pay at table, loyalty, etc. We have a team in place to continue integrating and improving this digital product.
The driving force behind our culture is our 10 Principles. Each one is built on ownership, informality, honesty, transparency, and meritocracy. We set ourselves ambitious targets, and we never rest on our laurels. We will bring this zero-complacency, high-achievement attitude to your franchise business.
FRANCHISEE REQUIREMENTS
Our ideal franchise partner embeds our culture into everything they do – including demonstrating a culture of ownership, never taking shortcuts, and dreaming big to expand regionally. We are looking for passionate, well-funded entrepreneurs to share our dream of bringing people together for a better world and who possess the following criteria:
Culture Fit: AB-InBev's 10 Principles guide our teams and partners every day. What is your big dream?
Brand Focus: Passionate leadership dedicated to delivering exceptional brand experiences for guests every time.
Proven Experience: Hospitality experience required; franchise experience desirable but not essential.
Infrastructure: Dedicated, experienced management team including support functions either in-house or contracted. Dedicated legal advisor required.
Local Expertise: Knowledge of and experience with local laws, licensing, and real estate.
Financial Health: Strong credit history, access to the necessary capital funds, and a willingness to invest for ten years. Are you ready to be a franchisee?
TERRITORY INFORMATION
Location: Major Cities in the United Kingdom and republic of Ireland
Taproom: Pub concept with an exclusive tap list brewed by London Brewpub Head Brewer, Andrew Walton.
FINANCIAL INFORMAITION
Franchise Fee:
£50,000 for the Taproom format
Liquid Capital:
£350,000 for the Taproom format
(Figuring 50:50 LTV from lending providers - estimation)