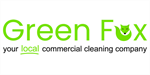 Green Fox - Commercial Cleaning Franchise
The UK market for commercial cleaning is estimated to be £5.6bn annually. Join a franchise with some of lowest royalty fees the sector.
Finance requirements

Franchise Fee: £10,000
Minimum Investment: £15,000

Available areas

UK
Profile
Green Fox Commercial Cleaning franchises available now in the UK
Green Fox Commercial Cleaning franchises are now available in the UK. Find out everything you need to know, including the cost to start this franchise in minutes here!
ABOUT THE COMPANY
At Green Fox, we pride ourselves on having established a reputation for providing an unrivalled and localised commercial cleaning service to businesses of all types and sizes. This regional approach ensures that our franchisees' dedicated cleaning operatives will be there, whatever the weather. This is the heart of what makes Green Fox the success it is today!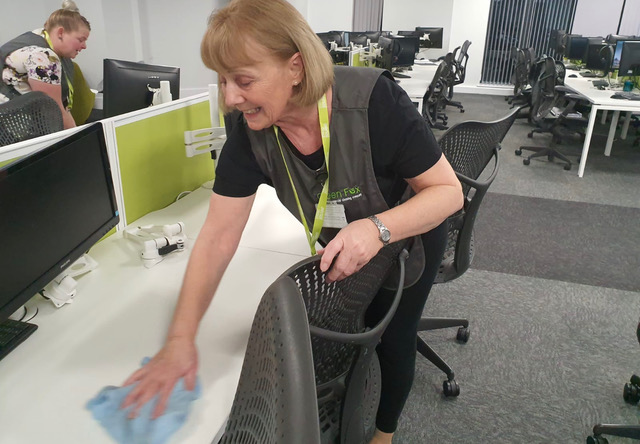 With the company's franchisor being a retired police officer with more than fifteen years' service, our clients' security, as well as the vetting and selection of our cleaners, is second to none.
We've invested in the latest technology – GPS tracking for our employees and the newest cleaning technologies are just two of many things that keep us ahead of the rest in delivering an unrivalled service. On top of this comes the added benefit that being local means we keep our carbon footprint low – a growing concern for many businesses.
Due to the company ethos of providing a local commercial cleaning service, franchisors Paul and Daniel Barrett have decided that now is the time to franchise their proven business model and look forward to sharing their success with others wanting to start their own enterprise in the cleaning sector.
WHY CHOOSE GREEN FOX CLEANING?
The commercial cleaning sector has continued to experience growth throughout the pandemic, with no sign of slowing down. Annual turnover grows year on year, with fantastic client retention and loyalty due to the high service delivery level.
The Green Fox business model is tried and tested, resulting in great conversion rates on quotes submitted. Our monthly royalty fee at just 5% of turnover is one of – if not the – lowest in the sector and well below the industry norm of 8-10%.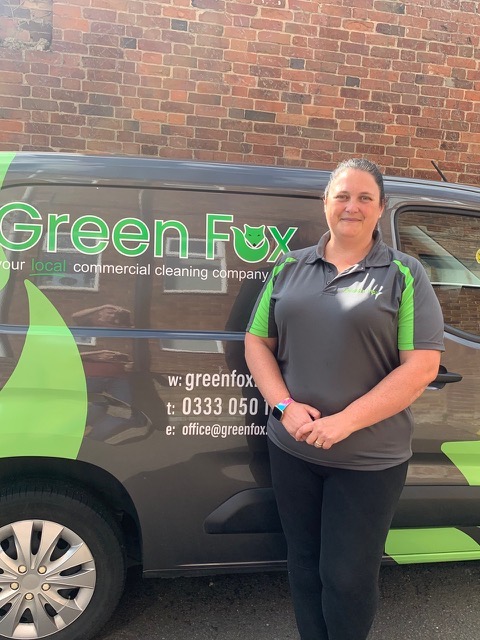 The directors have both been franchisees. In fact, they soon became the fastest growing domestic cleaning franchisees in a national company that had been running for over 20 years! As a result, they understand what is expected of a franchisor.
The UK market for commercial contract cleaning is estimated to be £5.6 billion annually. Cleaning is always a necessity and the potential financial, quality and convenience benefits of outsourced cleaning services continue to provide an attractive proposition for companies, even during periods of economic uncertainty.
Businesses used to select simply the cheapest option, but now the vision of company decision-makers has shifted towards the overall value of the service offered, and the benefits of employing a local cleaning service are obvious. As a result, Green Fox has been awarded numerous contracts where a national commercial cleaning company had been in situ, but there was little or no ongoing support and low customer satisfaction levels.
Green Fox has developed a strong brand identity, a powerful in-house customer relationship management (CRM) system and straightforward, structured processes to generate new business, as well as ensure the smooth running of existing contracts.
WHAT DOES GREEN FOX CLEANING DO?
At Green Fox, we deliver regular commercial cleaning services to all sectors.
We provide a single cleaner to those who require just a couple of visits per week, all the way up to larger clients that have supervisors and cleaning teams attending every day of the week. In addition to regular cleaning, we offer more specialist services such as electrostatic cleaning technology in the case of viral outbreaks.
BENEFITS
Low monthly royalty fee – just 5% of turnover
Exclusive large franchisee territory containing at least 50,000 businesses
Heavily reduced initial franchise fee for next three pilot franchisees – just £10,000 compared to £18,000
Comprehensive training, ensuring total franchisee confidence from day one
Online operations manual, accessible wherever you are
Powerful purpose-built CRM system
Hands on franchisors that want you to succeed – you will have ongoing support available
HR franchisee support team for managing any staff issues that may arise, giving the franchisee full confidence and protection
TESTIMONIAL
"After finishing my career I was looking for a new challenge but wanted the security of an established business with the support in place to help me successfully launch my own business so I chose a Green Fox Franchise. From the initial training to the ongoing support I couldn't have asked for more from Paul and Dan. They have been so supportive, encouraging and have provided me with the confidence and knowledge I needed to progress.
In the first month alone I gained my first 5 new clients, beating other established cleaning companies in the tendering process. Any time I have needed advice regarding the day to day running of the business Paul and Dan have just been a phone call away. Having all of the policies, procedures and IT systems needed already in place also makes such a huge difference. I am so glad I chose Green Fox and am really enjoying running a successful business."
Kerry Rudge – Franchisee (Southampton area)
FINANCIAL INFORMATION
Financial Fee: £10,000 (currently no VAT).
Working Capital: £5,000 - £10,000
Minimum Investment: £15,000