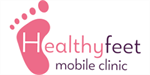 Healthy Feet - Health and Beauty Franchise
This is a unique opportunity as there are no other foot health franchises available in the UK.
 Watch Video
Finance requirements

Franchise Fee: £6,995

Available areas

United Kingdom
Profile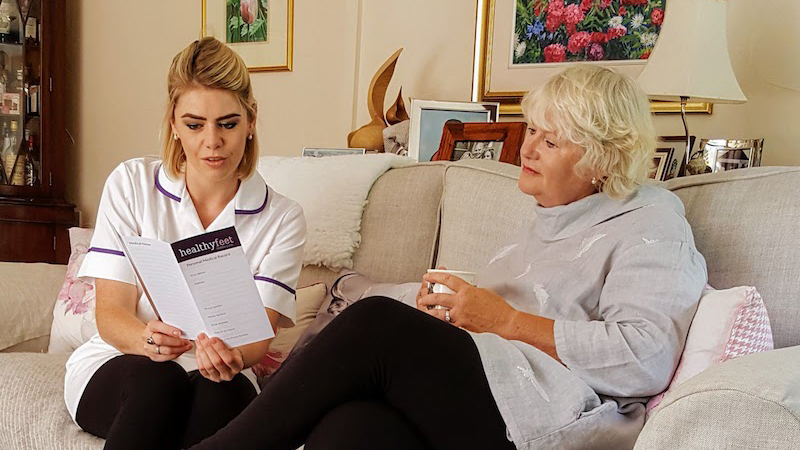 The Award Winning foot care franchise that will give you a better quality of life, with no experience necessary. 
We will fully train you to become a qualified and registered Foot Health Practitioner, caring out routine foot care to people in the comfort of their own home.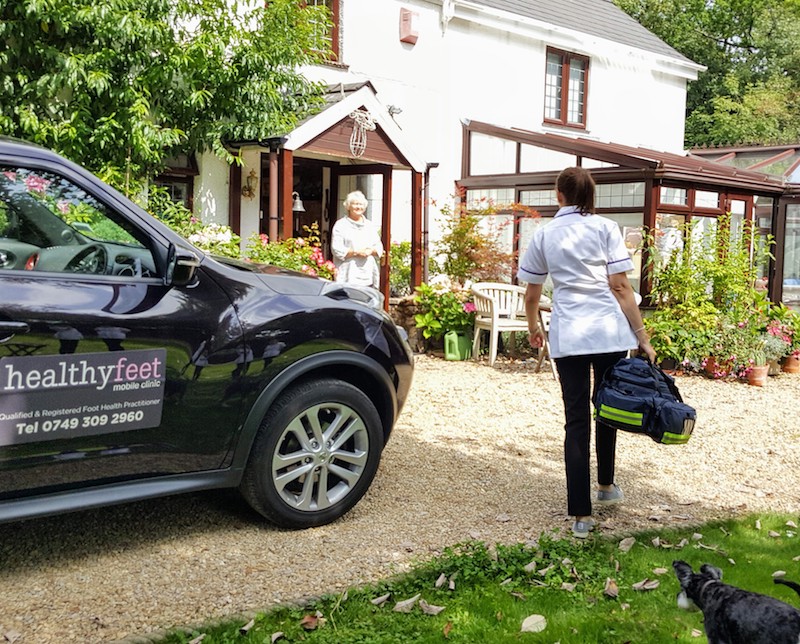 Working part time flexible hours you can achieve a full time wage, allowing you to focus on the important things in life. Whether you have children, a dog that needs walking, hobbies or you would just like a little more 'me time,' then this is the opportunity for you.
Running your own mobile clinic is sociable, stress-free and rewarding, making it a desirable career for those seeking new beginnings. You can choose your own hours and days of work.
We do not set any targets, therefore if you would like to have more time for yourself, then you have the reassurance that you are able to do so.
We are offering opportunities nationwide as the demand for foot health is increasing in all areas of the country. In the UK we have an aging population and only 5% of the foot care is being performed by the NHS. Visiting individuals in their home to give basic foot treatments enables you and your business to provide a much valued service to your community.
What is a Foot Health Practitioner?
A Foot Health Practitioner (FHP) is qualified to carry out routine foot care treatments and mai​ntenance to feet.
When trained, you will have the knowledge and skill to treat clients in your locality, often making regular visits to maintain good foot health and comfort. Having all the latest equipment provided, you will be able to use a range of medical tools and podiatry products to treat everyday common conditions.
Training & Support
Sophie and Debra's wealth of knowledge through hands-on experience will guide and support you to ensure that you have the best journey into self-employment and creating a successful business.
You will complete an online training programme and upon completion you will achieve a recognised Foot Health Practitioner qualification, you can do this in the evenings or weekends so that it can fit around your current job. When you have completed the modules you will complete a two week clinical hands-on training course. Once you are qualified, Debra and Sophie will provide you with everything you need to launch a profitable local business.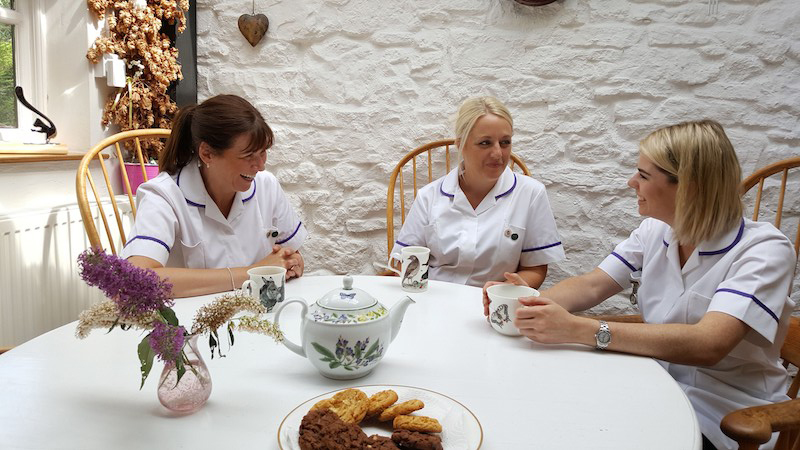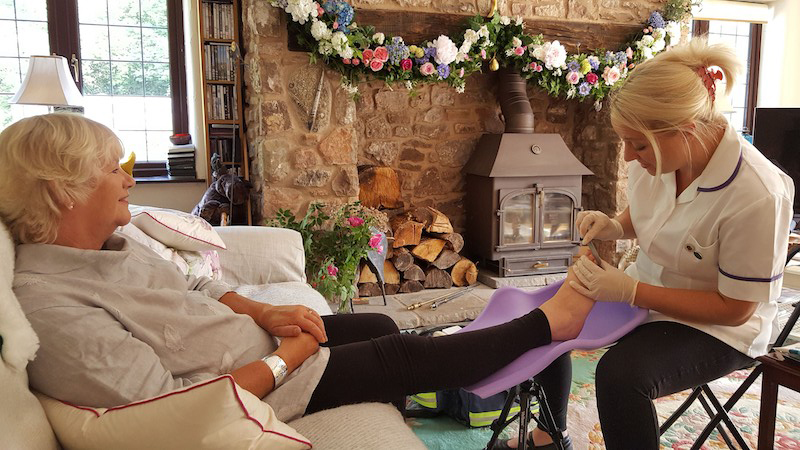 What's included?
Full training to become a qualified and registered Foot Health Practitioner.
Ongoing Continual Personal Development Training
Complete kit including the latest technology on the market.
Tailored Marketing package
Business and Marketing mentoring.
Team Support and Guidance.
Reasons to become a Healthy Feet Franchisee:
Flexible hours
No stress, pressure or targets
Gain a recognised qualification
Rewarding Career
Regular and repeat client base
Recession Proof
Videos
ith no experience necessary, the Healthy Feet Franchise offers you the opportunity to run your own successful mobile foot care business.
Mrs Evans is a regular patient who was pleased to tell us about her experience using Healthy Feet Mobile Clinic.