Local Leaflet Promotion Franchise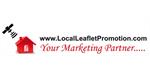 Local Leaflet Promotion - Leaflet Distribution Franchise
Learn more about this amazing opportunity with high rewards in an industry that is needed by businesses all over your town.
Finance requirements

Franchise Fee: £9,995 – £14,995

Available areas

Opportunities available throughout the UK.
Profile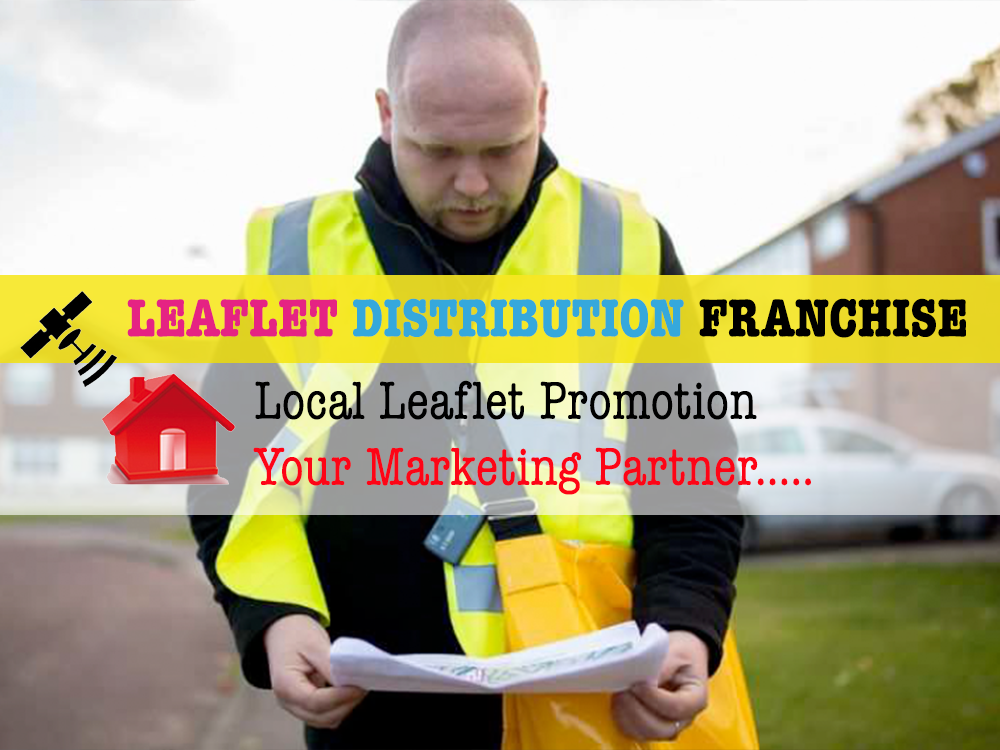 As a leaflet distribution franchisee, you will promote local businesses in your town through residential, door to door leafleting. You'll help those businesses to gain exposure directly into the homes of the people living in your area.
There are so many ways that a business can market themselves these days, but the majority of small business owners either do not know how or they don't have time to do it all. As a leaflet distribution franchisee, they'll turn to you to provide them with expert knowledge on leaflet marketing.
Offer a first-class marketing service where you can guarantee that their marketing materials reach the intended target.
On the one hand, it is unfortunate that we operate in an industry where there are some unscrupulous and unsavoury operators, but on the other, that's good for you. Using GPS tracking and the systems that we have developed, you'll be able to give your customers the assurance that they need, giving you an advantage over competitors.
Earning Potential
The great thing is, that this is down to you. Your earnings will depend on a number of things such as your work ethic, the time you devote to doing the right things and the way that you deploy the techniques that we give you.
You get paid by your customer per 1,000 leaflets that you deliver. This will be between £35 and £40 per thousand. So, if for example, you are delivering to 1,000 houses with 4 customers leaflets in one round, paying on average £35 then your income would be £140. You'll be paying your distributor £55 to do the work, leaving £85 profit
Now, scale that up – The average order for a client is for 10,000 leaflets. And by the end of your first year you should be delivering to approximately 20-50,000 houses per week.
Let's be conservative and say that you are delivering to 30,000 per week with 4 leaflets per house. Your income will be £4,200 and your distributor cost will be £1,650 leaving you £2,550 gross profit in that week.
Many of your customers will be asking you to print the leaflets as well and once they see the prices that you are able to offer on printed leaflets, they'll also be asking you to print their other stationery.
Why it works
Demand
Business owners in your community needs your service as they need more customers and sales, you'll provide them with a way of getting them more business via leaflet design, printing and distribution. They need a reliable, honest and guaranteed way of getting their marketing messages into the hands of local residents. They need to have someone on hand to advise them as to what works best with their leaflets and how to increase their response.
No Stock
You won't have stock tied up in a warehouse taking up capital and damaging your cashflow. Your customers will either provide you with the leaflets or they'll ask you to arrange the print when they place an order with you.
Respectability
You will become known as an expert in your door to door leaflet distribution marketing field. The person to come for direct door to door marketing via leaflet print and distribution local franchise owner. Your customers will make more sales and profits because of your service and they'll continue to use you.
Ongoing revenue
We teach our customers that the worst number in marketing is ONE. We teach them to measure the results of their campaigns and when we show them that they've had a positive return, they'll keep coming back to you. Often increasing numbers. We have customers that have been leafleting every month with us now for over 18 months. You'll also find magazine and publication contracts that require you to deliver their material on a regular basis.
Low Costs
Your overheads are tiny. To start with you'll have no employees. Your distributors will only be getting paid for the work that they have done and that you'll be paid for. The ongoing monthly management franchise fees are set as a flat fixed fee (or a percentage of turnover whichever is higher) as we don't believe that our success is based on your success and you'll be able to budget properly knowing exactly what's going out.
Rapid Payback
Compared to a lot of franchise investment programmes, the entry fees are low. With the average order from your clients being between £300 - £1,000, it won't be long before you've recouped your initial investment.
The Franchise Package
Five-year franchise full operating licence to use your territory exclusively and full use of our corporate branding, website, marketing materials, methods and operations
Two-day – Comprehensive Training Course (the course covers client acquisition, operations, recruitment, systems and marketing)
Demographic data and mapping tools
Fully functioning state of the art lead generating Website + FREE professional email
Access to trade suppliers and trade pricing for printing orders
Equipment to get you started:

10 GPS trackers
10 Leaflets bags
10 Hi-Vis vests
5 Trolleys
Counting scale for leaflets
Business Stationery (including letterheads, complimentary slips and business cards - each enough to last 1st year)
Promotional marketing flyers to bring leads and sales – 250,000 A6 or 500,000 A7 or mixed both + 5000 A6 / A7 leaflet distributors recruiting cards/flyers

3 months free online advertising campaign (PPC) to kick start the business
All forms and documents which required to run the operations and business successfully – employment contract for workers, quotation and planning forms, planning master document, invoice templates, and other useful documents
FREE Introduction to our own accountants to setup company and other legal liabilities and full advice on tax and VAT
Access to Facebook Support Group and WhatsApp franchise partners group to help along the way when needed or have any queries or questions
Get in touch today for a free information pack.