Minster Cleaning Services Franchise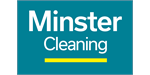 Minster Cleaning Services - Commercial Cleaning Franchise
The UK's largest B2B commercial cleaning franchise, providing franchisees with exclusive territories for management of office cleaners.
Finance requirements

Initial Franchise Fee: £28,225 + VAT
Working Capital: £40,000 to £60,000

Available areas

Cambridgeshire, Doncaster and Lincoln, Durham and Sunderland, Leicestershire, Middlesex, Peterborough, Swansea, Guildford
Profile
WHY CHOOSE MINSTER?
Minster Cleaning Services is the UK's largest commercial cleaning franchise business and has been established for 35 years with branches across the UK. We offer exceptional support to help your business succeed. With expertise in marketing, operations, finance and IT, we'll provide you with the necessary business tools and training to make sure you're set up quickly and seeing a healthy return on your investment.
Across our franchise network, our top branches are each achieving sales in excess of £2 million and half are achieving sales of more than £1 million with £200k + net profit potential. Our territories are large and exclusive to each branch offering a wide geographical target market to maximise.
On average franchisees have been with us for 14 years, showing that our tried and tested business model works and is providing secure and profitable futures for our partners.
LOW RISK OPPORTUNITY
Our management franchise business offers a low risk opportunity with a guaranteed geographic territory. Thousands of local organisations throughout the UK trust Minster to take care of their cleaning requirements. Sectors include general office, manufacturing, leisure, local government, retail, education and healthcare (including medical and dental practices requiring specialist cleaning).
There are opportunities to develop high returns in a recession resistant and growing commercial cleaning sector and Minster Cleaning Services is a well recognised brand name throughout the industry.
Current Resales
Resale opportuntiies are currently available in the following areas:
Nottingham
Devon
Please enquire below if you are interested.
TERRITORIES AVAILABLE
Cambridgeshire
Doncaster and Lincoln
Durham and Sunderland
Leicestershire
Middlesex
Peterborough
Swansea
Guildford
TRAINING AND SUPPORT
We offer one week's initial training at our Birmingham Head Office covering operational aspects of running a Minster Cleaning Services business. You will then also receive structured visits within your branch from Head Office support team members over a further 8 week period, plus ongoing support and guidance as required.
FINANCIAL INFORMATION
New Branch Investment
Licence, Territory & Training: £22,000
Supplies (Guide prices only)
Marketing launch package: £5,025
Computer Hardware: £1,000
Miscellaneous Stationery: £200
Total Initial Package: £28,225 + VAT
Working Capital Requirement £40,000 - £60,000 (estimated, dependent on drawings and financial costs)
Note: Finance support is available from leading high street banks, subject to status.
THE IDEAL MINSTER CLEANING SERVICES FRANCHISEE
Our franchisees are special – we look for people with drive, ambition and determination to achieve their goals. You will be a people person who is customer-focused and totally committed to the business. As a strong motivator, you will need to lead, manage and direct a workforce. By following Minster's systems, you will be building a rock solid investment for the future.
MINSTER CLEANING SERVICES'S HISTORY
1982 - Business started
1992 - Business was franchised and became a full member of British Franchise Association
1998 – Group turnover reaches £10 million
2000 - First branch hits £1 million turnover
2002 – Group turnover reaches £20 million
2006 - Group turnover reaches £30 million
2012 to 2017 - Network turnover grew by 35%
2016 – First branch hits £2 million turnover
News
22 June 2012

 A franchise offers a tried and tested business model where failure rates are significantly lower than for independent businesses. But all franchises are not the same and the levels of support that franchisees receive can vary dramatically.Minster Cleaning Services prides itself on its track r...
22 June 2012

 According to managing director, Mike Parker, it is the high quality of their franchisees that has made Minster Cleaning Services the biggest franchisor in the UK commercial cleaning sector and a leading force in office cleaning:"Our franchisees have shown that resilience, determination and ma...