Monkey Puzzle Day Nurseries Franchise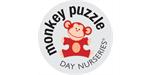 Monkey Puzzle Day Nurseries - Childcare Franchise
A day nursery franchisor constantly improving facilities allowing franchisees to give a secure caring environment for children.
Finance requirements

Liquid Capital: £45,000

Available areas

Franchise opportunities available in all areas of the UK - Network Size: 26-50 units
Profile
About Us
Following its launch in 2005, the Monkey Puzzle Day Nurseries Franchise has made excellent progress. Our original nurseries in Hertfordshire served to provide a first-class business model and sound foundations for growth, which has resulted in our becoming the 4th largest Nursery group in the UK. At present we are one of the leading child care groups, our nurseries owned and operated by our Franchisees, with a network of 57 nurseries and many more in development.
Joining the Network
Our Franchisees have come from widely diverse backgrounds including accountancy, banking, I.T., the police service, property development, retailing and corporate management.
Apart from the former members of our staff who have themselves become Franchisees, they tend to have no experience of the child day-care sector and their universal success – we have no failures – is an indication of the effectiveness of the setting-up assistance, training and continuing back-up we provide.
Further evidence of our overall support is reflected in the high marks each of our  Franchisees has attained in their inspections by OFSTED, the statutory regulator of the nursery sector. It is gratifying that our ability as a franchisor was also recognised when we became a finalist in the coveted British Franchise Association National Franchisor of the Year Awards in 2007. We are accredited as an Associate Member of the B.F.A.
Survival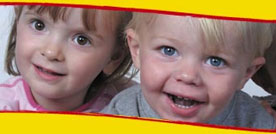 Notwithstanding the recession, there continues to be a healthy demand for places at day nurseries which is seen to result partly from mothers returning to work in order to bolster the family income
Such "consumer diligence" certainly works in our favour, with reputation and awareness of Monkey Puzzle continuing to grow to the extent that one of our Franch isees was fully subscribed from day one and opened with a full complement of children.
Where?
Choice of premises is obviously most important and we have gained a wealth of experience in advising upon appropriate locations and assisting our Franchisees where necessary in lease negotiation and planning applications. The minimum requirement is for 3,000 sq.  ft. of floor space plus an outdoor play area and convenient "drop-off" car parking. A wide range of buildings have proved to be suitable, previous uses including a barn, doctors' surgery, offices, railway station and a school.
How?
Last but not least, a word conce rning financing arrangeme nts. Despite difficulties experienced in some sectors with regard to securing business loans, this has not proved to be the case here. We have established excellent relations with the Franchise Departments of the leading banks, which appear to be very satisfied with the overall trading track our Franchisees have achieved. In practice, we find that the banks are generally willing to lend up to 70% of the total requirement.
Obviously, lending decisions are based on individual circumstances, but suffice it to say that the majority of our Franchisees have benefited substantially from a bank's support and we will be pleased to make introductions to our banking contacts, at your request.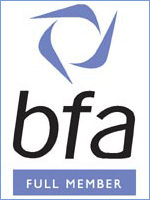 What Next?
We hope you find this information useful.
To receive more information about becoming a Monkey Puzzle Day Nurseries Franchisee, please fill in the contact form below.