Monkey Puzzle Day Nurseries Franchise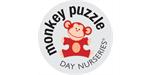 Monkey Puzzle Day Nurseries - Childcare Franchise
A day nursery franchisor constantly improving facilities allowing franchisees to give a secure caring environment for children.
Finance requirements

Liquid Capital: £90,000
Minimum Investment: £18,000

Available areas

Franchise opportunities available in all areas of the UK - Network Size: 63 nurseries
Profile
Established in 2002, Monkey Puzzle Day Nurseries is the UK's largest childcare franchise and third largest childcare provider.
Founded and operated by husband and wife team, Mark and Rebecca Crosby, the brand can trace its heritage in childcare back to 1976, when the first nursery was opened in Cambridgeshire by an earlier generation of the Crosby family (trading as Ladybird Day Nursery).
In 2005, Monkey Puzzle launched the first ever franchised nursery, which has now grown to over 60 successful franchised nursery settings nationwide, making Monkey Puzzle the UK's largest childcare franchise network.
Monkey Puzzle Day Nurseries is the undisputed market leader in the UK franchised nursery sector.  Year on year Monkey Puzzle franchises have made outstanding progress and now provide a combined capacity of some 4,000-child care places. Growth continues at a brisk pace, with many more setting opening across the UK this year. 
Franchise Overview
As this is a management franchise, a franchisee's main role is to lead a team of nursery nurses in their protected trading territory. No childcare experience is required to invest in a Monkey Puzzle Day Nurseries franchise.
As well as comprehensive initial and ongoing training and support and access to the company's tried-and-tested systems and know how, franchisees are helped by the franchisor to find and fit out suitable premises in which to base their businesses.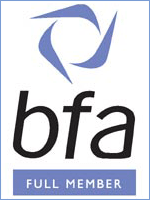 Prospective franchisees must have a desire to work with young children and possess good communication skills. Experience of managing staff is advantageous.
It takes up to a year to open a Monkey Puzzle Day Nurseries franchise from initial enquiry.
Once their first nursery is established, franchisees can open further nurseries, subject to agreement with the franchisor.
Key Information
Network Size: 63 Nurseries
Franchise Type: Management
Typical Start-up Cost: £300,000- £500,000
Minimum Personal Investment: £90,000
Franchise Location: Nationwide
Market: Childcare
Training
Starting a new business can be daunting but rest assured that our company's investment in franchise development is considerable. Thorough training is provided at our head office and at our established nurseries. The training is comprehensive and tailored to each franchisee's needs, ensuring they're taught everything they need to know about running a successful Monkey Puzzle Day Nurseries franchise.
From our extensive Head Office team, our training support includes, Market Researchers and Site-Finders, Project Manager, Marketing Co-ordinator, Education and Training Co-ordinators, SEO Specialist, Graphic Designer and Franchisee Support Managers.  This means that whatever your background, a successful and profitable business can be yours.
Daily Life of a Franchisee
The franchisee will be highly visible and oversee the safe and successful day-to-day operations of the business. A full-time qualified manager and staff will be employed to ensure all regulatory and Monkey Puzzle policies and procedures are adhered to. The franchisee will control the P&L, will market the business through relevant channels and be the senior face to the customer in line with the proven Monkey Puzzle business model.