More Than Loft Ladders Franchise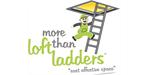 More Than Loft Ladders - Home Improvement & Loft Specialists Franchise
We install loft ladders, loft hatches, flooring, lighting and insulation into people's homes. A service in high demand from a cramped nation
Finance requirements

Franchise Fee: £9,995 + VAT

Available areas

All areas throughout the UK
Profile
Make money from space with this simple,
low-cost and low-risk franchise
Support guaranteed to help your business succeed
At More Than Loft Ladders (MTLL) we've solved a problem suffered by millions of households.
We create more space in people's homes.
We do it for them in less than a day and for as little as £300. And now you can make thousands doing the same.
Like most successful franchisees, you'll want to get started as quickly as possible and see your business grow. That's why we help you with: 
sales

– to achieve a 75% customer conversion rate

marketing

– to generate enquiries using proven promotional activities

administration

– to maintain margins and get a rapid return on your investment

business growth

– to increase profits with more staff and vehicles

technical training

– to quickly get to grips with our products and service
Why is this support contractually guaranteed?
Because we only make money when you do. There's no profit from a franchise fee of less than £10,000. But when you start selling and making money of your own, MTLL gets a small percentage.
And since our success is based on your success, we have to be very careful in our selection criteria. You'll need to be:
Enthusiastic and physically fit
Ready to follow a proven model
Honest and hard-working
Able to finance £9,995 + VAT
What MTLL does: making more of what's already there
We live in a cramped nation and space is at a premium. And as a consumer society, we need somewhere to store all our possessions. Extensions are a huge project and, for most, moving isn't an option – especially in this climate.
So why not make space using room we already have?
The loft takes up a third of the floorspace in the average home. But as a dark and dusty place it's invariably underused. MTLL gives customers easy and safe access to their lofts; a quick, simple and low-cost way to generate more space in the home.
While loft ladders are just the beginning (hence the company name), we don't deviate from our core business. MTLL specialises in:
loft ladders
loft hatches
loft boarding
loft lighting
loft insulation
And that's it. We're not builders, we don't extend and we don't do conversions. That means we aren't expensive. MTLL can install 50 square feet of boarding, a ladder and light for about £300. And that's fully fitted and guaranteed!
How to make cash from the attic 75 percent of the time
In years of testing, we now know exactly how to advertise for business. And in more than six years of trading we've sold 75% of the jobs we've ever quoted for. That's three out of every four appointments!
Once you've completed a few orders, your customers start talking to their friends and family, referrals kick in and your business explodes.
So, with a complete job costing £300 and taking just a morning or afternoon to install, you can see how you can make a great living from this business. What's more, the customer pays you on the day so you'll never be chasing debt.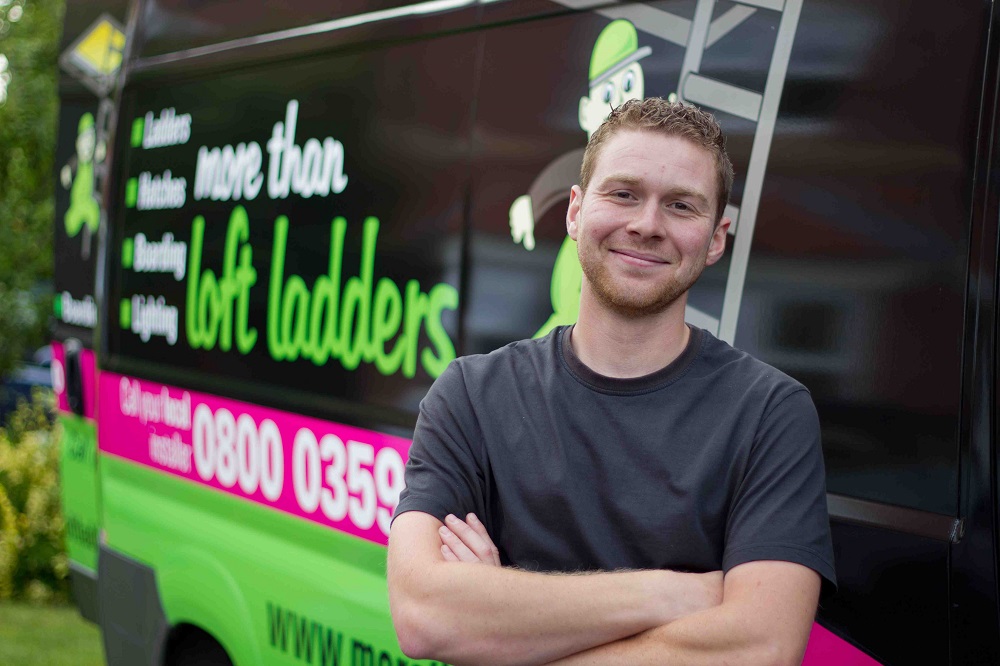 MTLL franchisee, Adam Shepherd, wanted more control over his earnings and support in areas he was less experienced.
"More Than Loft Ladders is already a trusted name in the north west, and I really wanted to bring it here to Cheshire. It's such a simple idea. Moreover, it really is affordable and it helps homeowners make the best use of the space above their heads."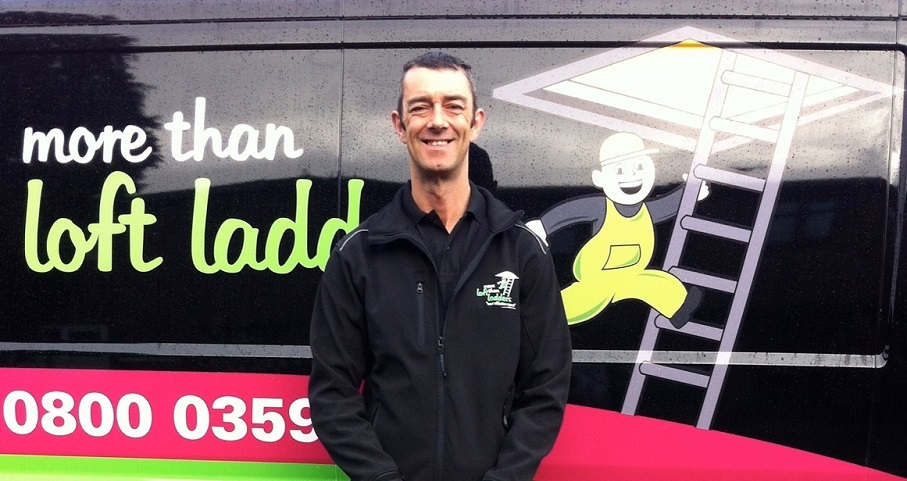 Paul Langley joined MTLL after redundancy struck last year. He billed his customers £10,000 in just two weeks, making an average gross margin of 70%.
"Mark and the team at MTLL have been great; they've delivered on all their promises. And as a low-cost opportunity with high profits, it's something I should have done years ago."
What to do now
Contact MTLL today if you're looking for a business that:
can be run from home with minimal overheads
is easy to learn and quick to get started
has great demand and works all year round
And remember, there's support guaranteed for a minimum of SIX years. All you need to do is follow a proven model. Work hard and you'll have a very profitable business of your own.