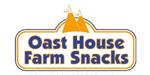 Oast House - Farm Snacks Franchise
A feel good business that's good for you, this unique farm snacks opportunity provides you with guaranteed revenue from day one.
Finance requirements

Initial Franchise Fee: £3,000
Profile
Deliver snack boxes which support charities to a range of workplaces. These self-vending boxes earn money for you while you are out delivering yet more boxes and expanding your customer base.
Oast House Farm Snacks:
Oast House Farm Snacks have a unique business model which has been proven over the last 6 years. Established in 2012, our key marketing point focused on supporting charities within our area and on a national basis The Sick Children's Trust. The benefit of this is that a large number of people know someone first or second hand who has needed the support of a local charity or a children's charity such as The Sick Children's Trust. This has been a great success which has enabled us to now spread the Oast House Farm Snacks brand across the UK and currently have coverage in over 40 territories.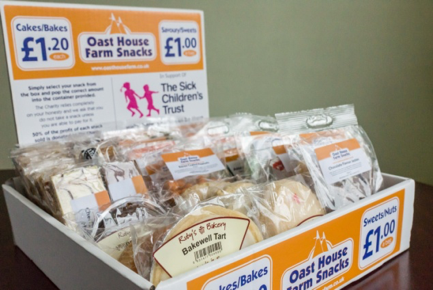 We are looking for more like-minded people, who share our passion, to join the Oast House Farm Snacks family.
Oast House Farm Snacks deliver snack boxes into the workplace, based on an honesty box system. Working within the charity related business sector, our self-vending snack boxes contain a large range of carefully selected products which have been thoroughly developed to offer customers quality and all round value for money.
A business with revenue from day one!
We will site for you enough snack boxes for your territory to enable you to start earning money from your very first day!
The Oast House Farm Snacks franchise model is unique, your franchise fee and Initial Stock covers the stock placed into customers premises, training, setup, development & continued support. The only additional investment into this business will be for stock that has been sold and your own efforts.
What does a typical day look like?
Once your self-service display snack boxes have been delivered to local work places and other locations, without the need for contracts, or indeed, commitment; you will then visit each customer at regular intervals to restock and collect the takings.
Our franchise package:
Naturally you will want to get your business up and running quickly – this is where our support team get to work! We will work with you to create your personal business plan, discuss your expected income levels and start the training process which will include, among other elements, how to create a long term, repeat sales business to ensure you meet your expected income levels. We will then site ALL your initial snack boxes for you.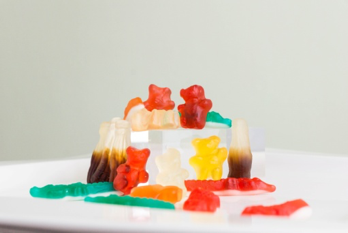 Our franchise fee starts at just £3,600 inc VAT for our part time franchise. The time commitment is just 3 days per week and can deliver an income of circa £16k per year. You will also need to invest in your initial start up stock of 5000 items
For our full time franchise that can deliver you an income of circa £30k per year. The franchise fee is £4,800 inc VAT. You will also need to invest in your initial start up stock of 7500 items
In both cases all initial stock remains an asset through the term of your franchise and your merchandising boxes are permanently loaned from Oast House.
The Franchise Package includes:
Exclusive territory with huge potential for growth
All your initial boxes sited for you
Full training and ongoing support
Business stationery
Corporate uniform
No Big Stock Purchases:
Being in business for yourself is demanding enough without the worry of cash-flow and paying big invoices. We have developed a unique model whereby you only pay for what has been sold the week before and therefore you never need to worry about large invoices that need to be paid.
At the beginning of each week we invoice our franchisees for the items sold from the previous week together with the charity donation raised. This amount is then collect via direct debit a few days later therefore eliminating large stock invoices and the need to juggle finances.
Why Oast House Farm Snacks?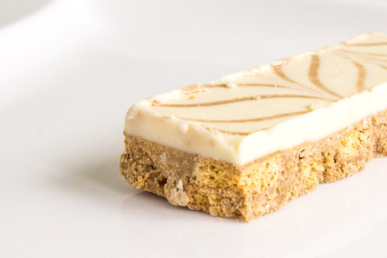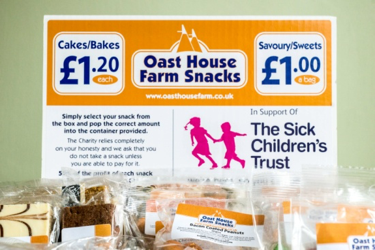 Experienced business development team.Our team will get your boxes placed into local businesses, schools and other suitable locations during the launch of your franchise and continue to support you for the term of your franchise. We will teach you not only how to do the job but to be a business professional.
A continuous cash flow business.No waiting for payment from customers.
A proven model.Key support from a team that have a wealth of experience in franchising.
A Franchise Management System that enables you to monitor your sales and performance.
An easy-to-use bookkeeping system.
A high quality product range of over 70 different products to keep our boxes varied and exciting, guaranteeing customer satisfaction.
A unique model in an established marketplace.
Stock prices include VAT where applicable.
Seasonal products to ensure engagement.
Fantastic return on investment. Guaranteed an income from day one.
No sales experience necessary.
Why You?
The Oast House Farm Snacks business is very special in that from the very start you do not need to take on large fixed costs such as leases and heavy capital equipment. You do not rely on the customer coming to you as you go to the customer.
You need to add enthusiasm, drive, hard work and commitment to the system and in the months ahead you will build an amazing repeat business with a friendly and loyal and honest customer base. You will be expected to follow the model you have invested in.
If the above appeals to you and you feel that the Oast House Farm Snacks franchise is just what you have been looking for, get in touch TODAY!
News
19 October 2015

Oast House Farm Snacks has been accredited by the British Franchise Association (bfa) as a provisional member, a listing available to businesses with a successful trading record in the UK of at least one year that are in the process of developing a franchised business. Matthew & Amanda  Simmonds, ...