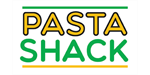 Pasta Shack - Quick Service Restaurant Franchise
Start a Pasta Shack franchise before June 2019 & get 6 months rent free, 50% discount on year 1 royalties and other benefits
Finance requirements

Franchise Fee: £10,000 + VAT
Total Investment: £150,000

Available areas

Opportunities for potential franchisees throughout the UK.
Profile
PASTA SHACK IS EXPANDING! WE'D LOVE YOU TO JOIN US
WE ARE LOOKING FOR ENTHUSIASTIC BUSINESS PARTNERS NOW!
Pasta Shack's tried and tested formula, along with a world class management team with many years in franchising and the quick service restaurant industry, means a solid foundation for a very promising future.
We are at the cutting edge of a revolution in fast, fresh food to go dining. Constantly innovating, evolving we promise to stay focused on being the number one brand in our sector, whilst providing the best franchise support in the industry.
Pasta Shack is all about Quality, Speed & Simplicity for our customers.
Pasta Shack is opening 11 stores in Motherwell, Chatham, Warrington, Aberdeen (2), Manchester (2), Glasgow (2) Liverpool and Kingston - Come join the fastest growing QSR franchise in the UK
GETTING YOU OFF TO A GREAT START
We have a number of very tempting incentive deals to give you a helping hand from day one, ensuring you will be quick to taste success… including:
A complimentary Turbo chef Oven
Royalty Reduction Programs
Targeted marketing support
Property rent free period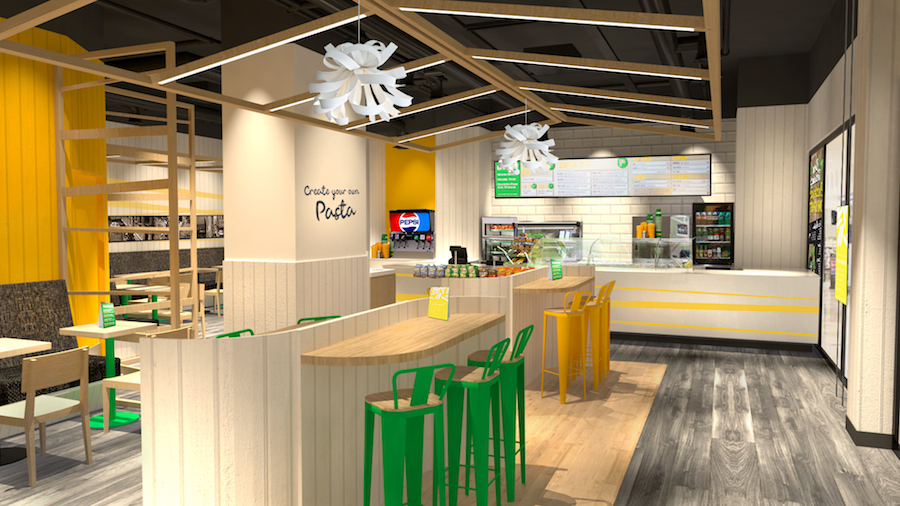 TRAINING & SUPPORT
You will receive one weeks initial training held at our global training centre in Warrington. This training incorporates classroom and practical work at a store local to your location. Further training courses are provided to franchisees and their team members prior to and after opening your store on an ongoing basis, both classroom and internet based.
Extensive and continuous support from a dedicated franchise business manager and UK support staff in Warrington who will assist you with recruiting and training new staff, marketing, product control, pricing and other operational areas.
THE PASTA SHACK FRANCHISE PACKAGE
First Things First
We will help you find and acquire the right premises for your Pasta Shack and design and fit it out properly so it's ready to deal with the inevitable stampede of excited customers.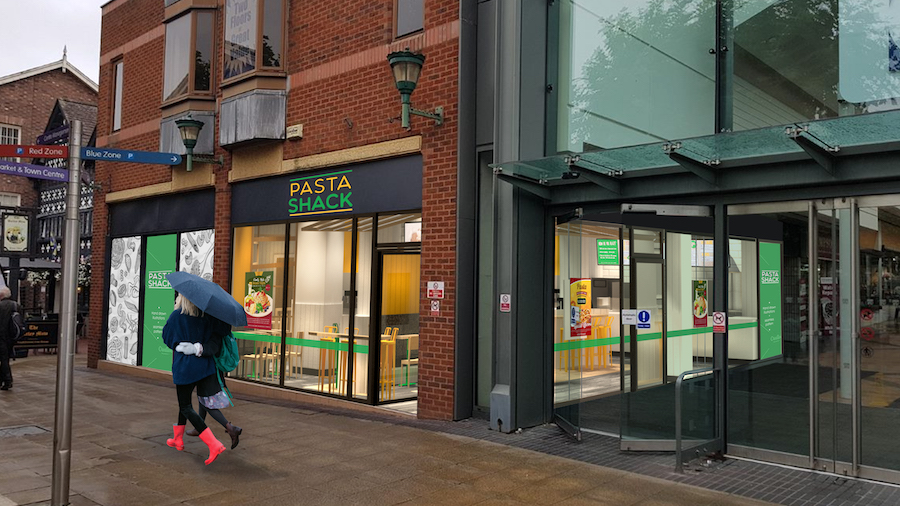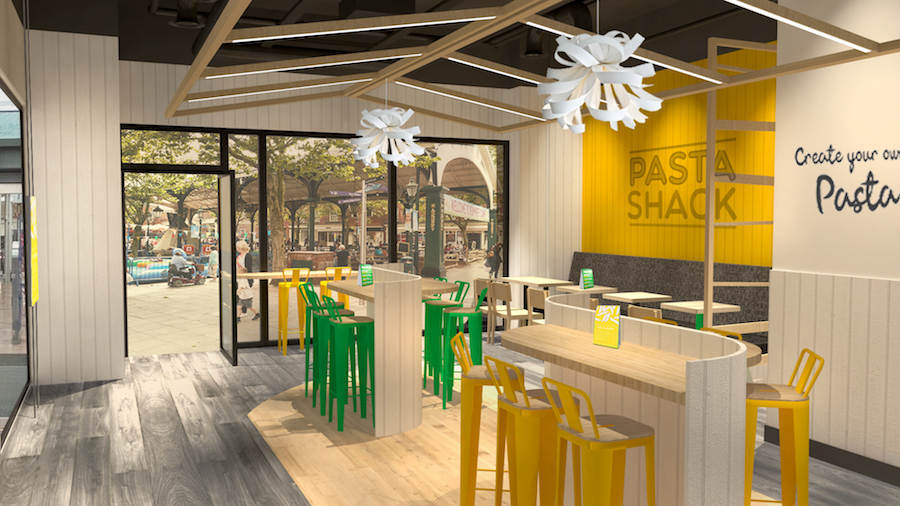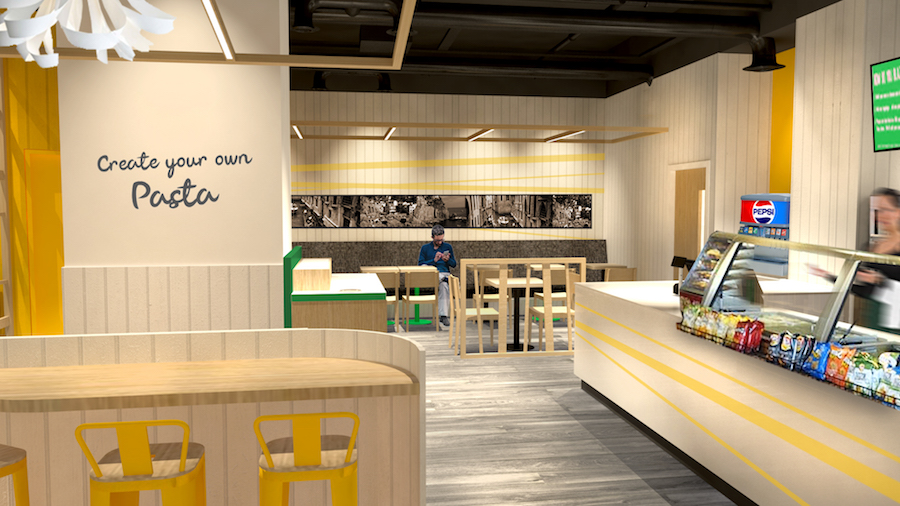 Territory Selection
Site Selection
Lease Negotiation
Store Fit Out & Signage
Purchasing of Equipment & Stock
Secure Funding
The Franchise Agreement
Induction Training
Pre-Launch Marketing
Store Launch
Next Up
Use the Pasta Shack Intellectual Property & Operations Manual
Exclusive rights to operate the Pasta Shack brand within agreed premises and within a specified marketing territory
One-week initial induction training programme covering brand values, operations manual & operations template
Use of operational software, customer service, training, sales & marketing, SEO optimisation and business administration
Social Media
Access to online franchise support team
Centralised marketing support
WHO'S IDEAL FOR US?
Our franchisees are great organizers with a can-do attitude - they are people who get things done. You will need to be dedicated and passionate, as well as being able to work to the Pasta Shack proven way of working. We need people who will roll their sleeves up and get stuck in.
Being a Pasta Shack franchisee is a great opportunity and challenge which calls for initiative and determination, and no small amount of dedication. But, if you have a comprehensive understanding of business it's a fantastic opportunity, personally, professionally and of course financially.
FINANCIAL INFORMATION
This will vary and depends on several factors such as site chosen, but typically an investment of around £150,000 of which £45,000 should be in liquid funds.
The initial agreement is for 10 years. Subject to leasing A1 (Class 1 in Scotland) property and other considerations, the franchise agreement is renewable at the end of the 10-year period, currently at no additional charge.
WHAT IS THE FRANCHISE FEE?
The franchise fee is £10,000 + VAT for each franchise unit.
TERRITORIES AVAILABLE
We have franchise opportunities throughout the UK