Punch Business Opportunity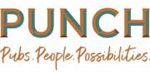 Punch - Pub Business Opportunity
This is the perfect opportunity for anyone keen to take on their own pub.
Profile
PUNCH PUBS & CO. opportunities available now in the UK
This is the perfect opportunity for anyone keen to take on their own pub.
ABOUT THE COMPANY
We consist of around 1,300 incredible pub businesses in the UK. The public house is a Great British institution, and it was this idea that led to the birth of Punch Pub & Co. in 1997. We want to link brilliant people with brilliant Great British pubs to keep them firmly at the heart of local communities.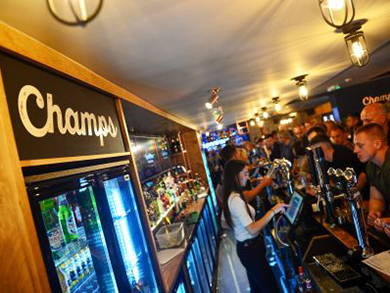 After expanding our portfolio and being listed on the stock exchange in 2002, we acquired some great brands, including Pubmaster, Innspired Group and Avebury Holdings. In 2017, Patron Capital and May Capital acquired us. In short, we're not the only ones to have confidence in our brand.
2017 was a busy year as also relaunched our online ordering portal – The Punch Buying Club. It is mobile-friendly, faster and more efficient so our publicans can order when it suits them, access paperless billing, dispense data, as well as a whole set of other features. This was a game-changer.
Within 12 months, The Punch Buying Club took its 100,000th order and sold a staggering 100 million pints. To round off the year, we launched our online training portal: The Punch Progress Console. It's a one-stop-shop, allowing our publicans to develop both their skills and businesses in a way that suits them.
Punch has taken giant steps forwards over the last year. We invested over £35 million in 2019, unlocking phenomenal pub possibilities for entrepreneurs across the UK. We have also opened our new Welcome Inn at Punch HQ and The Academy – an industry-leading training space with two fully working bars and a cellar, alongside a development kitchen, enabling publicans to learn in a classroom, a pub and a kitchen at the same time.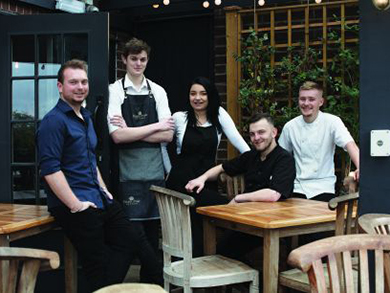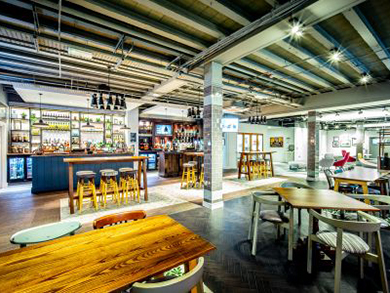 WHY CHOOSE PUNCH PUBS & CO.?
Winner of the 2020 Publican Awards – Best Tenanted & Leased Company
Punch Pubs & Co. have around 1,300 pubs across the UK, 12 incredible support teams, a National Innovation and Training awarded training programme and industry-leading tech. This is the perfect opportunity for anyone keen to take on their own pub.
Being your own boss and running your own Punch Pub business gives you the flexibility to put your ideas into practice, be creative and innovative. We support your business plans and ideas, using our skills and years of experience.
We offer ongoing training courses for you and your team, regular business reviews and visits from your Operations Manager to keep you informed about trends and offers to drive your business forward.
Ways to work with us
Management Partnership
The Management Partnership is a fantastic agreement and the ideal way to run a pub on a self-employed basis. You'll have peace of mind knowing that most of the day to day bills associated with running a small business are not yours. This leaves you free to focus entirely on delivering a great retail offer whilst driving sales and profit and a ready-to-go concept with its marketing calendar.
Tenancy
Our Tenancy agreements vary between 3-5 years and offer a flexible approach to running your own business. Your pub is set up to trade, and you have the option to work with us to provide a food menu, or you can set up your own unique food offer. You will receive a high level of support and everything you need to run a successful business. From the beginning, you will have a dedicated Operations Manager, 12 support teams, access to training and development, business planning, operations and accounting expertise. This is an entrepreneurial agreement suitable for people wishing to have more significant input into the retail offer and allowing them to drive their business their way.
Lease
We offer a selection of lease agreements with a tenure of 10 years+, all of which fully repair and protected under the lease and tenanted legislation. Our lease agreements are a great way to run a pub business on a long-term basis.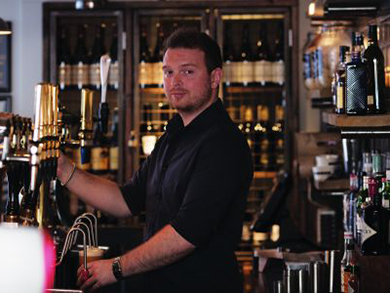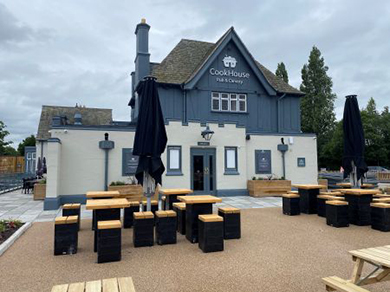 Training & Support
We know that professional training is key to your success, which is why we provide it along with pub management resources every step of your journey. Before you begin, we will ask you to attend our free Induction Programme 'Progress with Punch.'
At the Punch Academy, you will build and refresh your knowledge, so you feel confident and hit the ground running. You will also have some E-learning modules to complete.
Punch Academy Online
This free to use online resource is you and your team's window to training support. Here you can book an Academy Workshop, complete an E-learning module or dive into the bookshelf full of business guides.
Winning Workshops
These workshops will also keep you up to date with the latest industry food and drink trends and marketing tips, and even legislation that may affect your business.
Punch Academy Pathways
We are always on hand to help you build your business, and so we will provide tailored pathways for your continued development and growth.
REQUIREMENTS
You will enjoy working in a continually busy and changing environment with real motivation, passion and drive to succeed. To build a great business, you will need strong social skills, along with the ability to provide excellent customer service and standards. Some hospitality or retail experience is an advantage.
FINANCIAL INFORMATION
Total Investment: £13,000
Minimum Investment: £8,000
Expected Revenue after 2 Years: £500,000
Funding support is available.