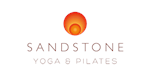 Sandstone - Yoga & Pilates Franchise
Sandstone Yoga & Pilates are expanding, opportunities are now available throughout the UK for enthusiastic business partners.
Finance requirements

Liquid Capital: £12,000

Available areas

UK
Profile
SANDSTONE YOGA & PILATES
ARE EXPANDING!
We are looking for enthusiastic business partners now!
At Sandstone Yoga & Pilates, we pride ourselves on authentic yoga practice and have a range of classes from beginners to super advanced.
We provide high quality yoga, hot yoga & Pilates classes in our branded studios. We have a long track record in operating UK & international retreats.
Our tailored workshops and events that develop a sense of community around our studios. Our Teacher Training Academy has trained over 100 yoga teachers to nationally accredited standards.
We run UK and international teacher training. We work nationally to provide CPDs for qualified yoga teachers and have a wide portfolio of corporate clients.
KEY INFORMATION
Network Size: 0-10 units
Franchise Type: Management franchise
Minimum Personal Investment: £12,000
Franchise Location: Retail Unit Based
Partnered with the main high street banks
Market: B2C
An established yoga & Pilates brand within the wellbeing sector
No need to be a yoga or Pilates teacher. Training provided.
Business & marketing support
EXISTING OR NEW YOGA STUDIO OWNERS LOOKING TO
CONVERT WITH A GROWING FRANCHISE
You may have started your yoga & Pilates studio already? With Sandstone you could convert over to us and become part of the Sandstone yoga & Pilates family! With 4 studios in operation across the West Midlands and the Cotswolds, you could easily convert your studio to the Sandstone experience.
MARKET
POTENTIAL
The wellbeing market is one of the largest and continually growing. Never has wellbeing seen such interest. Increase in stress factors have seen a significant rise in wellbeing businesses in the UK and globally. Clients are demanding specialist treatments, ways to decrease their anxiety as well as enjoy their free time.
As well as classes, Sandstone Yoga & Pilates offers teacher training, courses and continued professional development for those interested in following a career path in yoga, Pilates or meditation. As well as classes, training and courses, you can offer your clients UK and international retreats for the experience of yoga to extend outside of the studio format
SANDSTONES
SERVICES
Our studio model works so that you can offer your clients a timetable of mixed ability classes, one-to-one classes, specialist workshops, courses, teacher training and CPDs.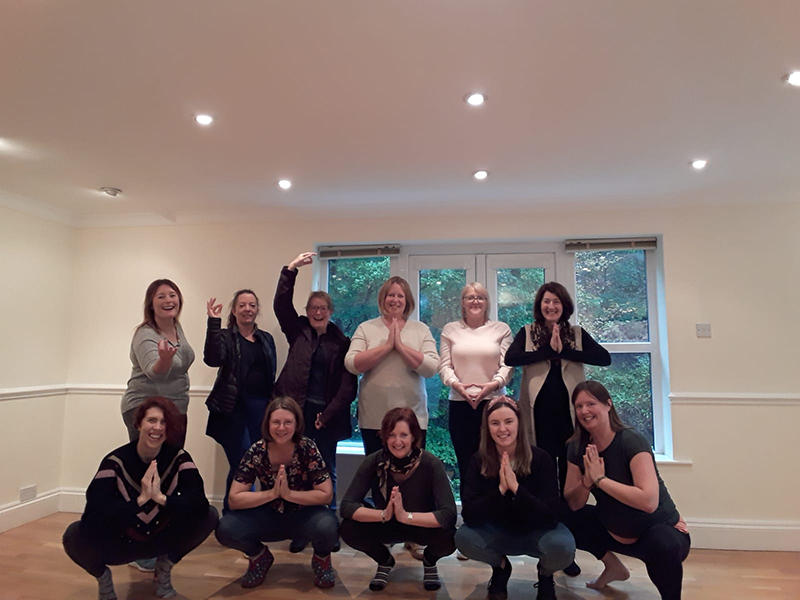 All of our studios offer UK day retreats, as well as UK and international yoga breaks.
Immerse yourself in a yoga lifestyle and offer your expertise and knowledge to those who need it! The wonderful thing is that everyone needs yoga in their life!
A wide range of people from all demographics use yoga day to day, so opening a studio in your location is the key to offering a safe, trusted space to those in need of this ancient practice.
Timetable of classes to suit all abilities
Workshops in specialisms such as mindfulness and meditation
Professional Courses for those wanting to teach yoga
Teacher training courses
Retreats both UK and international
Create a yoga community integral to your location
One-to-one yoga classes for those who want private tuition
Studio hire – hire out your space when your day timetable is free.
HOW TO PARTNER WITH
SANDSTONE
We are interested in speaking with people that are looking to change their career direction into the wellbeing sector, or perhaps you're a business owner that simply wants to invest in a proven model for a yoga studio and operate the business with a manager.
Maybe you've started the tough route by setting up your own studio and you'd consider converting it into a Sandstone Yoga & Pilates studio? Whatever your reasoning, we're here to help you fully understand the Sandstone model and if we could partner to make you part of the family.
Franchising is simply the granting of a license by the Franchisor to the Franchise Owner, which entitles the Franchise Owner to trade under an established brand-name and make use of an entire package of benefits.
Franchising is booming and there are more than 897 very active franchise brands in the UK today. They are successful because:
The business model is proven to work - all the market research has been done for you
The brand has been established and already found its position within the market-place
You are not alone and won't feel isolated – you have the full support of an established business on-hand whenever you need it
You have all the benefits of being your own boss but have the back-up of a wider network supporting you all the way
In line with our philosophy of quality and service and the needs of our customers, we offer effective and affordable beauty and laser treatments.
WHAT WE NEED
FROM YOU
To successfully expand, it is very important that we recruit the right people to work with our team. We are looking for people with the right attitude – you must be prepared to follow an established business model and be flexible as changes arise. As well as the usual business acumen, we are looking for: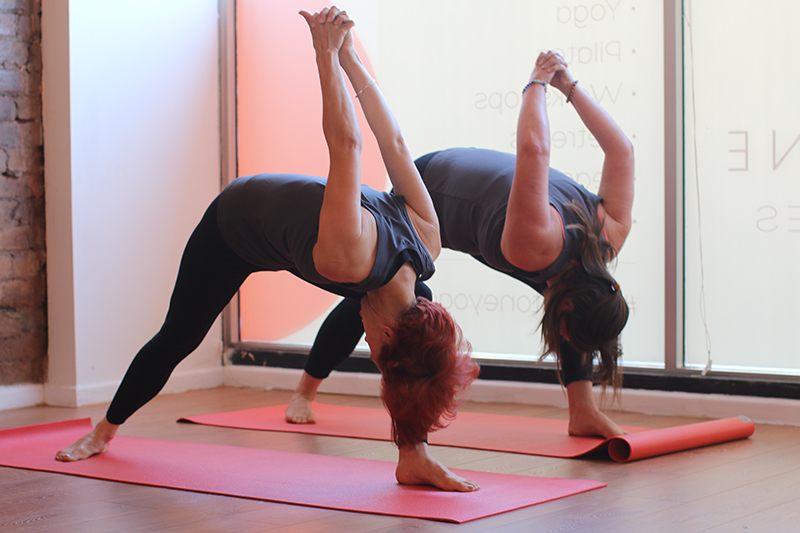 Possess sales ability to promote Sandstone Yoga & Pilates services and range of courses.
To have an interest in yoga but not necessarily be practicing 200hours of yoga training is provided.
Excellent organisational skills and have a keen eye for detail
Ability to manage a small team of volunteers or 'yoga angels'
Being able to relate well to people
To be an effective and efficient communicator
Having enthusiasm, confidence and ambition
Operating within the guidelines of the Franchise Manual
Possessing the necessary finance for the capital investment required
WHAT YOU CAN EXPECT
FROM US
Full yoga training of 200hours practice to equip you with a full understanding of yoga, and how to deliver it to students (if you wish to deliver some of your own classes)
Network of yoga teachers that you can bring into your studio to offer a wide and interesting timetable.
Finance and marketing support to launch and open your studio, along with continued support from the Sandstone Business Hub.
Mentoring from our Founder Michelle Nicklin SYT.
Before Opening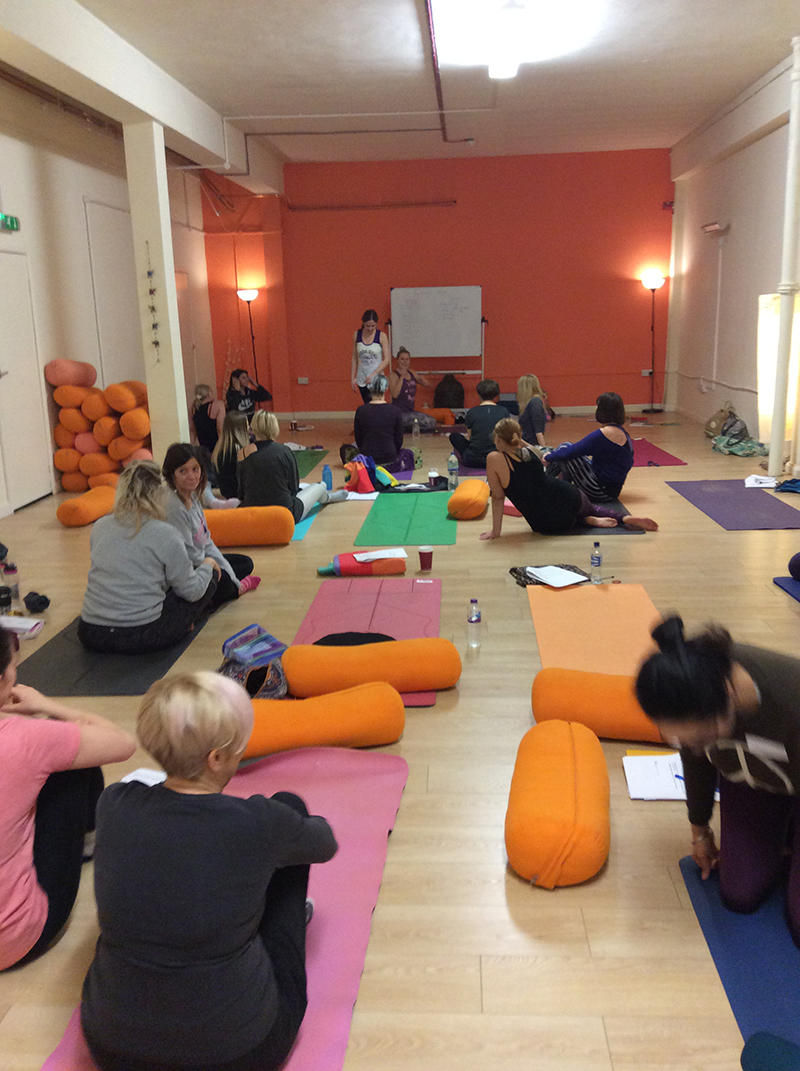 Site selection: We will work with you to secure a location in your chosen territory.
Full training: Our extensive training program will ensure that you and your key staff are fully trained in all areas of the business.
Studio design, layout and branding: We will assist you with the design of your premises.
Equipment Ordering: We have a number of key suppliers who will ensure the smooth transition of equipment into your studio.
After Opening
Once your studio is open we will provide you the tools to operate your business effectively:
Franchise manual: We have an in-depth manual covering all aspects of protocol, running a successful studio and how to offer the very best yoga and Pilates practice.
Direct support: You will have access to a varied management team who specialise in specific areas of the operation with whom you will be able to deal with directly.
We pride ourselves on our commitment to continuous support in running your franchise, and our network support ensures that you are not alone:
Regular studio visits to discuss business development
Monthly meetings with the Sandstone Business Hub to challenge and support you in your goals.
Presence on the Sandstone Yoga & Pilates website
Set up of social media platforms for your business.
Regular newsletters
Group Franchise Owner meetings – your chance to meet with the team
Business coaching and mentoring scheme to help keep you on track
FRANCHISE
MODEL
10-year licence
BFA accredited
EWIF member
Yoga Alliance Professionals member
Bank partnerships
YOUR
INVESTMENT
£19995 + VAT
Fitout -2500 square foot unit
Do not need to be a yoga teacher
This may vary and depends on several factors such as site chosen and building costs. If you are an existing studio then the cost will be significantly less.