Scamps and Champs Franchise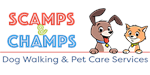 Scamps and Champs - Dog Walking & Pet Care Franchise
Due to the uniqueness and successful business model, this is probably the most exciting management franchise opportunity available.
 Watch Video
Profile
Probably the most exciting management opportunity available in the country RIGHT NOW
Scamps and Champs team have made tens of thousands of pounds from this business model and it is now available to YOU to profit from
If you'd like to...
Add serious money to your monthly family budget
Work from home
Achieve a perfect balance between work and family life
Operate a business with no stock, no ongoing costs
Be in complete control of your future, answerable to nobody
Gain a sense of well-being and satisfaction like no other...
...YOU ARE going to love this.
Due to the uniqueness and successful business model available here this is probably the most exciting pet franchise opportunity available right now and there are three things you really need to know about it:
You can work as many days as you like, part time, full time, spare time the choice is entirely yours
It's not priced at traditional sky-high business opportunities
Unlimited EARNING POTENTIAL - There is no cap on income
If you….
Can devote a few hours a week
Are keen to change your career, however before taking the plunge have to ensure your current earnings will be replaced
Like the idea of working for yourself, however slightly apprehensive of taking the leap of faith
Want to work part time initially, with a goal of building up into a full time role
Have responsibilities that you have to consider before changing direction, i.e. a family, or mortgage repayments
This could be just what you've been looking for...
Why is it so exciting?
Our team has generated tens of thousands of pounds from this business model and you will receive direct training and support from them.
The business fits perfectly around ANY lifestyle
You do not need to have any experience in this industry
Does not require you to quit your full time job, until your current earnings have been matched (and this is only if you want to)
Full training is provided
You do not need to have experience of running your own business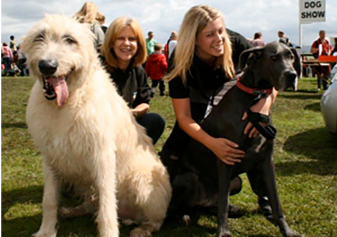 "I wanted to be at home while my children are still young – Scamps & Champs has provided me with that opportunity"
Kayleigh Gaskill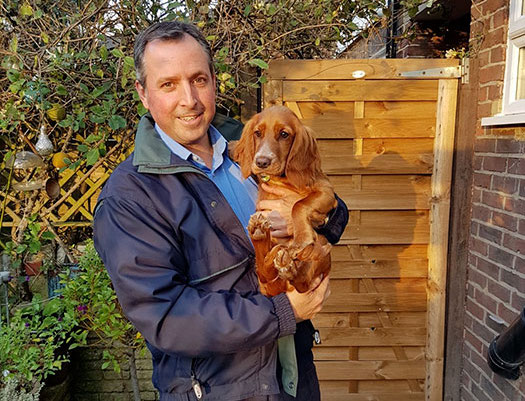 "After working in financial services, I now want to do something for me which I can be proud of."
Simon Ellis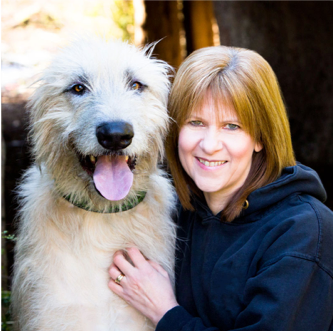 Lesley Regan the founder of Scamps and Champs is passionate about the success of franchisees.
"Getting the right people for our brand is really important as we want each branch to be successful. The franchise opportunity has been designed to provide each individual every chance to succeed with Scamps & Champs. I personally mentor every franchisee through their journey."
Who We're Looking For
Scamps & Champs doesn't require a previous experience running a business. You don't need qualifications to work with animals, in fact if you have never done anything like this before you might be perfect for this.
Providing you:
Have a passion for animals
Are wiling to work hard
Want to succeed
Have a great attitude
Want to learn business skills
You stand every chance of making a Scamps & Champs Franchise a success
Sound interesting? Check it out quickly.
With 'LIMITED AVAILABILITY' act now.
If you are seriously looking for an opportunity to work from home, and create a better future for you and your family ACT NOW
This opportunity is "LIMITED", as we can only take on a set number of individuals each month to ensure we give you the best support in those first few crucial months.
Videos
We offer a franchise opportunity for individuals to join us and follow our proven business model in providing pet care opportunities to pet owners in local franchise areas.
News
15 April 2019

After successfully completing the application and recruitment process to become join the Scamps and Champs family, Katie and Andrew will open their Scamps and Champs dog walking and pet care branch in Halifax in April 2019.  This isn't the first franchise Andrew has joined and having over 19 years...
08 February 2019

Scamps and Champs franchisee, Kayleigh Gaskill who runs the Tameside branch has been rated top 3 for dog walker providers in her area for the 4th year running. Following a 50 point inspection, which looks all parts of the business from, customer satisfaction, ratings, reviews, pricing, trading sta...