Snack In The Box Franchise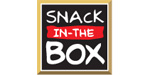 Snack In The Box - Snack Food Vending Franchise
The UK's number one vending franchise offering vending solutions to workplaces across the UK.
 Watch Video
Finance requirements

Total Investment: From £10,000 + VAT
Minimum Investment: £5,000

Available areas

UK wide
Profile
Snack in the Box…
Delivering snacks to the workplace
Snack-in-the-Box are a franchised organisation working in association with Mars, Walkers and Britvic to supply a fantastic range of popular confectionery and drinks products into workplaces of all sizes. Becoming a Snack-in-the-Box representative means that you will be joining a team of 65+ franchisees across the UK and Ireland; delivering snack products and drinks to small and medium businesses, servicing your own exclusive territory.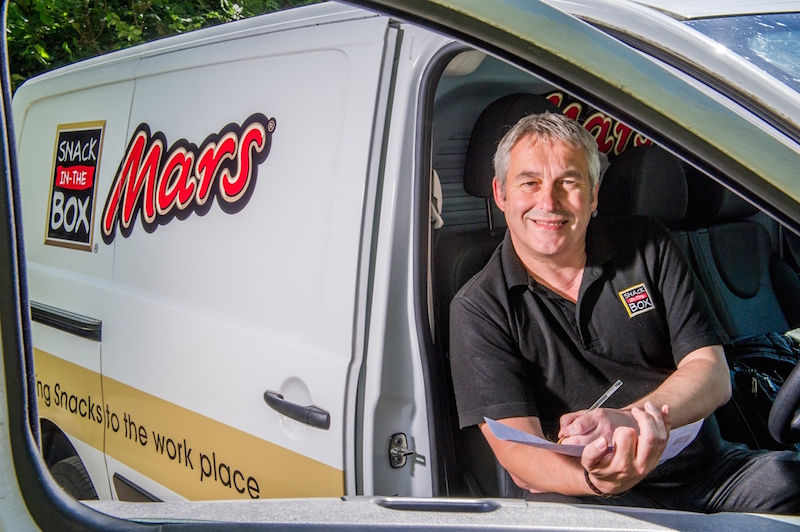 Snack-in-the-Box is a low cost franchise, with packages starting from just under £10,000.
Due to our National Account presence most territories already have a small existing client base situated within
Not only will you benefit from a central support centre, providing you with customer service, sales and marketing support, but you will also have the majority of the equipment sited by our experienced canvassers from day one.
You will also be equipped with company branded uniform and vehicle livery.
Our vending services are delivered to offices and workplaces free of charge, there is no cost and contract, employees simply pay for what they eat and drink.
There are a range of solutions available to suit all business sizes and requirements ranging from vending boxes to Slimline and large glass fronted vending machines.
Franchisees service their customers on a regular basis, restocking their snacks weekly and collecting the money, while regularly canvassing for new sites in order to grow the business.
Snack-in-the-Box emphasise the need for great customer service, a professional attitude and a friendly, reliable approach from all of our franchisees. This allows us to maintain a strong brand identity that will help you to build a successful business
Our franchise package includes the following:
Equipment:
180 Self Service Vending Boxes

15 Slimline Vending Machines

Up to 5 Combination Vending Machines

1 Coffee Vending Machine
We also offer additional items of equipment to be included in your package if this is considered appropriate.
The package also includes an additional day of sales support to be taken during the first year – after customer service training
Initial Stock: Stock is provided by SITB for your initial batch of new customers. 
A Comprehensive Training Programme: An intensive one week course at our Head Office, which will focus on areas such as - software packages, sales training, stock ordering and controls, customer service and engineering.
Two Week on-site Business Launch: Our experienced sales team will visit the new franchisees area for two weeks to establish the majority of the initial client base. These two weeks will be spent 'hand holding' with the franchisee in order to provide field sales and customer service training.
The launch will provide the franchisee with a customer base and income from day one. The option is also available to extend the duration of the launch sales campaign.
Marketing Materials: A selection of professionally designed and branded materials will be supplied to enable franchisees to market and develop their business to new customers.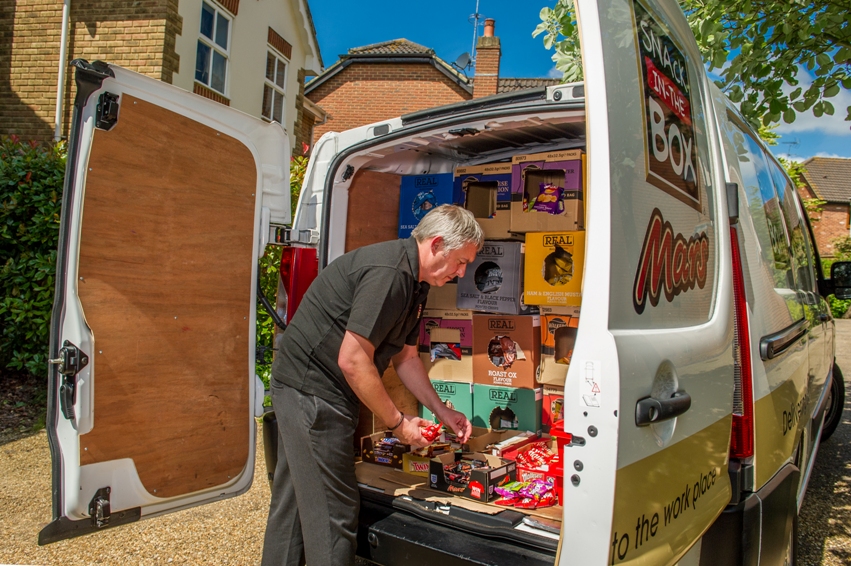 Stationery Package: An initial package of Snack in the Box branded stationery items that portray the Snack-in-the-Box corporate identity.
We are authorised to use the branding of our brand product partners (Mars, Walkers and Britvic) on these. This consists of letter heads, business cards etc.
Software Packages: A bespoke customer and sales database is provided that will allow a franchisee to monitor sales and customer service using their own PC.
We also provide a specialist accounting software for franchisee that will assist with VAT returns, year-end accounts and financial planning.
Van Livery: We will sign write your vehicle with our corporate imagery and provide advice on how your vehicle should be racked out inside to ensure that you are able to operate with maximum efficiency.
Operations Manual: The Snack-in-the-Box know-how is conveyed to the franchisee through our comprehensive Operations manual.
Additional Field Training: A series of visits from Snack-in-the-Box personnel will follow over the franchisee's first weeks and months of trading to provide, systems, operational and sales support.
7 Compelling reasons to own a Snack-in-the-Box Franchise
Powerful Brands Being a Mars brand partner, you will be operating your business with the immense benefit that the association with a powerful global brand offers. And Snack in the Box is recognised as one of the UK's established vending companies, adding further credit to your business.
Products in Demand Demand for chocolate, crisps, cold drinks and other snack products is undiminished. We deliver right to the workplace, conveniently offering employees the 'treat' snacks they crave to help get them through the working day. We're the ultimate convenience retailer!
Experience SITB is one of the UK's well-established franchisors. For over 18 years we've been helping people from a variety of different backgrounds to fulfil their ambition of working for themselves. By sharing these years of experience we're able to help our franchisees to fully maximise the success of their business.
Easy To Operate An SITB franchise is quite simple to operate. Essentially it involves ordering stock, making deliveries, liaising with customers and dealing with basic administration - we provide software to help with this. Those who are well organised and energetic find it a very straightforward business to run.
Guaranteed Customers During the launch campaign SITB will help you to secure 100% of initial customers for your vending boxes. Guaranteed!
Marketing That Works We've developed some highly effective and simple techniques for finding new customers.We'll train you how to apply these so you're able to continue developing your business.
Support All The Way You run the business, but with our guidance and support. We help with marketing, handle customer calls, supply technical assistance and offer preferential terms with wholesalers.
To receive more information on this exciting franchise opportunity, please complete the short form below
Videos
Find out from the experts from Snack in the Box about how you can build your own successful van-based franchise. This event is ideal for anyone considering investing into a van-based franchise and is seeking the freedom that a mobile service business offers.

<iframe width="1280" height="720" src="https://www.youtube.com/embed/ypUS27G1Hps?rel=0&amp;showinfo=0" frameborder="0" allowfullscreen="" />