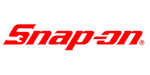 Snap-on Tools - Tool Retail Franchise
Join the world's number one tool brand. Be your own boss whilst being supported by an elite team of industry specialists.
Available areas

Opportunities available throughout the UK.
Profile
Snap-on Tools is the World's Number One Professional Tool Brand.
Established almost a hundred years ago, we've been operating in the UK since 1965. Today, we have over 430 franchisees across the UK and Ireland.
Franchisees deliver gold-standard, premium products to technicians up and down the country. Our fantastic business opportunity offers you the chance to be your own boss whilst being supported by an elite team of industry specialists.
"There are so many positives that go along with a Snap-on franchise that you don't get if you're working for someone else. The products for a start, the support, the knowledge and being part of a network that support you. On a day-to-day basis, you meet so many different types of people - you can have a laugh and genuinely enjoy the work. I think that's pretty special." – James Rygor, South Bristol and Mendips franchisee.
Number one for a reason!
An exclusive territory: fully surveyed territory with around 220 potential professional tool users before you even turn a wheel
Your very own mobile store: No rent or rates PLUS go directly to your customers, who are waiting for you!
To be a brand leader: Snap-on is the most in-demand product in its category
No royalties or advertising fees: you keep 100% profit
Average sales to your customers of over £6000 per week
The potential for growth: expansion is welcomed and encouraged, many franchisees own multiple territories
Excellence as standard: training and support
You don't need experience in the trade to be a Snap-on franchisee. In fact, some of our most successful owners have no experience in the automotive or tool trade at all! Our no-nonsense training is designed to teach you all you need to know about running a Snap-on franchise. by an elite team of industry specialists.
Training starts with a week in Dallas in the US – we fly you to our flagship training school where you will learn about:
Product knowledge and application
Customer service and management
Features and benefits sales techniques
Business administration and basic accounts
Computer training for your state-of-the-art sales and stock systems.
Afterwards, new recruits are welcomed into the Snap-on family at the UK head office in Kettering. Here, you'll meet the staff who will support you on a daily basis and collect your very own custom-built mobile store!
Once you've collected your own set of wheels, you'll receive five full days of on-van support from a dedicated Franchise Developer. PLUS a further 12 days within your first five weeks!
Ongoing support for the life of your business
Dedicated Franchise Developer for your first 12 months
Monthly franchisee forums for training, new product launches and sharing ideas
National marketing strategy and promotional materials delivered fortnightly
Head office telephone support line
Annual conference, Franchisee Advisory Council
"I've been a franchisee since 1997 but I still get training! We get updates and meetings to attend but mostly you are constantly gaining experience in selling and how to deal with customers on a day-to-day basis." – Elio Auletta, Sutton franchisee
Who needs the banks?!
We believe that everyone deserves the right to achieve their dream of being their own boss. That's why we'll help you to fund your franchise. With Snap-on finance, our fully accredited in-house bank, you pay just £24,143 and we fund the rest of the monies on a 6-year interest bearing loan.
Fixed, regular repayments mean you can manage your cash flow and always know exactly where you are with your finances. Plus, a three-month payment break gives you time to get your business up and running.
We have the utmost confidence in our franchise which is why, when you invest in us, we'll invest in you too.
"I would definitely buy the franchise again and I've already bought a second van! I just want to keep growing and working my way up through the ranks." – Richard Swayne, Dartford franchisee.
The Franchise Package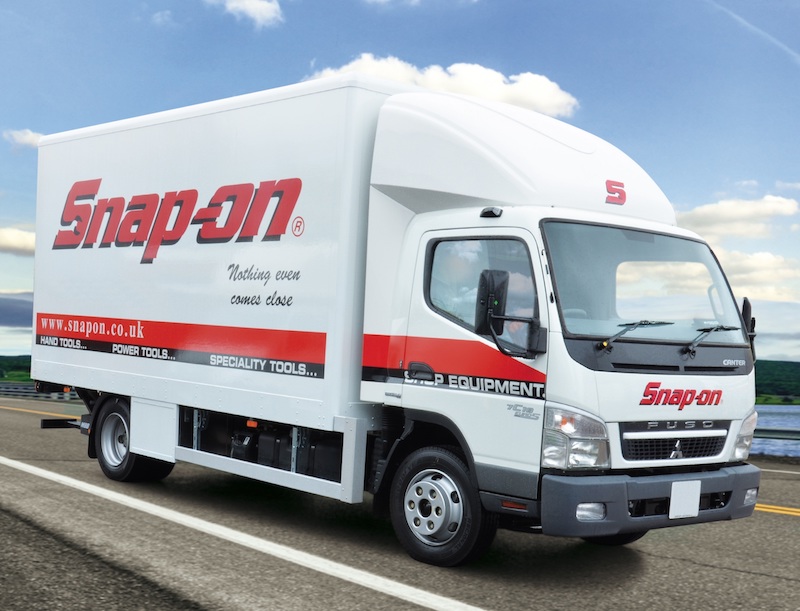 Your franchise package includes:
All starter stock
Dallas training week
UK head office training programme
Dedicated support team
Exclusive, protected territory
Operations manuals
Advanced sales and stock IT system
Continuous training and support including monthly franchisee forums, annual conferences and workshops
Whether you dream of financial security for you and your family, a mortgage free lifestyle, putting the kids through university or just want to spend your time loving what you do, a Snap-on franchise is a way to achieve all that and more.
News
14 December 2017

Snap-on are celebrating after taking home Silver and being crowned the number two franchise in the UK by the Elite Franchise 100. Allowing UK franchisors to duke it out on everything from growth to the support they offer franchisees, the Elite Franchise 100 recognises franchising's brightest busin...