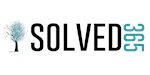 SOLVED365 - Commercial Cleaning Franchise
Build a thriving business right now with a SOLVED365 franchise.
 Watch Video
Finance requirements

Initial Franchise Fee: £15,000 + VAT
Total Investment: approx. £75k

Available areas

United Kingdom
Profile
Build a thriving business right now with a SOLVED365 franchise.

WHO WE ARE
Total Solutions Group is a multi-million-pound turnover, nationwide and independently owned, specialist facilities services company, offering a range of services throughout the UK. We have a phenomenal reputation with our clients and we are in high demand.
A highly trained workforce combined with a companywide passion for great customer service has led to a continually growing demand for their services and expertise. With offices in Welwyn Garden City and Newcastle, Total Solutions Group is well placed to meet the geographically diverse needs of much of its client base, however, in some circumstances it does need to pass contracts to other providers with immediate local capacity – what we want to do however is to give these lucrative contracts to our own people, our own network of hardworking, ambitious franchise owners. That's why we created the SOLVED365 commercial cleaning franchise opportunity.
Whilst many facilities management companies focus almost entirely on national accounts, with SOLVED365 you can also target your local market for daily cleaning, window cleaning and specialist cleaning. Your target market is likely to include GP surgeries and private hospitals, schools, warehousing and distribution centres, student accommodation, hotels, care homes, retailers, restaurants, car showrooms, private schools/academies and colleges to name a few.

Total Solutions Group is versatile and offers a wide range of specialist services. You will have the opportunity to earn additional commission by upselling these other services that are then delivered by the other group divisions such as:
Security services: manned guarding, security patrols, events security, keyholding and alarm response
Drainage/Environmental Cleaning
Hire of high access equipment
Tall Building Window Cleaning and Rope Access

BACK OFFICE SUPPORT FOR FRANCHISEES INCLUDES
Call handling
HR & Recruitment Support 
Health & Safety
In-house training is provided free of charge (ex travel and accommodation)
National account support
Hands on operational support from regional offices
Marketing support – providing a range of local marketing tools and templates
Technical support
24/7 help desk
Business growth support
We believe that the back office support we provide to our franchisees is key to helping them grow their businesses far beyond what they can accomplish as independent operators. You will benefit from having all the advantages of a national company, while enjoying the freedom to grow your business locally as your own boss.
WHO WE ARE LOOKING FOR
No knowledge of the cleaning industry is required, but you should be passionate about delivering excellent customer service and building strong business relationships. 
We have 3 franchise opportunities available:
Single Territory
Territory Developer
Conversion (convert your existing commercial cleaning business into a SOLVED365 franchise)
We are happy to discuss ambitious plans if you have the relevant experience and resources.

GOT AN EXISTING CLEANING BUSINESS?
Join the SOLVED365 brand in order to gain growth advantage as a result of utilising a more powerful brand, access to an established supplier network, lead generation services, back office support services, invoicing and bookkeeping support, local marketing programmes, more sophisticated business management systems and training and business growth programmes. It's the perfect chance to take your business to the next level and beyond.
THE FIGURES
The initial franchise fee is £15,000 + VAT
The monthly management fee is 15%
The national marketing fee is 3%
Total investment is approx. £75k which provides a level of working capital and covers the cost of the deposit for the lock up, fit out of the lock up and other operating overheads in the early stages of trading. Up to 70% of this can be secured via bank funding (subject to status).
If a SOLVED365 franchise sounds like an ideal opportunity for you, simply complete the form below.
Videos
Learn more about the Solved365 Franchise in this video.