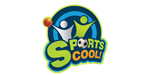 SportsCool - PE & Dance Coaching Franchise
Join one of the foremost specialist providers of sports and physical education to primary schools in the UK.
 Watch Video
Finance requirements

Total Investment: £24,995. + VAT

Available areas

UK
Profile
Has Covid-19 given you time to think about your future?
SportsCool, a franchise unaffected by the economy, are looking for passionate franchisees.
Coach your way to £150K+ per year with initial sales guaranteed and put the fun back into your career. Help our future generation build the fitness and confidence they deserve! Educate - Motivate - Participate. SportsCool is the one to choose if you love sports and want to make a difference.
SportsCool provides you with the opportunity to run your own business coaching primary aged children in sport and making a career out of it.
Uniquely, as part of our franchise package, SportsCool guarantee to set up your first 5 schools. This means you can quickly and easily set up your own coaching company with a guaranteed customer base and income from day one. And with our first-class training and support, you will be well on the way to making a six-figure salary within three years.
What we do...
Our Ethos is Simple.
EDUCATE
All of our sessions should be educational for the learners we teach. From healthy living, biomechanics through to sport specific knowledge. We progress learners' knowledge in every session that we run.
MOTIVATE
Children should want to participate in sport. We build our sessions in a way that encourages learners to do just that. From initial confidence building exercises, to fun games and interactive competitions.
PARTICIPATE
Because our sessions are structured in such a way, it means we have high numbers of participants. This is great because it is our mission to find a sport for every child that they LOVE... And who knows, they may just take it up for the rest of their life or even become elite in their field.
SportsCool recognise the potential of each and every child and actively encourage them to be the best that they can be.
We progress our learners, we build their confidence and give them enjoyment as well as the structure they need. We can coach over 15 different sporting activities and have made it our mission to find a sport for every child that they LOVE.
Why we do it...
Children are at the heart of what SportsCool are all about. We are passionate that every child should have the opportunity to participate, progress and achieve in sporting activities.
This physical activity has a profound effect on self-esteem, confidence, motivation, physical aptitude and all-round mental and physical health.
SportsCool use positive reward in everything that we do. Our sessions raise aspirations, are accessible to all, and, most of all, FUN. As a result we see the learners that we work with blossom into confident, healthy and aspiring individuals.
What are the qualities of a SportsCool franchisee?
Whilst franchisees may come from all walks of life, there are some qualities which will make you the ideal person to be successful in this industry. We see these as some of the key ingredients that make a perfect recipe for success:
A passion for sport
A passion for working with children
A passion for developing physical activity in schools
A hard-working ethos
A can-do attitude
A people person
An ability to follow a business model precisely
A strong desire to succeed
A willingness to have fun and enjoy your job
We are proud to say that our franchise offering is flexible. So not only can it work for those who want to have a hands-on experience doing something they love, but it can also be successfully run as a management opportunity for someone looking to take more of a back seat to coaching, but has passion for a community based business in the sports profession.
How you will be supported...
SportsCool's support is second-to-none. We ensure first-class training to all our franchisees and coaches ongoing. We offer the highest level of support to ensure the children we teach get the best teaching we can provide.
Franchisors Lee, Matt and Andy and dedicated team are with you every step of your journey to ensure your business is a complete success. When you succeed, we succeed!
This will ensure you are well on the way to making a six-figure salary within three years.
"SportsCool Franchises represent a great opportunity for people who are passionate about sport to get into business. My remit is to take you through the journey and ensure you are growing your business as effectively as possible."
Sam Skidmore
Business Development Manager
You can expect to earn...
What you get for £24,995 + VAT...
Your franchise package will include an exclusive territory with over 200 schools, delivering multi-sports and dance and upon purchase of the franchise, we will guarantee your first 5 schools from day one, meaning you can start earning straight away. As well as the proven method, tools to succeed and so much more:
Guaranteed customers on day one
Comprehensive initial training
A larger than average franchise territory
Continual training days for franchisees and coaches
Sales support ongoing
24/7 franchisor support on anything to do with the business
Ongoing NGB qualifications
All necessary equipment and marketing materials
Dedicated website and social media presence
100% funding available
Why you should choose us...
If you have a passion for sports, would love to pass this on to the future generation, care about your community and have the drive and desire to build a successful business, then we hope you have seen enough to convince you we are worth finding out more about.
If not, here's a final word from our franchisee Jade and we look forward to hearing from you:
"I love having my own business, teaching children and seeing them blossom. I have the perfect lifestyle and I'm safe in the knowledge that I can get help from SportsCool whenever I need it."
Jade, SportsCool Franchisee
SportsCool are one of the only sports franchises who appear in the Elite Top 100 Franchises of 2020 (click our article tab to read more). We are also pleased to be partners of the Quality Franchise Association.
Videos
<iframe src="https://player.vimeo.com/video/426480149" width="640" height="360" frameborder="0" allow="autoplay; fullscreen" allowfullscreen="" />