Switch Electrical Franchise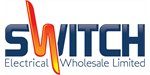 Switch Electrical - Wholesale & Distribution Franchise
With proven profitability and business performance a franchise with Switch Electrical can offer you excellent long-term rewards.
Finance requirements

Liquid Capital: £25,000
Total Investment: £25,000 + fit out + stock
Minimum Investment: £55,000

Available areas

Opportunities available throughout the UK.
Profile
Gain Control with a Leading Franchise Opportunity
Whether you want to become your own boss or enjoy the material benefits that accompany a high performing business - we can help you to achieve your aspirations.
Switch Electrical is one of the leading players in the UK independent wholesale market. We are an award winning, high performing, supportive and forward-thinking company.
Key Features
No industry experience required
Proven business model
Market leading brand
Established 10 years
High earning potential
Training and on-going support
Access to a never ending supply of sales leads
Buying power and supplier discounts
Protected territory area
Rewarding and diverse work
We know what our customers want. "…fast friendly reliable service at competitive prices." We can supply anything electrical. We distribute cable, wiring accessories, trunking-systems, lamps, lighting, heating, ventilation & much more…
Our strategy is simple. We operate from bespoke warehouse units which have been purposely designed to make our business run smooth and effective. We aim to deliver all orders quickly and accurately making sure our customers are completely satisfied.
Switch Electrical are now expanding and we have a variety of new franchise opportunities right now in several locations. If you want to join with us as we continue our expansion across the UK, we would like to hear from you.
A Booming Market
The electrical wholesale market has always been an affluent one, with customers coming from a diverse range of sectors.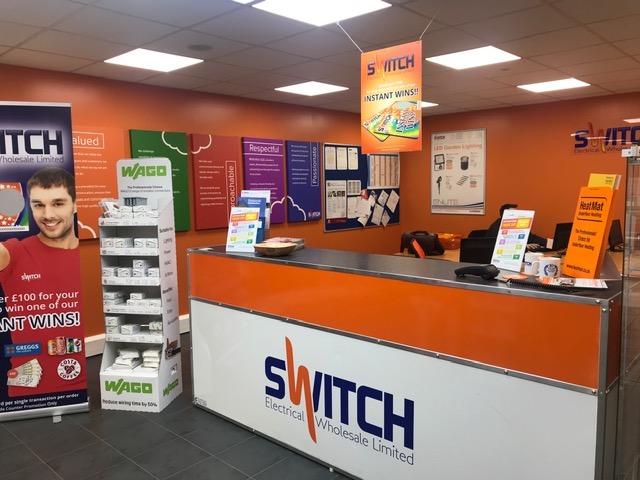 Every business you have ever visited or passed on the street, from schools to dentists, garages to hairdressers, corner shops to multi-national corporations, all require electrical products at some point…
For an owner/investor, this industry can offer you unlimited opportunities to make a truly impressive return, but if you want to take a more hands-on approach, it can also offer you a varied and creative career. No two days at any one of our branches are the same.
The wide range of products that we supply on top of the huge list of materials, technologies, techniques and designs that we work with on a daily basis, you will certainly be kept busy!
What do you get as a Franchisee?
Track Record of Success – We have a developed a method of doing business that works well and produces successful results.
Strong Brand –One of the biggest advantages of franchising is that the company is building a brand on a regional or national basis that should have value in the eyes of customers you're trying to attract.
Training Programme – We have a training programme designed to bring you up to speed on the most successful methods to run the business. We have reference materials to assist you in dealing with whatever comes up while you're running your business.
Ongoing Operational Support – We have staff dedicated to providing ongoing assistance to franchisees. You're not alone when you're building and running your business, and you can always call on experienced people when you hit a rough spot or want to share new ideas for growing the business.
Marketing Assistance – We will offer you marketing assistance to provide you with proven tools and strategies for attracting and retaining customers.
Purchasing Power – As a franchise you can take advantage of the buying power of the entire system to negotiate prices for everything you need at significantly lower levels than you could achieve as an independent operator.
Risk Avoidance – The biggest reason to buy a franchise is that, if you're smart, it will help you avoid much of the risk of starting a new business.
Earning Potential

It is important to emphasise that the above figures are projections provided for the purpose of illustration and are not intended to be a statement, representation, warranty or guarantee of individual franchisee earnings. It is essential that (prior to entering into the franchise) you satisfy yourself of the value of the investment you intend to make in terms of both time and money.
Investment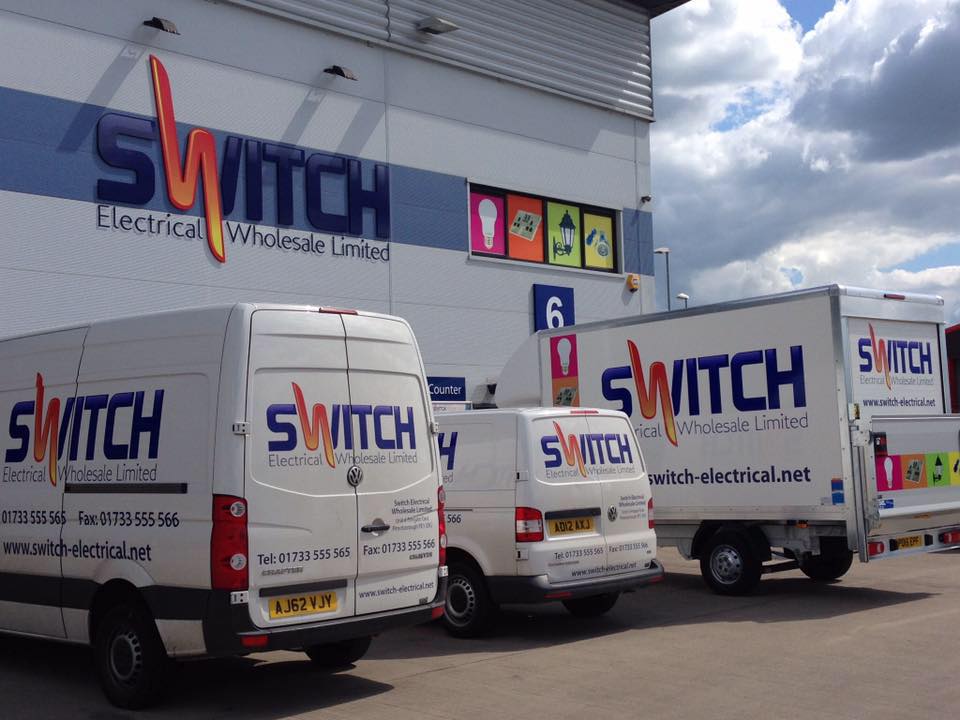 Investing £25k into new franchisee's businesses making the start-up costs for establishing your own Switch Electrical significantly more affordable. This, along with supplier discounts we've negotiated, means that start-up costs are just £55k + working capital.
The franchise fee, for a territory licence of ten years, is £25,000 and is included within the total capital requirement and costs breakdown found within our prospectus. Each month a management service charge fee of 5% of your turnover and a £500 national promotional fund levy are payable.
Next Steps
If you're interested in franchising with Switch Electrical, why not come along to one of our bespoke Concept Days.
Our Concept Days are designed to give you an inside view of our franchise network. You will sit down face-to-face with our Directors to chat through the process of becoming your own boss and the doors that Switch Electrical can open for you. You will also be introduced to the management and support team at the Franchise Support Centre who have a whole host of experience and are dedicated to helping you make a success of your business. As well as this, you will either get to see our flagship centre based in Peterborough, or have a virtual tour, which will give you a flavour of a fully operational production centre in action.
This day is tailor-made to address your priorities and is an informal appointment that will enable you to get a feel for our business. This is a no-obligation meeting with our team, and we do not expect you to commit to anything on the day. This is a big decision for you, which requires a lot of deliberation and we want you to feel as informed and as comfortable as possible before you choose a course that is best for you. We look forward to hearing from you and seeing you soon!