The Happy Angel Company Franchise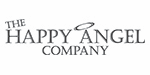 The Happy Angel Company - Housekeeping Franchise
A real housekeeping franchise that cares.
Finance requirements

Franchise Fee: £9,995 + VAT

Available areas

UK & Ireland
Profile
Because everybody needs an Angel
The Happy Angel Company is a real housekeeping franchise that cares
About Us
The Happy Angel Company is a 1st class domestic, commercial cleaning and housekeeping business, delivering first class results. We are fully insured and we supply all our own materials. We train and manage our staff very closely and are fully referenced checked to ensure the clients piece of mind.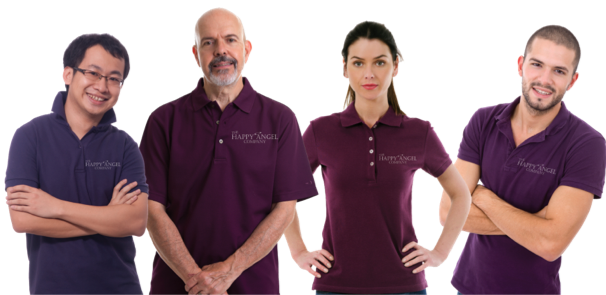 The Happy Angel Company was established in 2013 by Yvonne Williams and her husband after becoming thoroughly disillusioned with corporate life. The Happy Angel Company has developed a very strong reputation, not only in the domestic cleaning market, but also in the holiday let housekeeping service, hospital to home helping hands service, together with the commercial cleaning service.
The Happy Angel Company offers a very flexible and reliable service which is designed around the needs of the individual from daily, weekly, fortnightly or monthly visits. Every home is unique and client requirements are different, therefore we initially arrange to meet which each home owner at their property, in order to discuss their individual requirements and to give an accurate assessment of their needs. This also gives us a chance to 'marry up' clients with the cleaner who we feel will best suit each other, therefore insuring a happy relationship between the client and their cleaner.
The Services We Provide: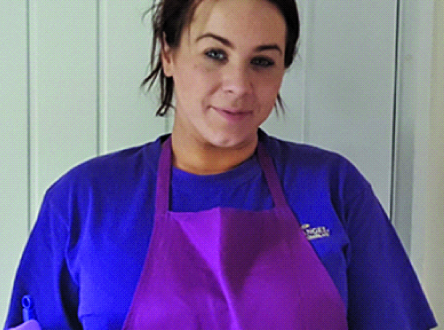 Housekeeping services
2nd homes including preparations for forthcoming visits
A supporting role for working from home, enabling clients to manage both office and home environments.
Shopping service if client is un-able
Light maintenance work, (handy-man), cutting the grass, and changing bulbs in light fittings.
Away from home security, parcel collection or key holding service.
Domestic Cleaning
A full range of professional domestic cleaning services are available.
End of tenancy cleans on properties that are let.
Before and after party cleaning service or just having family or friends coming to stay.
Moving home cleaning service, whether moving in or out.
A thorough one off spring-clean.
Preparing a home for sale or rent.
Hospital to Home Domestic Support
Whether your client has just had a baby, or convalescing after surgery which left them feeling unable to cope? The Happy Angel Company can help with clients' domestic matters, such as cleaning, shopping (prescription collection), light meal preparation, ironing, etc.
Holiday Home let changeovers
This is a really popular, specialist, service as there are so many Holiday let properties all over the UK.
We offer either a fully managed service or a housekeeping only service, which caters for the UK and Ireland's thriving holiday industry.
Commercial Cleaning
The Happy Angel Company offers both office and show room cleaning service, making employees feel valued and impressing your clients with spotless offices and showrooms. Our experienced staff make the world of difference to the work place. We do not offer this service to commercial kitchens or area's which demand specialist cleaning.
Our Ideal Franchisee:
We are looking for people who want to be masters of their own destiny, instead of running in the rat race!
Do you want…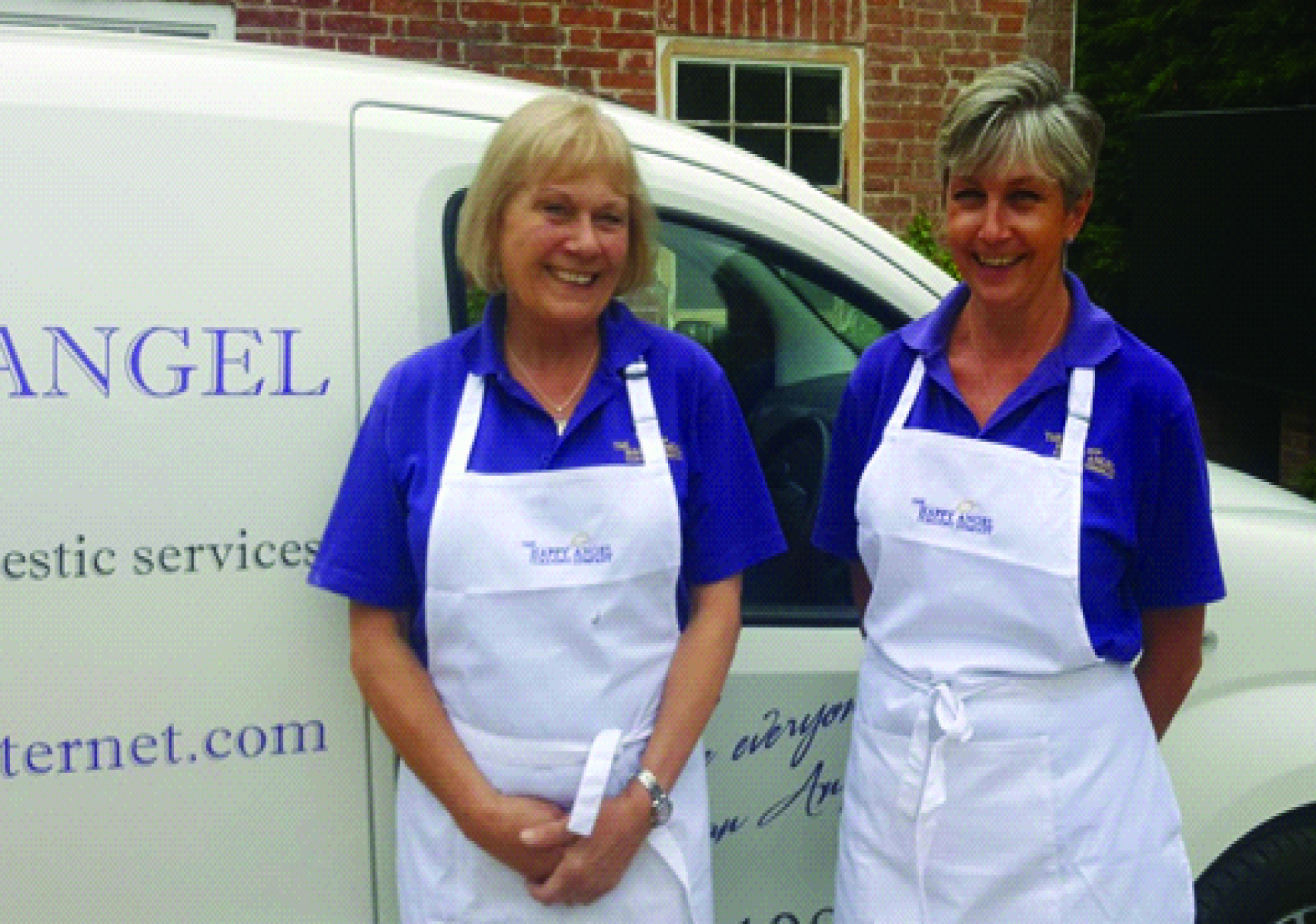 freedom to make your own decisions,
the ability to structure your work around your family commitments,
to have a business that provides both job satisfaction and a good level of income?
Are you…
committed to, and value, customer care?
wanting to become part of team who are committed to helping others enjoy running their own business?
At Happy Angel we are all working for a common goal and you would be involved with a business that provides job satisfaction and a good level of income… so why not come and join the Happy Angel family?
Our Franchise Package:
The franchise can be run as a 'hands-on' operation or as a 'management' franchise, where you don't do any of the actual day to day work, but recruit others to do it for you. We have developed a comprehensive franchise package for you to get running from day one.
Below are just some of the key elements we will provide:
Training & Opening Support
Project management
Operating Methods & Systems
Rights to use Happy Angel Franchise central administration
Franchise Process Manual
Training Materials
Leaflets & Marketing Collateral
Advertising & PR Templates
Group Marketing Activities
Lead Generation & Website Participation
Our Training & Support:
Our comprehensive training programme covers every aspect of the business and is designed to fast-track you through all the operating procedures.
As part of our planned ongoing development, we will be providing support services to help you further your business aims and objectives, in addition to developing the business as a whole.
The Training Programme Includes:
Happy Angel Franchise its services and structure.
Market knowledge.
Company procedures.
Health & safety issues and responsibilities.
Selling skills.
Running a small business.
We also provide an On-Going Support Package.
The investment
The total investment to buy a Happy Angel franchise is £9,995 + VAT, however potential Franchisees should also budget for legal and professional costs which should include a review of the Franchise agreement, assistance with your business plan, the cost of a new company formation plus initial, and on-going, accountancy requirements.
News
17 September 2019

In all fairness, with Happy Angel, no two days are the same; we get a different snap shot of our client's lives on each and every visit. As a Happy Angel franchisee you will experience births, deaths, marriages, promotions, children's graduations, first day at primary school, secondary school, the...
15 September 2019

British households are paying out £26 billion a year. Excerpts of the article posted by M Fawcett in the esure news-centre on their website in September 20, 2016 One in three (34%) households now employ someone to help with domestic chores Of these, nearly five million Brits now have a clean...