The Wooden Floor Store Franchise
The Wooden Floor Store - Home Retail Franchise
Are you a positive, persuasive person looking for a business opportunity that can generate a VERY HEALTHY INCOME?
Finance requirements

Total Investment: from £40K

Available areas

UK
Profile
WHY OPEN YOUR OWN LOCAL WOODEN FLOOR STORE?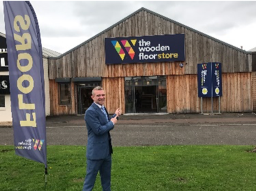 Every property needs flooring: residential, public and commercial
Enjoy lucrative profit margins from our innovative product ranges
Local competitors are limited to major brands, you are not!
Established 20+ years with six company-owned stores
Franchisees trading in Scotland, Northern Ireland and London
Develop your first successful store, then open more…

PEOPLE VISIT A FLOORING SHOWROOM WHEN THEY'RE READY TO BUY!
Effort versus reward: unlike most retail environments, almost everyone that enters your showroom is a serious prospect. To be successful is really quite simple… you and your employees need to: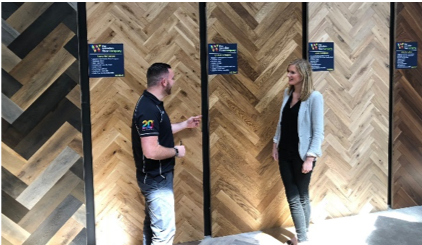 Ask the right questions
Listen to the answers
Guide customers on their options
Take their order
Take payment
Arrange delivery
Suggest local fitters (we don't fit floors)
...and check the customer is happy!

OWN-BRAND SALES MAKE HAPPY CUSTOMERS AND GREAT MARGINS!
While your customer may arrive in your store to see and touch the big-name flooring brands that you stock, your exclusive, innovative product ranges will soon take their attention! Selling these higher-margin products benefits you and will delight your customers: they can enjoy personal guidance in buying on-trend, exclusive flooring at an amazing price. Meanwhile, your local competitors generally supply only those large brands that people can buy cheaper online! Your showroom will stand out for its quality, not be involved in a race to the bottom on price.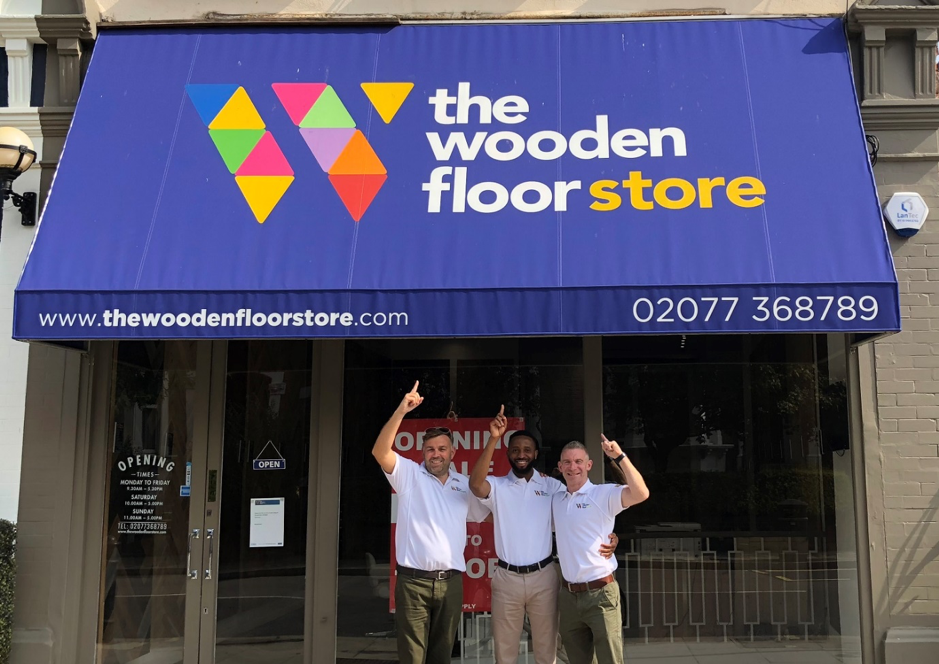 SUCCESSFUL WOODEN FLOOR STORES WILL DELIVER…
Payback of your
initial investment
in year one

Open your first store, employ a salesperson and start selling flooring in your local area

Six-figure
EARNINGS
in year two

As local awareness grows, start to benefit from referrals and repeat business

Multi-store
expansion from
year three

Start building a network of local stores that can grow to deliver your dream lifestyle
Based on figures from actual store performance, full accounts available for serious applicants


FOLLOW PEOPLE WHO HAVE SUCCEEDED
Richard and Ross have developed the business with solid foundations, having never borrowed to finance their expansion. The business was started with £500, left to Richard by his aunts. What these childhood friends have done over the past 20 years is a testament to their approach to do things properly, and that's what they're looking to share with ambitious franchisees looking to emulate their success.
| | |
| --- | --- |
| Richard Snape | Ross Nicholl |
| "We don't rush, we do things properly and always establish solid foundations before pushing forwards. We have complete supply chain ownership from the forest to the floor, because sustainability matters to us. And we have a solid business model to share that can deliver you very healthy returns." | "We want successful franchisees to enjoy the same lifestyles that we do. We are all family people who work hard and play hard, enjoying the rewards of our efforts. Everyone has dreams, whether taking control of their time, building a business empire or enjoying nice holidays, cars and the rest!"   |

"Richard and Ross just have so much energy and passion. I wanted to buy into someone else's business because they'd done it before, and with Richard and Ross, not only had they done it before but wood flooring was their life and their passion. Their passion meant everything, it's exactly what I was looking for. If someone doesn't have passion for their own business, then why should I? Infectious is the word I'd use to describe it. The support has been amazing."
Cajetan Kii, Fulham franchisee  
GET IN TOUCH NOW IF YOU...
Want to find out more about this extremely lucrative business opportunity
Have a positive can-do attitude and great people skills
Are motivated to follow the model and emulate the founders' success
Are happy to roll your sleeves up and do what it takes to WIN
Can invest at least £40K cash, with funding available (typical total investment £90K)