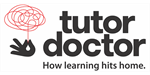 Tutor Doctor - Tutoring Franchise
Tutor Doctor Franchise owners operate this highly profitable, white collar, home-based business by utilising a network of tutors.
 Watch Video
Finance requirements

Franchise Fee: £29,700
Minimum Investment: £33,000

Available areas

Opportunities are available throughout the UK.
Profile
Join the fastest-growing home-based Tutoring Franchise worldwide
Build your own business while making a difference
As a prominent leader in the multi-billion-pound industry of private tutoring, Tutor Doctor is experiencing one of the fastest growing international expansions of any educational company in the history of franchising. With 15 countries, 640+ franchises around the world, Tutor Doctor has changed the lives of 300,000+ people by helping them with their academic goals.
This is accomplished by utilising a unique one-to-one tutoring approach that matches students with professional tutors based upon the students' individual needs.
While each year Tutor Doctor has continued to grow at unprecedented rates, it is the commitment to the core philosophy - every child can learn, but not every child learns the same way - that remains the source of Tutor Doctor's success.
Online Tutoring with Tutor Doctor
The tutoring process remains the same, whether you are online or offline. Every student is assessed and carefully matched with the best possible tutor. We devise a custom-tailored program for the child, and offer support throughout every step of their learning journey. To facilitate the best possible online tutoring experience, we've teamed up with software provider Bramble for our program.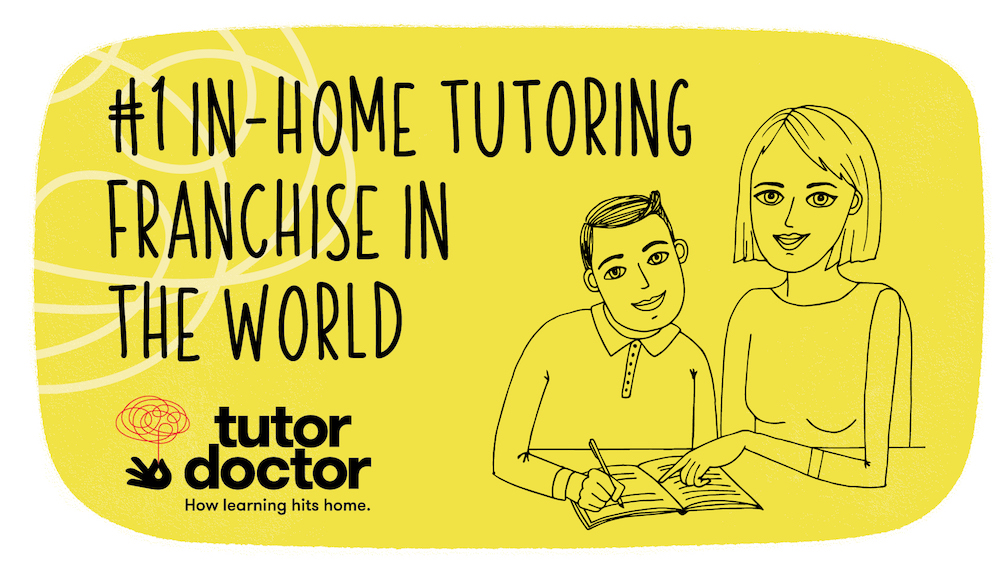 Why Choose Tutor Doctor?
World-class training and support
No education experience required
Proven business model
Complete flexibility to set your own hours
Low overhead
Fast start-up - you can be ready to go in as little as 3 months
Semi Absentee Model available
95% of our customers will recommend us to others
Over 640 franchised territories in 15 countries
Over 300,000 students helped
Over 35,000 tutors
Training & Support:
80 hours of online training (pre-training)
7 intensive days of training
Launch Support Program – (1 year)
2 site visits from your Launch Support Specialist
Weekly Global Franchisee Call
Annual conferences
Field Coach
Regional meetings
Ongoing training and support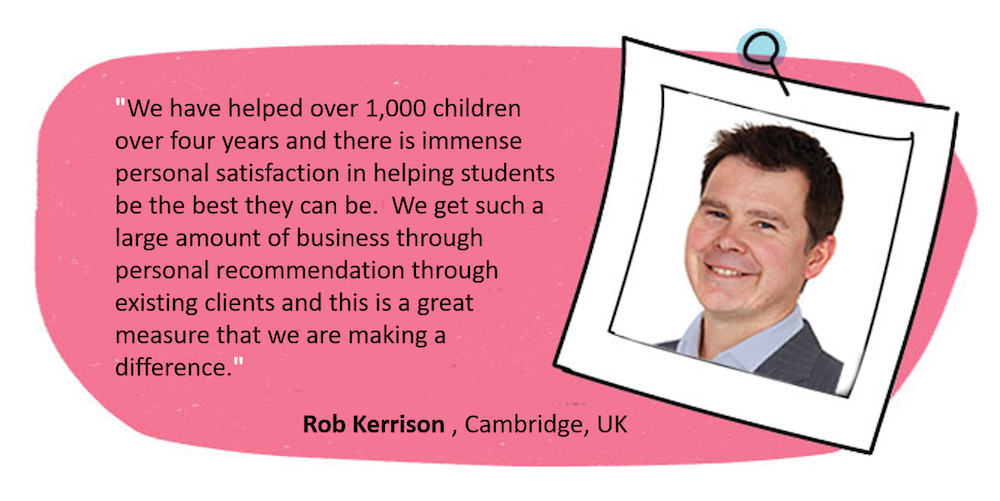 Interested?
If you're a motivated, people-oriented person who wants to own a business that enables you to have more flexibility in your life, work from home, make a difference in your customers' lives and have control over your income, then we want to talk to you. Complete the form below and we'll be in touch!
Videos
<iframe width="560" height="315" src="https://www.youtube.com/embed/to-W4-VA040" frameborder="0" allow="accelerometer; autoplay; encrypted-media; gyroscope; picture-in-picture" allowfullscreen="" />
<iframe width="560" height="315" src="https://www.youtube.com/embed/7dJKs4yIhJY" frameborder="0" allow="accelerometer; autoplay; encrypted-media; gyroscope; picture-in-picture" allowfullscreen="" />
<iframe width="420" height="315" src="//www.youtube.com/embed/_UfpdpAm85w" frameborder="0" allowfullscreen="" />