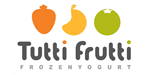 Tutti Frutti - Frozen Yogurt Franchise
Join a modern self-serve Frozen Yogurt franchise who've experienced exception global growth.
Finance requirements

Franchise Fee: £20,000
Total Investment: £95,000

Available areas

United Kingdom
Profile
Taking The Most Exciting Retail Franchise Concept Into The 2020's
Tutti Frutti Frozen Yogurt was founded upon the ideas of providing high-quality, healthy frozen yogurt, and giving control back to our customers through a modern self-serve concept.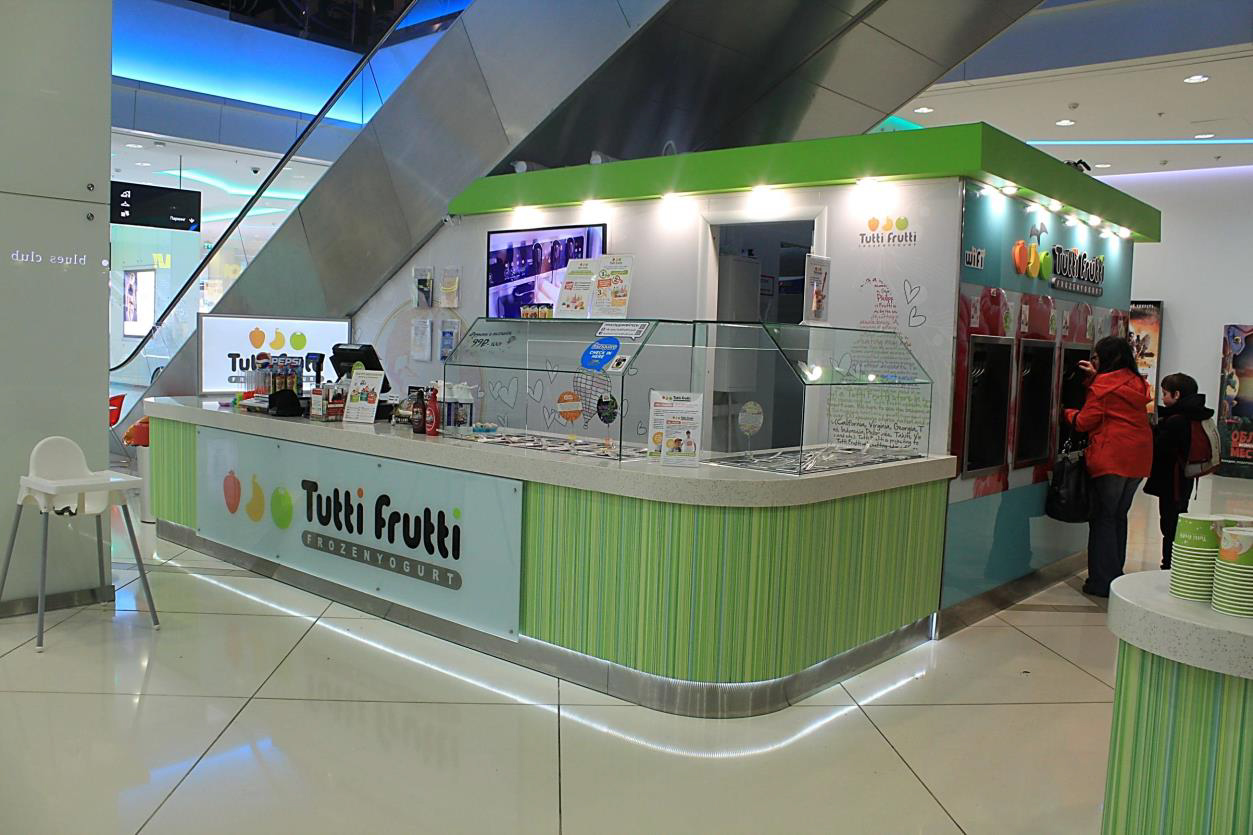 We combined these two ideas in Southern California when we began our great adventure in 2008, and have since become the largest self-serve frozen yogurt brand in the world! We now move forward to the future with our unique concept, expanding the menu and an emphasis on local flavours.
People can find independently owned and operated Tutti Frutti Frozen Yogurt stores throughout the United States and in over 50 other countries including Australia, Canada and Malaysia, with many more to come especially in the UK with the launch of our franchise development program.
Tutti Frutti Frozen Yogurt has developed over 120 recipes for both naturally "tart" and traditional "creamy" flavours as well as sorbets and soy bases.  Combined with a vast range of fresh toppings, the possibilities for creating your very own frozen yogurt treat are both endless and yummy.
What Makes Us Different?
Tutti Frutti owes its exceptional growth and market leadership to a combination of success factors which make it unique: 
The variety and quality of our outstanding range of products, with frozen and fresh yogurts to suit all tastes and all age groups.
No artificial sweetener. Gluten free yogurt. Soy based yogurt for lactose intolerant people. Sugar free, for diabetics.
Customer self-service. The Tutti Frutti full customer self-service concept gives control back to each of our clients, allowing him or her to enjoy fully the unique Tutti Frutti experience. Both adults and children love being able to take their time and choose from the vast range of delicious products on display.
Sales methods. We train and support every point of sales to help the local team to offer best services to customers: product sampling, interaction, fun.
Our franchisees. The full self-service concept is an important contributor to their business success.  Sales per square metre are higher than in a traditional store – clients tend to serve themselves generously and customer throughput is optimised, with no waiting for staff to serve clients or take payments.  And profitability is boosted, with reduced staffing costs producing a strong positive impact on the bottom line.
Health and wellness. Natural yogurts and syrups, topped off with organically produced fruit, nuts and cereals make for a perfect treat in a health-conscious world.
The fun factor. With an almost limitless number of combinations of yogurts, syrups, toppings and bases, creating your own unique Tutti Frutti yoghurt is a great fun experience that is even better when shared with a group of friends.
Great marketing. Tutti Frutti has developed a full range of highly effective marketing strategies that are made available to all of our franchisees. Standard templates are provided for advertisements, flyers and newspaper ads, as well as easy to follow blueprints for store grand openings, sponsoring, loyalty programmes and events. And of course, nothing beats the power of the word-of-mouth advertising that our outstanding products inevitably generate, with social network presence and smart phone based fidelity programmes playing a central role.
Great technology. Whether it is our high quality, easy maintenance, dispensing equipment or our state of the art management software and automated payment terminals, Tutti Frutti brings you the best available technology to ensure the smooth running of your business.
Could you be a Tutti Frutti franchisee?
Our hundreds of franchisees come from every walk of life. What they possess in common is a twin passion for quality products and outstanding customer service.
Here's a test - what would you do if a child drops his just paid for yogurt on the floor in your restaurant?
Would your immediate reaction be to dry his tears by offering a brand new yogurt (and clearing up the mess)? If so, congratulations, you understand the meaning of great customer service!
And your personal qualities will always be central to our selection process, whether your objective is to own a single outlet or to start with one outlet and then grow to owning multiple stores across your region.
If you love our concept then join us as we move into the future of quick service retail. If you want to own your own dynamic business and you believe you can meet our selection criteria, please get in touch today!