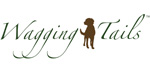 Wagging Tails - Pet Franchise
A flexible nationwide home based business offering an opportunity to build your own successful dog boarding company.
 Watch Video
Finance requirements

Initial Franchise Fee: £12,995 + Vat

Available areas

UK
Profile

The UKs leading licensed home dog boarding company
Looking for the right business opportunity?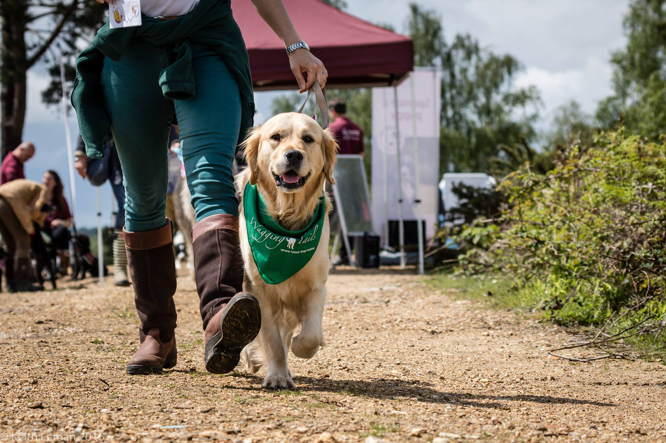 Wagging Tails offers you the opportunity for a complete change of lifestyle, allowing you the freedom to work from your own home office with your dog by your side.
With no two days the same your time will be spent building a team of wonderful Dog Carers and matching owners' dogs to a suitable Carer to ensure they have the best holiday possible. This is a role for a dog lover (obviously!) looking to create the perfect work life balance.
Who are Wagging Tails?
Wagging Tails is the UK's leading licensed dog boarding company and was established by Managing Director Lisa in 2007 with the aim of giving dog owners what they really want - a loving home from home holiday for their dogs and a true alternative to traditional kennels.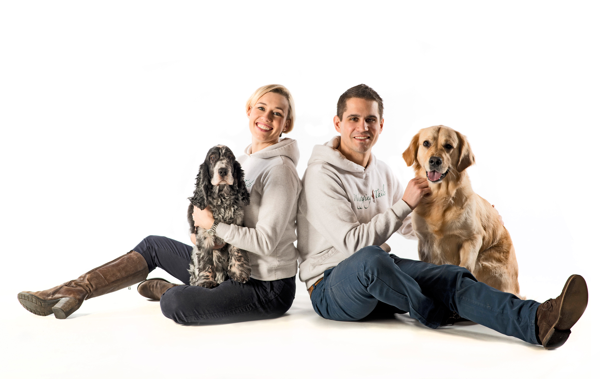 Having developed a thriving local business Lisa franchised Wagging Tails in 2010 as a means of expanding to meet the huge demand we had received from dog owners across the country.
Wagging Tails now has an established network of dog loving franchisees operating across the country and are continuing to grow in this fast moving market place
An award winning franchise with award winning franchisees!
We, and more importantly our franchisees, have won numerous awards, including EWIF Franchisee of the Year on two occasions, EWIF New Franchisee of the Year, EWIF Franchisor of the Year, FMA Best Franchise Marketing Support, Theo Paphitis #SBS Award, and finalists at the Pet Industry Federation (PIF) Awards for Best Pet Service Business and twice finalists at the Best Franchise Awards in addition to local business accolades showcasing the success of both our service and our franchisees.
"Buy with Confidence" – Trading Standards Approved
Wagging Tails are the only pet care franchise approved by Trading Standards' "Buy With Confidence" national register of Trading Standards Approved businesses.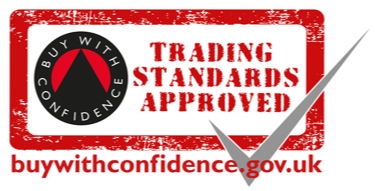 As you are on your journey looking into different franchise opportunities it can be hard to distinguish between them when they all claim to offer similar opportunities and operate to the same levels. Our attainment of Trading Standards approval is another clear indicator that we are the only pet care franchise, which has proven itself to operate in a legal, honest and fair manner in the home dog boarding arena.
What does being Buy With Confidence Trading Standards Approved mean?
Vetted and approved by Trading Standards
Committed to operating in a legal, honest and fair way
Criminal records checked (if going into homes)
Qualified, experienced and fully insured
Monitored to ensure the highest level of customer service
Advised on Trading Standards legislation
An ethical and charitable business
We pride ourselves on our ethical approach to business in all areas of our company. We abide by all animal regulations that affect our work and lead the way in ensuring that home dog boarding conforms with all legal requirements, in particular the licensing of Dog Carers.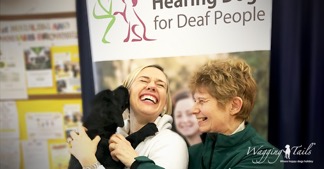 We have an established charity partnership with Hearing Dogs for Deaf People. Since we began working with Hearing Dogs for Deaf People over four years ago we have helped to raise over £17,000 for the charity and at the end of 2017 welcomed our very own Wagging Tails funded trainee Hearing Dog, Neve. (the only pet franchise to have achieved this).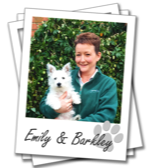 "The ethics of the business are the reason I chose it and it is great that they remain so important to the Franchisors."
Emily Deacon, Wagging Tails Brighton Franchisee
High earning potential in a growing marketplace
There are over 8.5 million dogs in the UK with 25% of households owning a dog, so there is a huge market for our service. Due to demand we launched our first franchise in Oxfordshire in December 2010 (franchisee Teresa Bowers celebrated her seventh successful year in 2017!) and now have a thriving network of successful franchisees, 40% of whom have been trading for over 4 years.
A Wagging Tails business can develop quickly and average sales of around £3,500* per month, with huge capacity for as growth as each franchise develops. We regularly see our established franchisees turning over £5,000* per month, rising up to £10,000* in peak months.
The most successful franchise owners are able to achieve sales of around £40,000* per annum within 18 months.
* Figures based on actual performance.
Why choose a British Franchise Association verified franchise?

Wagging Tails is a proven franchise model verified by full membership of the British Franchise Association (BFA), the main governing body for franchising in the UK. Since entering into franchising we have chosen to be vetted against the BFA's strict code of business practise.
There are over 1,000 companies in the UK that claim to be a franchise, and between 250 and 300 of these are advertising at any one time to try and find new franchise owners. Sadly many of the pet care franchises fall into this category.
As a potential franchise owner it is very difficult to know which of these are reputable brands, which brands offer a genuine opportunity with true support and which brands are trying to simply make money from the 'sale' of their franchise, rather than from your success in business.
Knowing a franchise brand is a BFA member immediately offers a certain number of assurances that a brand who is not a member cannot. As full BFA members Wagging Tails have had to prove that their franchisees actually turnover the figures quoted by the company, giving peace of mind to any prospective franchisees that the earnings are achievable.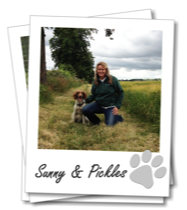 "Every process and rule is in place for a good reason and by following the Wagging Tails way I can operate safely knowing that I am always acting professionally and putting dogs comfort and safety first."
Sunny Montague, Wagging Tails Berks & Bucks Franchisee
Training & Support
You do not need previous experience or knowledge of the pet care industry but a genuine love of dogs is essential. You will receive full training in sales, marketing, administration and operational procedures, learning everything you need to run your own dog boarding business.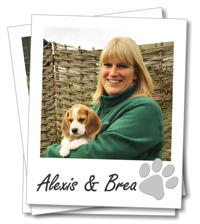 "I am grateful for the opportunity Wagging Tails has provided and I greatly appreciate the support I have had, and will continue to have, from Head Office as I grow my business. It is always a challenge and a risk to totally change the direction of your career, especially when at its peak, but receiving support and knowledge from Franchisors like Lisa and Jim makes it a far easier and safer decision."
Alexis Bennett, Wagging Tails Gloucestershire Franchisee and Former Head Teacher
Training
5 days of industry leading training, a diploma in dog behaviour and dog first aid training!
We provide a comprehensive training programme covering all aspects of the business, enabling you to be up and running in no time.
4 Days of Training with Head Office, 1 day in your location and 3 days at Wagging Tails Head Office in the New Forest
1 Day with an existing franchisee
Canine first aid course
ADTB Dog Behaviour Diploma
Carer Recruitment
Customer Services
Social Media training
Email marketing training
Sales and Marketing
Attending Shows and exhibitions
Building relationships in your area
Business Administration
Using FETCH our custom made booking system
Support
Joining Wagging Tails means 'support' and lots of it! It is important to us that each of our franchisees understands the ethos behind the company as well as we do and operates the business with the care and attention to detail that has made us so successful and popular with dog owners.
Ongoing sales and marketing advice
Social media campaigns and posts
Adverts and editorial to support your franchise
Award winning marketing support for the franchise network*
Maintenance of your 8 page microsite on the Wagging Tails website
Regular meetings to review the development of your business
Our intranet allows shared knowledge across the franchise network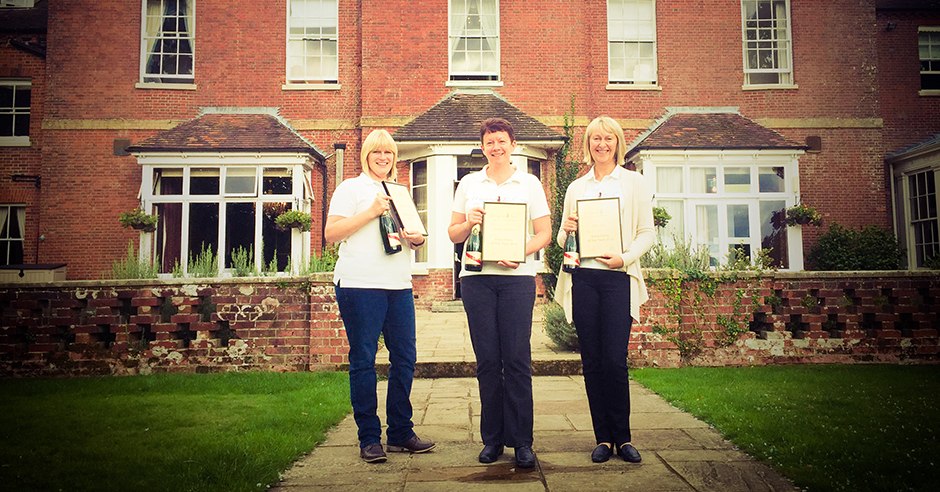 What's included?
We provide our franchisees with everything they need to run their franchise and create a strong brand presence in their local area. Our pet franchise package is a comprehensive offering and as a Wagging Tails franchisee you will receive your own exclusive postcode territory offering plenty of scope to grow a large and successful business.
Our franchise fee is just £12,995 plus VAT. £1,700 of this is allocated as a launch fund used to promote and establish your business in your local area.
Wagging Tails BFA approved operations manual
License to trade under the Wagging Tails brand name
Five days training split between Head Office in the New Forest, with an existing franchisee and in your own territory
Canine First Aid course
ADTB Dog Behaviour Diploma
Fully integrated booking system and accounts
Our custom made CMS system, FETCH, to manage your business
Award winning Marketing Support*, media guidelines and advice
Dedicated and fully supported Email Marketing System
Use of Wagging Tails trademarked brand inc. name, logo, website, email, advertising and stationary
Designated territory 8 page microsite on the Wagging Tails UK website
Ongoing support from Wagging Tails Head Office to help grow your business
Branded car decal for your vehicle (no van or special car is required)
£1,700 Media Launch Fund
Corporate apparel
Branded commercial gazebo and blizzard boards for use at shows
Dog encyclopaedia
Existing brand awareness and network buying power to assist branding
Existing connections with nationally recognised dog brands
Established partnership with national charity Hearing Dogs for Deaf People
Wagging Tails as your future career
We are not looking to award their franchises to just anybody. We are looking for dog lovers with the same empathy and enthusiasm that we have for dogs and their welfare. Your communication skills, experience with dogs and motivation for wanting to start your own Dog Boarding Business are paramount to the success of the business.
We are keen to hear from like-minded dog owners who feel they can join their team providing the very best in terms of dog care available in the UK.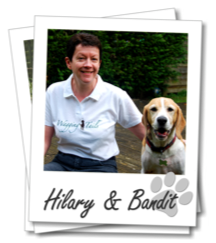 "As someone who had no experience of running a business prior to taking on the franchise of Wagging Tails in this area 4 years ago, I hope this will inspire other people to get out there and give it a go, you never know what you might achieve until you try!"
Hilary Coates, Wagging Tails Wiltshire Franchisee