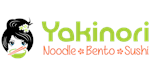 Yakinori - Authentic Japanese Food Franchise
Yakinori is a bright and vibrant restaurant providing fresh, tasty and authentic Japanese food.
Finance requirements

Franchise Fee: £25,000
Minimum Investment: £250,000

Available areas

UK
Profile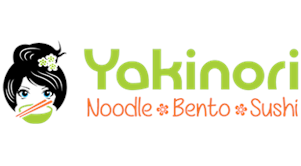 The Yakinori Franchise Opportunity
About us
Yakinori is a vibrant Japanese restaurant serving array of delicious dishes to whet anyone's appetite. Expect flavourful bao buns, bento boxes, ramen, gyoza, sushi, noodles, Japanese beers and more. We use only the finest quality ingredients across our menu to give our customers an authentic experience with real Japanese flavours. At Yakinori we also cater to vegetarian and vegan diets, bringing the taste of Japan to everyone.
What makes us unique?
We create experiences beyond the expected! Here at Yakinori we use traditional Japanese techniques from grilling meat on a teppanyaki style flat top, to authentic wok fried dishes. We pride ourselves on being service driven and always going out of the way to give our customers the ultimate Yakinori experience.
What you will receive
Training and support will be made available to you to ensure you understand how we operate as well as our business policies and procedures. Ongoing support will also be provided by our head office team helping you run your business confidently, your success is our success so we are here to ensure your business is profitable and thriving.
As a Yakinori franchisee marketing guidance will also be given to help you spread the word about your new business.
The Opportunity
Over the past ten years the UK has experienced an explosion in interest in Japanese food and culture. Its abundance of flavours and aesthetic presentation makes for an enjoyable and tasty Japanese cuisine experience. As a Yakinori franchisee you will be able to provide an authentic Japanese and Yakinori experience, providing our extensive menu offering in your chosen location.
There is also the opportunity to add an additional income stream with the Pokénori brand serving colourful and delicious, personalised Hawaiian poke bowls. A 2-in-1 franchise offering helping you to maximise your income, there's no need for additional staff and you'll be using similar ingredients for your Yakinori menu.
Franchise benefits
The rights to own and operate a Yakinori Franchise, to use the trademarks and tradename in a defined area for a period of 5 years with right to renew
Full initial training in all aspects of our business
Ongoing training and support
Franchise operations manual
Site acquisition assistance
Support with purchasing of equipment and stock
Support with funding if required
Access to nominated suppliers
Centralised sales and marketing and PR support
And so much more!
The Investment
The Yakinori franchise fee is £25,000, the package fee is around £230,000, this is dependent on the size and location of your site. The costs include lease acquisition, professional fees, construction, equipment, stock, as well as launch costs. Government led funding is available towards the cost of the franchise fee.

Who are we looking for?
If you a driven individual with passion and love for Japanese cuisine, can provide a fantastic service and memorable experiences then you could be the ideal franchisee.
We are searching for people who share our values and enthusiasm for our brand, people who are vibrant, self-motivated and have experience in the food industry will be highly successful with a Yakinori franchise.
Although experience in the food industry is beneficial, it is not mandatory as we will happily provide the required training to get you up to speed and trading confidently.
What's next?
Like the idea of running your own modern Japanese restaurant. If you think you could be the perfect Yakinori franchisee then fill in your details below to receive further information about this tasty franchise opportunity!