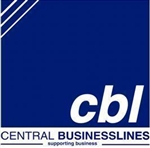 Central Businesslines is a business support company, specialising in start-up business planning and business growth.
CBL provide a range of solutions and services, from HR (Human Resources) Support to Financial Services and Planning through to Marketing Campaigns and Business Training.
We're different from other business planning experts. If you're a new business start-up you'll need to get your business up and running, but may not know where to start. If your business is already established, it could be that you are seeking advice and support that will allow you to grow the business, or improve efficiency in a cost effective manner.
CBL can take care of all your non-core business processes leaving you more time to run your company effectively, setting priorities more clearly, and ultimately making your business more profitable.
Whatever stage your business is at, we provide an ongoing day-to-day source of support and advice to help you develop and grow your business well into the future.
Simply contact us using the form below we'll get in touch to discuss how we can tailor our services to meet your needs.