Statistics and projections produced by Office for National Statistics (ONS) have long shown that the UK's population is ageing.
Their latest projections show that in 50 years' time, there are likely to be an additional 8.6 million people aged 65 years and over – a population roughly the size of London.
Social care requirements also increase with age. One in five men and women aged between 75 and 84 years have at least some problems washing or dressing. This rises to 34% of men and 42% of women at ages 85 years and over.
The private care sector is growing in response to the rising elderly population and its needs.
Providing care services to people in their home is crucial to helping them remain independent and in their familiar surroundings. Home visits are made by trained staff who can help with personal tasks and meals, companionship, support getting out and about, as well as some specialist medical care.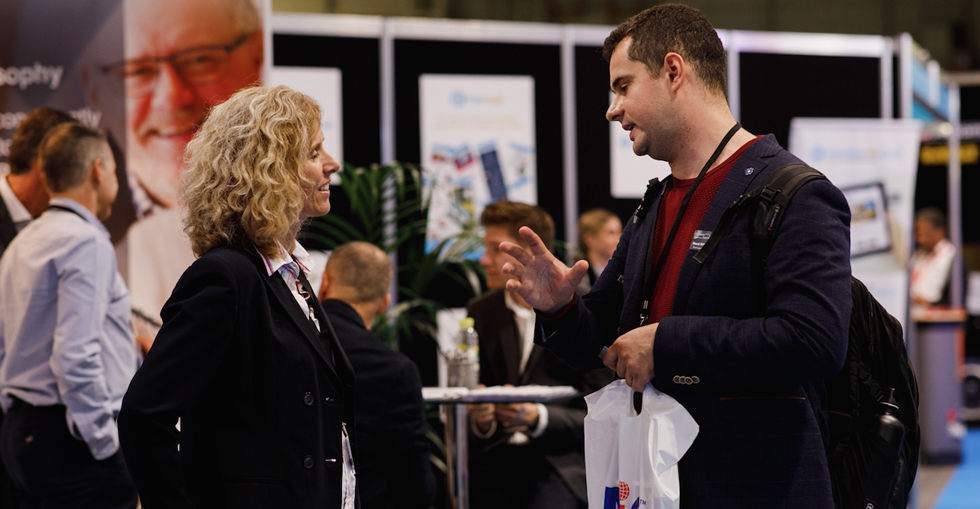 The care franchise sector
The franchise sector reflects the growing demand for these services, with operators such as Radfield Home Care, Right at Home and Heritage Healthcare being just a few of the names offering home care franchise opportunities.
These franchisors, and many more, are now regular exhibitors at The Franchise Exhibitions as they seek franchisees who want to own and manage a business co-ordinating the teams delivering the care, or even to practice the care themselves.
Investing in a care franchise secures you a defined territory to deliver home care services under the name and guidance of an established brand. Training and support are provided by the franchisor to launch and operate a thriving business.
A franchise in the care sector attracts a diverse range of people. For some, direct experience of caring for an elderly relative can spur them into considering a home care business, as was the case for cousins Jennie Bardrick and Lisa Cable.
Having shared the responsibility of caring for their beloved nan, 'Nanny Fish,' when she was diagnosed with dementia, Lisa and Jennie were inspired to leave behind their successful corporate careers and look towards setting up their own care service.
Lisa began researching how investing in a franchise could support their goal of having their own business and the cousins attended The British & International Franchise Exhibition in January 2017 to learn more about franchising and to meet the brands offering franchises.
It was at the exhibition that Lisa and Jennie met Radfield Home Care and, after further research, the cousins signed up for the Havering and Brentwood territory in March 2017.
Since then, they've gone on to win awards for their work and their business goes from strength to strength.
Lisa comments:
"While the awards are recognition of our business success, the feedback that matters the most to us is that of our care team and our clients.
"It is touching to read reviews, to know that you've made a positive difference to the client and to their family.
"There's honestly nothing more rewarding than knowing we're delivering the compassionate and professional care that we're striving for."
Others might not have such direct experience of the care sector, but they do possess the people and management skills it draws on. Plus, the business model of a care franchise and the long-term prospects of the sector make it appealing.
Radifeld Home Care, have been operating in the sector for ten years, and its founders bring over 30 years of experience in caring for the elderly.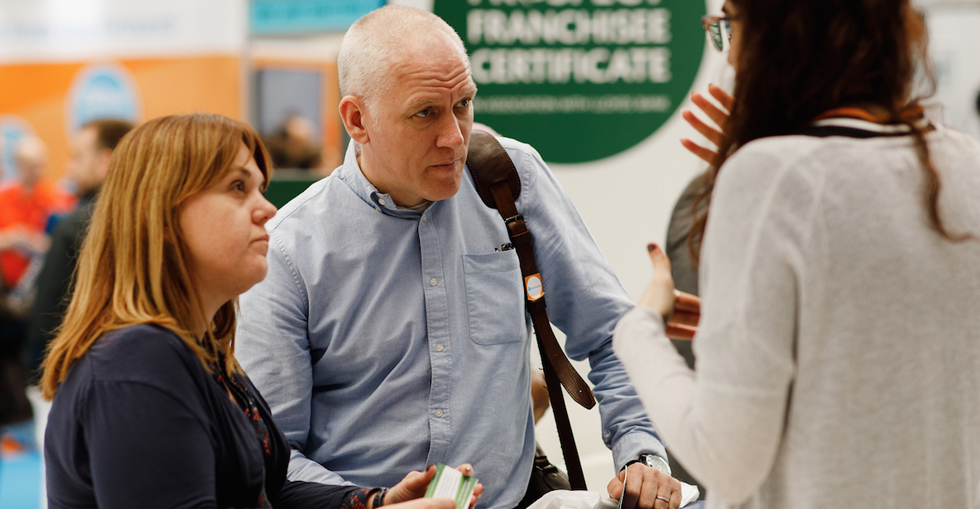 Dr Hannah MacKechnie, franchisor of Radfield Home Care, comments:
"There's a great number of industries operating within the franchise sector, most of which provide healthy returns. However, the home care sector offers much more than that; it also provides a sustainable long-term business and moral rewards.
"Thanks to an ageing population that is set to continue for years to come, the number of people requiring home care services is on the rise. However, with less and less funding being invested in local authority care services, there's also a rising demand for private care at home services.
"This is really shaping the healthcare sector and, as a result, the prosperity of home care franchise models. The private home care marketplace allows franchise partners to operate at higher profit margins which, in turn, allows them to have more of a focus on providing high-quality care."
"This combination means that here at Radfield we are experiencing an increase in enquiries from prospects with no previous healthcare experience. They are turning to us as, although they understand the opportunity involved, a franchise offers them the support and helping hand they need to overcome the regulation within the sector."
With the double reward of offering a valuable service to the community and great prospects for the business owner, could a franchise in the private home care sector be the perfect business for you?
Meet Radfield Home Care and a range of other home care franchises at The British & International Franchise Exhibition on 1 and 2 February 2019 at Olympia London.
More than 100 exhibitors spanning all franchise sectors and investment levels will be present, and a comprehensive programme of free seminars and workshops will support visitors with expert advice.
The event is held in exclusive partnership with the British Franchise Association (bfa). Find out more and book your free tickets today using promo code BFS1 at FranchiseTickets.co.uk
Watch the video below to see how you can take advantage of The Franchise Exhibitions: